The McCulloch MC1275 Heavy-Duty Steam Cleaner is a serious professional quality steam cleaning machine. With tap water heated to over 212ºF, this Steam Cleaner efficiently and effectively cleans and sanitizes a wide variety of surfaces, without the use of chemicals. With top notch steam power and a useful assortment of attachments, the Steam Cleaner has been manufactured to handle  the hardest of jobs throughout your home, yard and garage. From greasy tools and floormats, dirty wheels and barbecue grills, there's no job to filthy that this bad boy can't handle.  With this Heavy-Duty Steam Cleaner you cannot go wrong.
McCulloch Steam Cleaner Overview

The McCulloch MC-1275 Heavy-Duty Steam Cleaner is priced right, it is a durable steam cleaning system for for all areas of your home, inside and out. This machine is a very portable Steam Cleaner. The steam cleaner has a canister design and oversized wheels to effectively move from room to room or from indoors to the outside of your home and garage. Its heavy-duty, sturdy design and 18 incredible useful accessories allow it to easily handle the tough cleaning jobs in garages, workshops, car wheels and grills. It is ideal for cleaning all types of surfaces to include but not limited to; hard floors, glass, kitchen appliances, counters, and bathrooms. This Steam Cleaner will stand up to any other steam cleaner on the market today.
Removes germs, dirt, grit, and other build-up, using the McCulloch MC-1275 all you need to do is just add tap water.
While it's durable and has strong heavy duty wheels, the McCulloch MC-1275 only weighs 10 pounds. The unit is easily carried by the handle or can be wheeled easily to different locations. The measurements are  13.5 x 17.2 x 10.5 inches.
No products found.
 45 Minutes of Steam of Continuous Steam
Use the 16 ounce measuring cup  and water funnel (included)  to fill the steamer with  the correct amount of water. 16 ounces will give you about 15 minutes of steam cleaning. Fill the tank completely with it capacity of 48 ounces for up to 45 minutes of cleaning use.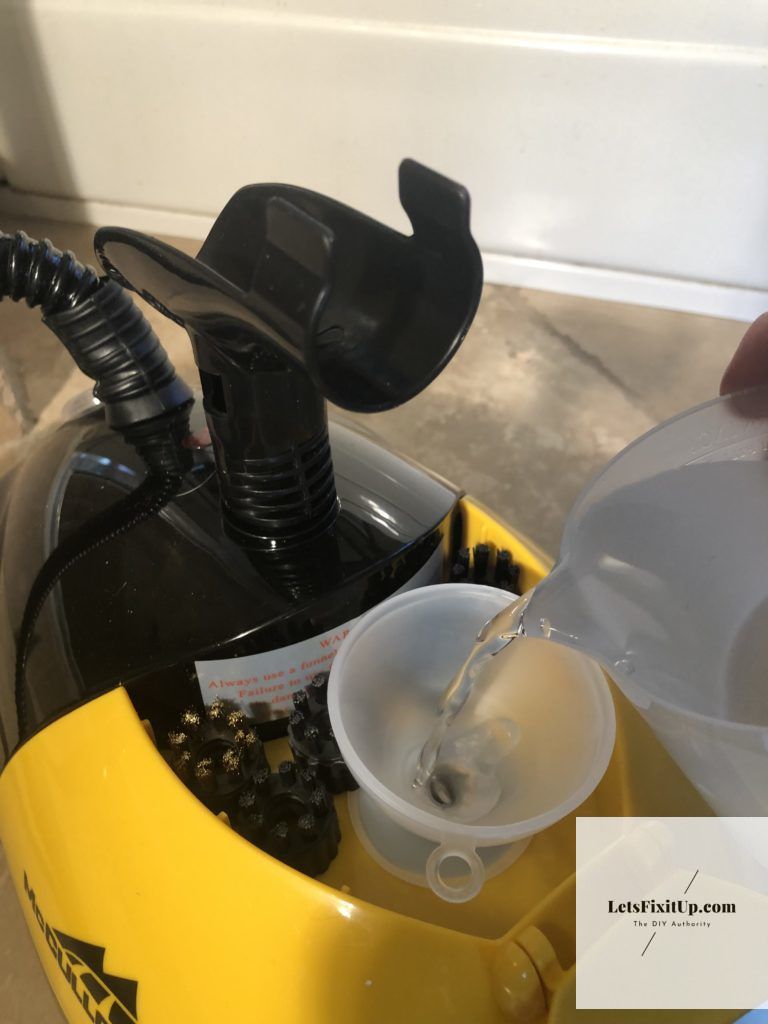 18 Versatile Accessories
This McCulloch MC 1275 Heavy Duty Steam Cleaner is affordable and includes a huge assortment of  accessories that you might expect to come with  cleaners that are much more expensive.
They include:
Steam Jet Nozzle: Focuses steam and serves as base for smaller brushes like utility brushes and scrub pad. Ideal for eliminating dirt, grease, and grime from cracks, cleaning metal, running shoes, golf clubs, kitchens, bathrooms and a multitude of other items around your home, car and garage.
Steam Lock Switch: Press this down for continuous steam without having to continuously hold down the steam button.
Microfiber Pads: Washable and easy to add, they are great for cleaning virtually any floor type, including: Sealed hardwoods, sealed laminate, marble, tile, stained concrete, linoleum, vinyl, and granite. and more.
Extension Wands: Use with the mop attachments for hard-to-reach places and sanitizing items high off the ground.
Mop Head: Use for sanitizing hard floors like sealed hardwoods, granite, tile, and more.
Squeegee: Clean mirrors, windows, and other smooth surfaces. Removes hard water deposits like a breeze.
Triangle Brush: Attach this for cleaning corners and other areas with tough angles.
Utility Brushes: Use the nylon brushes for extra power against tough dirt and stains on stove tops, toys, faucets, tile, grout, refrigerators, bathtubs, toilets, sports equipment and much, much more.. The brass brushes are perfect for removing stuck-on grease on grills, ovens, and similar difficult to clean surfaces.. Be careful when using the brass brushes on surfaces that can be scratched, like stainless steel.
Scrub Pad: Connect to the steam jet nozzle to scrub dirt and scuffs from various surfaces like stone, slate, glazed tile, and grout.
Steam Hose: This long hose is durable and allows a direct path for steam.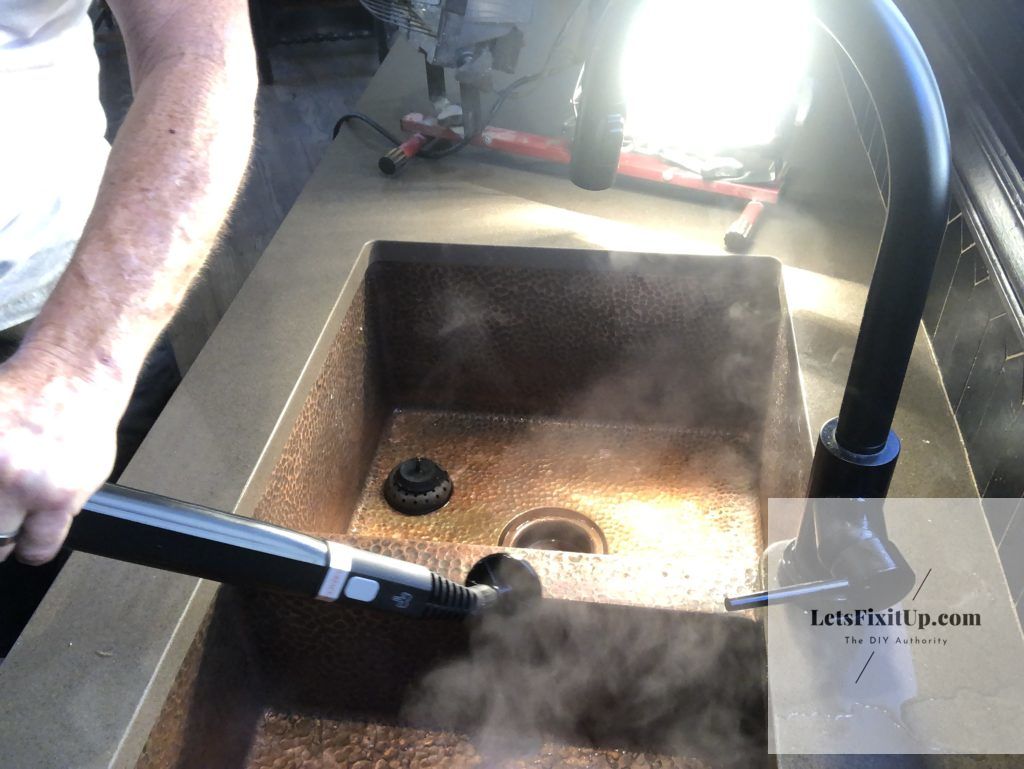 Additional Features
Lightweight – weighs less than 10 pounds
On/Off Switch – lights up when powered on
Steam Ready Light – displays when the boiler has heated and it's ready to clean
Onboard Storage – a place on top of the steam cleaner for placing accessories
Carrying Handle – pick it up or roll it to the room you clean next
Measuring Cup – for ideal amount of water for the tank
Heat Up Time – water heats up and is ready to go in 8 minutes
MC1275 CANISTER STEAM CLEANER
• 48 oz. water tank
• 45-minute continuous steam
• 8-minute heating time
• 15' power cord
• 1500 watts
• On-demand steam
• 18 accessories
• 2-year warranty
Summary
The McCulloch Heavy-Duty Steam Cleaner is an affordable, reliable, and powerful solution for sanitizing your home inside and out.
Heavy-Duty Cleaning: It gets down and dirty while cleaning tough spots, so you don't have to.
Canister Design: Onboard storage for the small accessories, a very useful long hose, and very easy maneuverable design make it a great choice for homeowners.
Affordable Price: Most steam cleaners that possess this many  accessories and tools are significantly more expensive than this McCulloch steam cleaner.
Don't Use in Certain Areas: Hot steam means the end of germs and dirt, but you shouldn't use this heavy-duty steam cleaner on unsealed hardwood floors or unfinished ceramic tile floors. 
No products found.