Tools That Every Homeowner Should Have
Safety Glasses and Dust Masks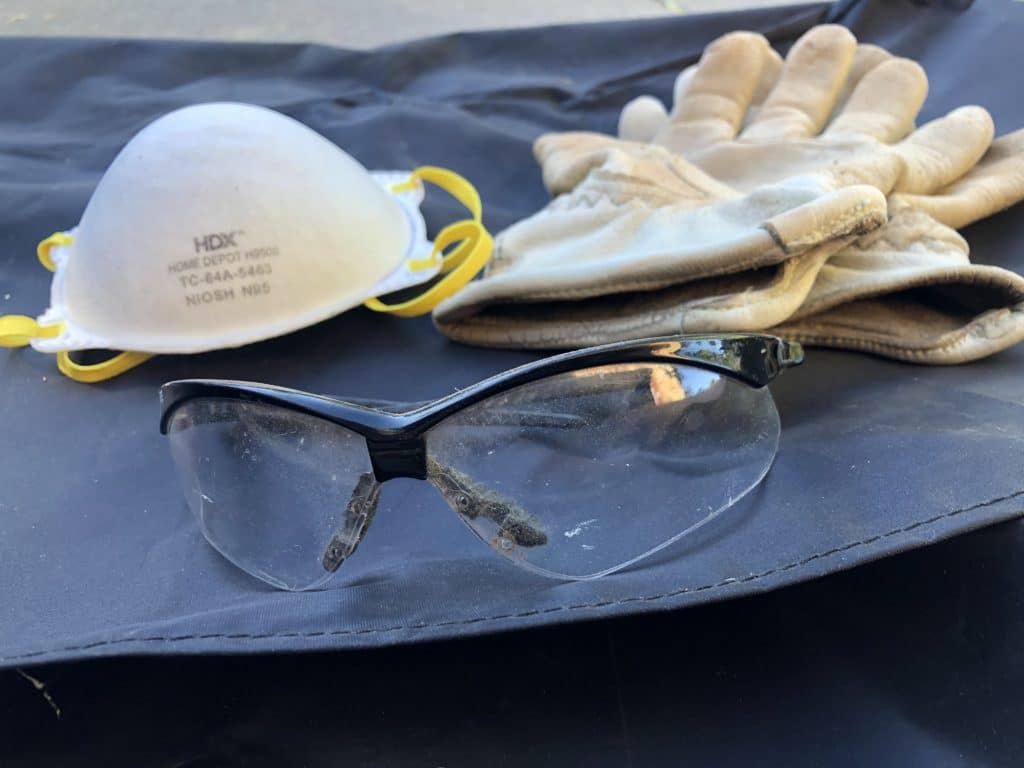 Safety First! No project is worth losing your eyesight over or damaging your lungs. Purchase rubber gloves for cleaning and heavy leather work gloves for rough work and gardening. Whether cutting materials or spraying cleaners, goggles are a must. Ear protection should be utilized when using loud power tools like mowers and leaf blowers. Dust masks should be worn whenever appropriate. 
 Small Ladder / Step Stool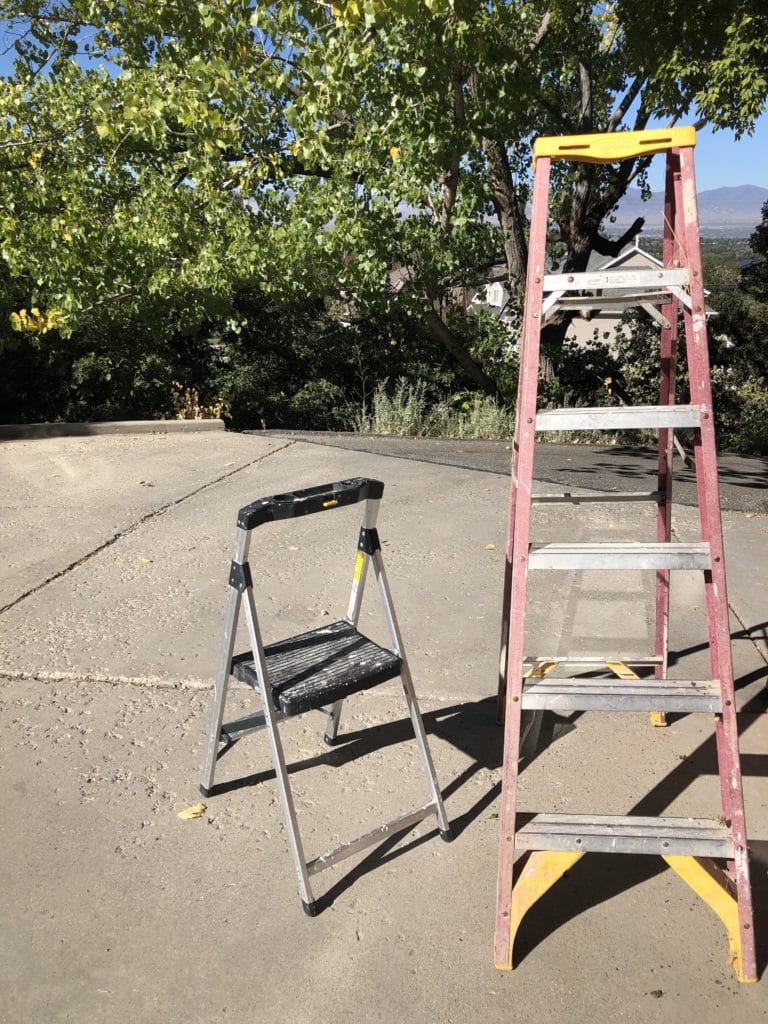 You will need a sturdy step stool and a 6′-8′ No products found. depending on the height of your ceiling etc. This is essential for changing batteries in a smoke detector to changing a light bulb and much, much more. Please don't stand on chairs and other furniture to try and accomplish these tasks.
Cordless Drill / Screw Gun & Drill Bits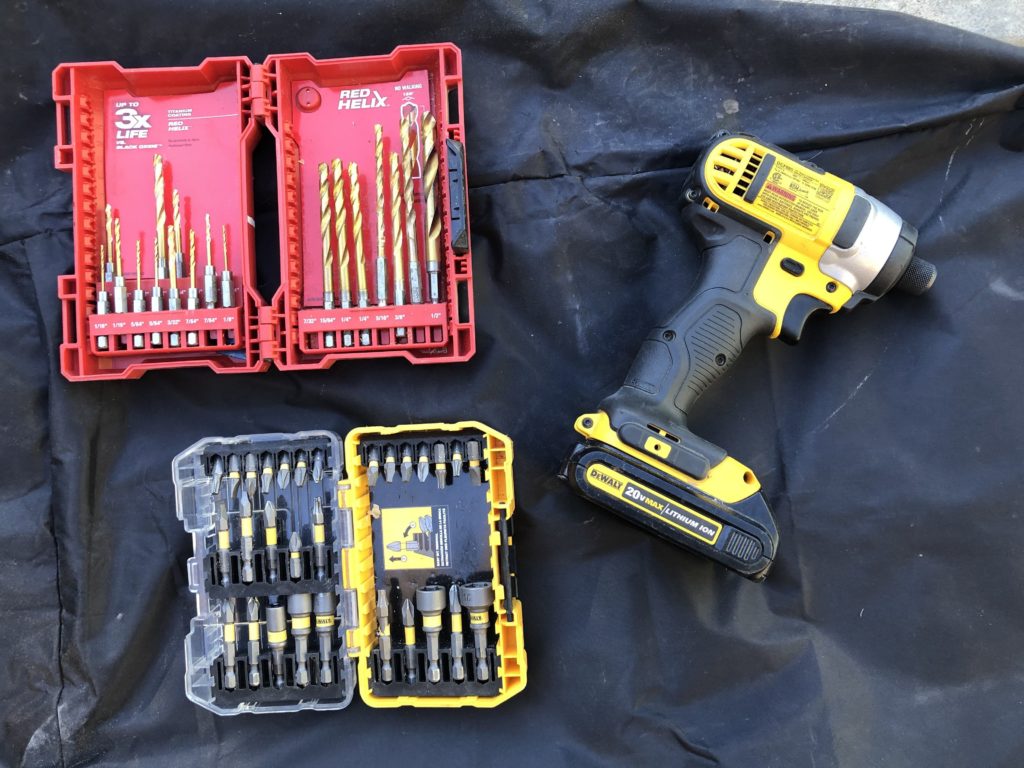 A cordless drill will likely be the the tool you use most often. A battery powered screw gun or cordless drill will come in handy for so many tasks. All sorts of screws to be tighten, hanging blinds, fixing handles and hinges, hanging pictures, repairing or assembling furniture only to name a few.
Select an assortment of drill bits and attachments for your cordless driver as well. These small cases will included flat and Phillips screw driving heads and an assortment of other driving attachments in a variety of sizes. This should be adequate for just about any job that you will need to handle.
No products found.
Assorted Hardware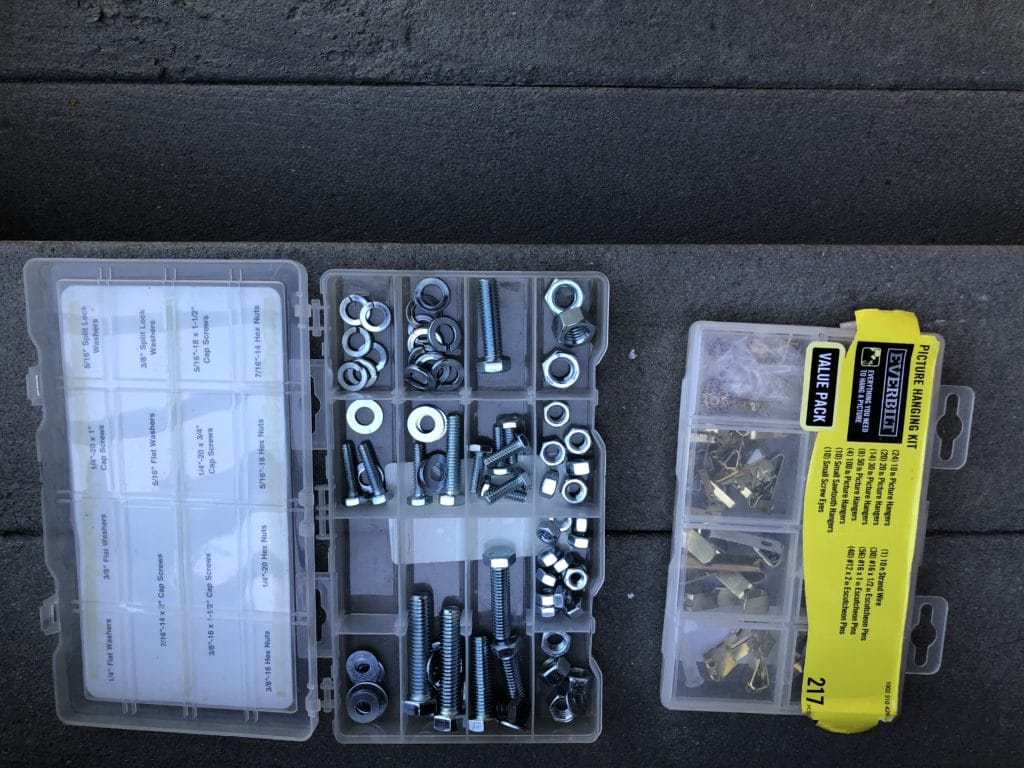 Have an assortment nails, (small to large) and screws, metal and wood  of varying sizes on hand so you will be sure to have what you need, when you need it, this will prove to be invaluable. Purchasing and storing them in different compartments makes finding the right size easy. Also consider having a good assortment of bolts, washers and nuts on hand.
Adjustable or Crescent Wrench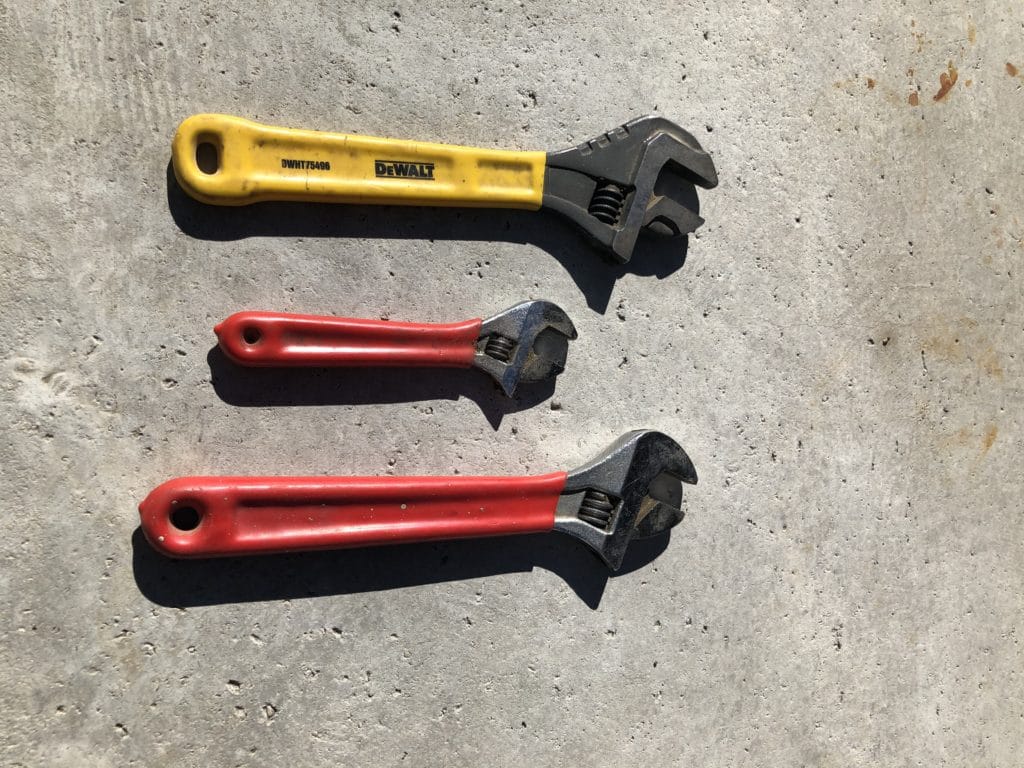 Unless you do significant work on your automobile, you more then likely will not need a full set of wrenches or a socket set. LetsFixitUp.com recommend that you purchase 2-3 varying sizes of Crescent or otherwise known as Adjustable wrenches. As the name implies, these wrenches are adjustable to fit whatever size of nuts and bolts that you might have.  Many of the adjustable or crescent wrenches have a ratcheting system that make their use even easier. We won't complain about that. 
Screw Driver Set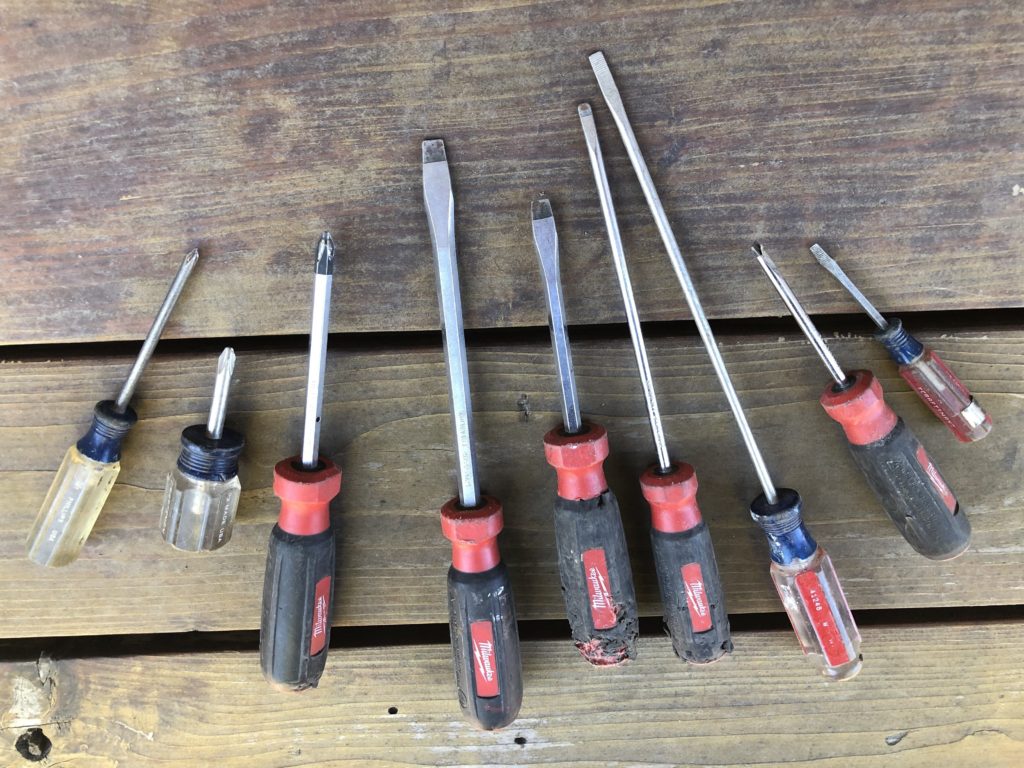 While owning a cordless drill is an absolute must, purchasing a variety of hand-tool screwdrivers for quicker hit tasks is much more convenient. Whether prying off a lid from a can of paint, screwing on an outlet cover or tighten a piece of hardware, the convenience and simplicity of grabbing a simple screw driver out of the junk drawer is much more practical for many tasks. Purchase and assortment of both regular and Phillips screw drivers in varying sizes should serve you needs well. Purchasing one screw driver with inter-changeable heads is also an option. 
No products found.
Hammer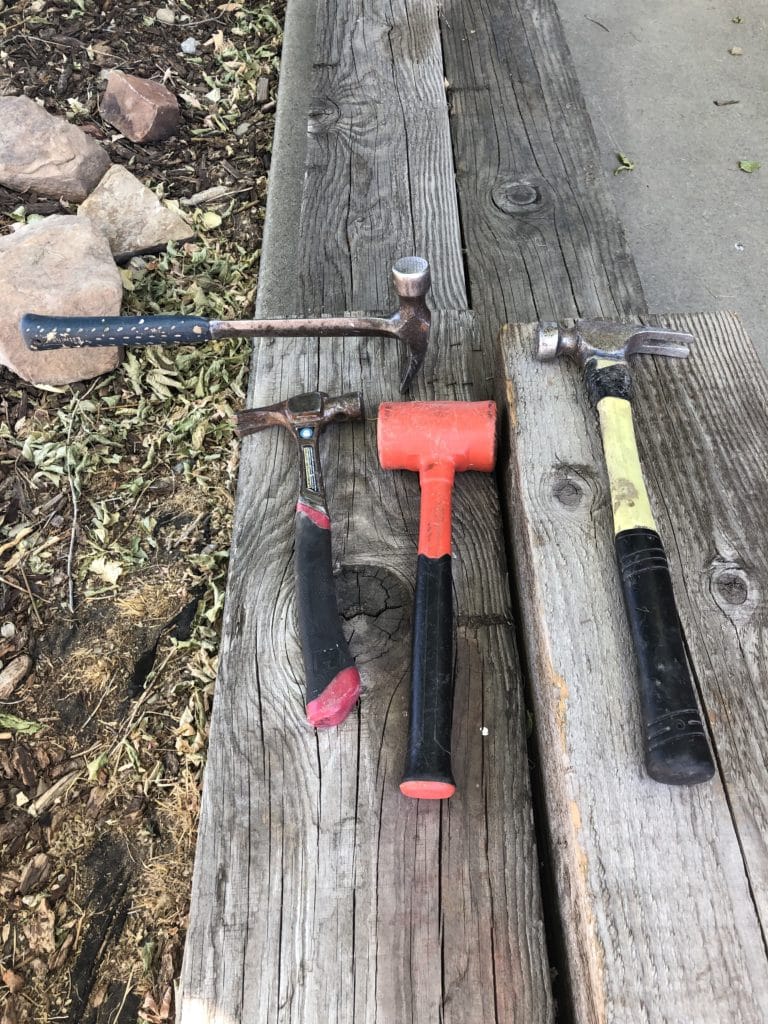 A rough framing hammer, a finish hammer and perhaps a rubber mallet should prove sufficient for your household needs. As a guide, the hammer size selected should correlate directly with the size of the nail you are using. For more detailed and smaller nail sizes a finish hammer should be used. The bigger the nail, the heavier the hammer should be, generally referred to as a framing or rough hammer. The smaller the hammer is, the easier it is to control and you are much less likely to damage the wood or the surface that you are working on.
Additionally, there are many occasions when a rubber mallet would come in handy, as they are much less likely to damage the surface that you are working on, an example of this might be tapping furniture pieces together.
A Set of Hex Wrenches  (Allen Wrenches) & Star Wrenches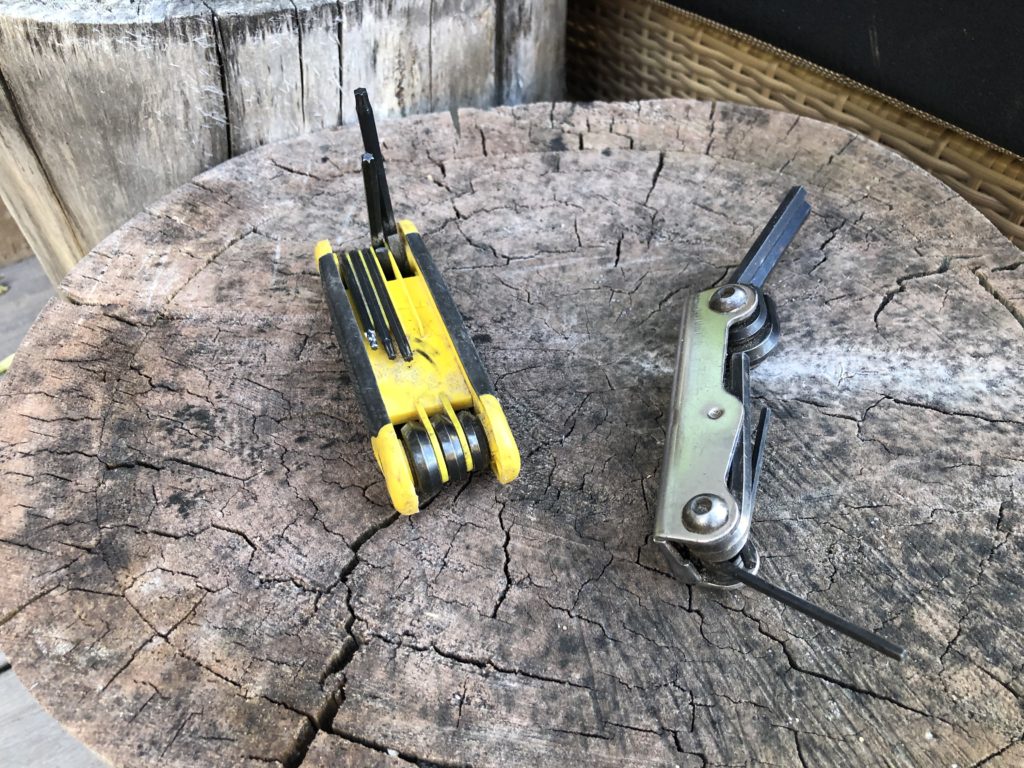 A hex wrench, AKA an Allen wrench, is the L-shaped wrench the generally comes in a small fold-able set. These are used to tighten or loosen bolts and screws with hexagonal heads. Generally useful for certain furniture manufacturers assembly, in addition, to a multitude of other applications such as plumbing, small appliances, handles, bathroom hardware and door hardware.
In addition to the Hex head or Allen wrench is the Star-headed wrench. Basically used for the same type of application that Hex wrenches are used for, just with a star head in place of the hex head. We strongly recommend picking up a set of each.
Portable Air Compressor / Tire Inflator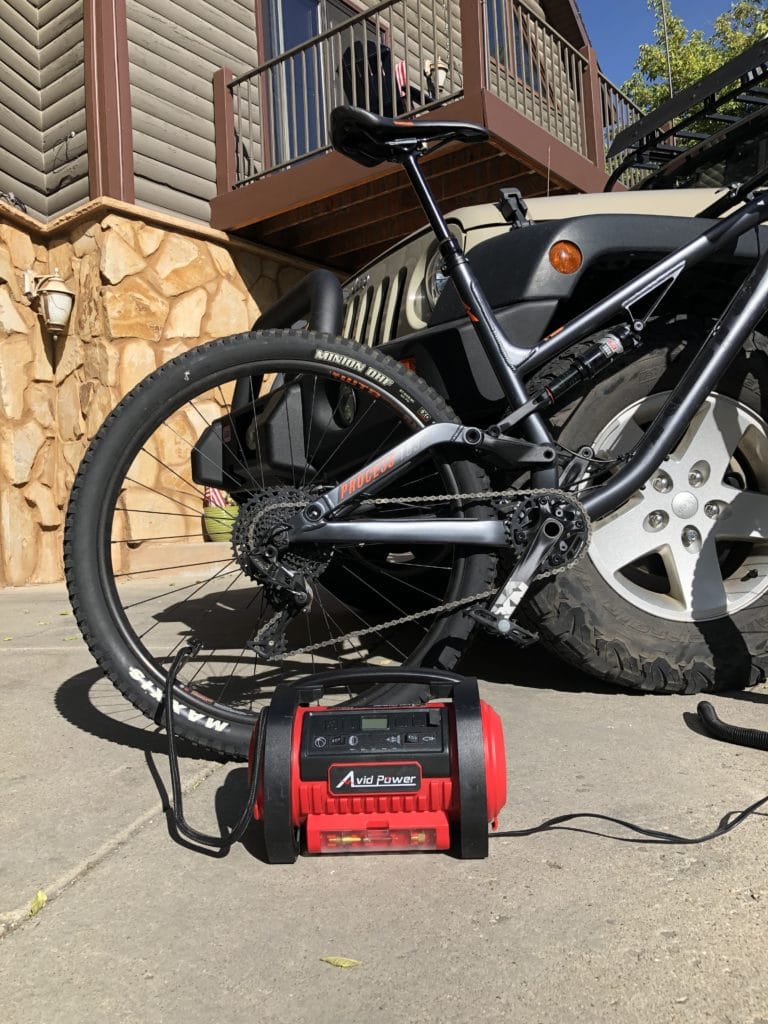 Having a Portable Tire Inflator around the house is invaluable. Check out our article on the uses and features of Portable Tire Inflators
There are so many uses for one, such as;
Pumping up bike tires
Inflating air mattresses
Pumping up a flat tire on your vehicle
Inflating pools, pool toys and beach toys such as rafts
Putting air into basketballs, footballs, soccer balls etc.
No products found.
Utility Knife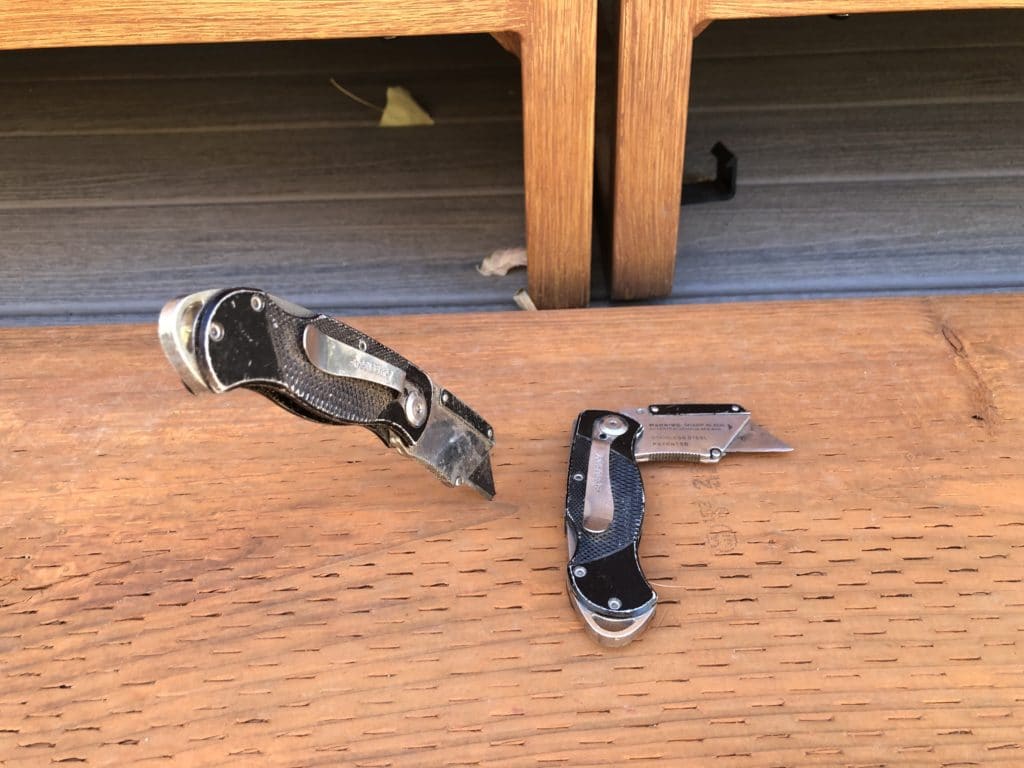 From cutting the ends off a caulk or silicon tube, cutting tape, opening boxes and things to a world of other uses, every house needs to have a utility knife.
Extension Cords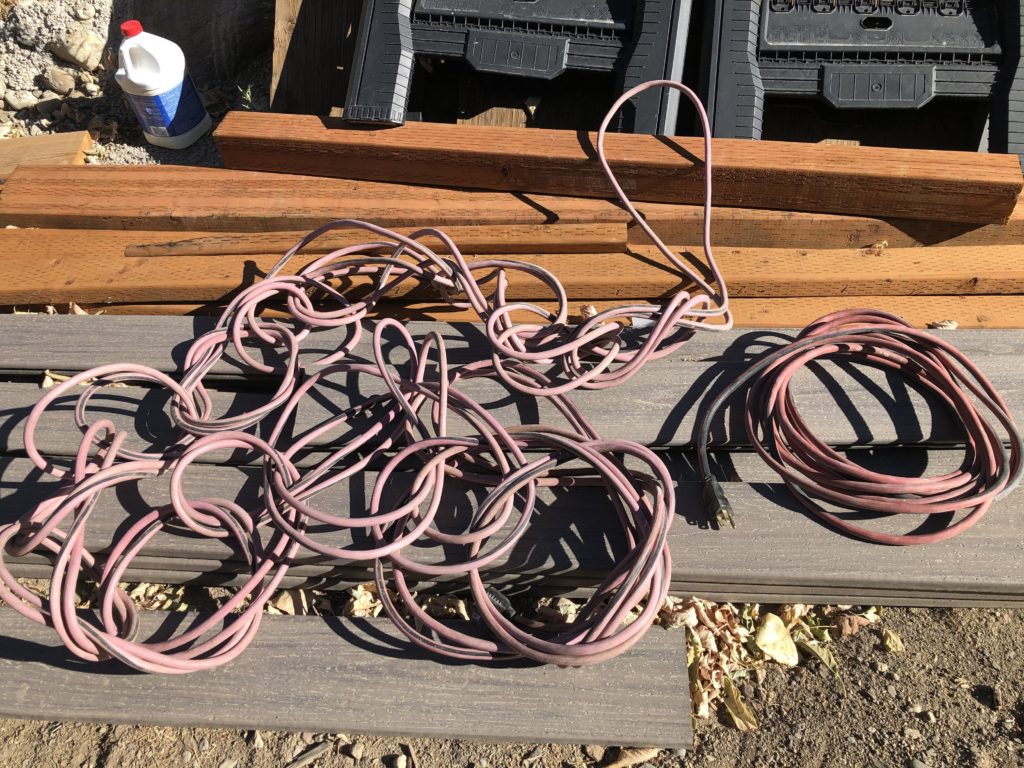 Keep a couple different lengths of electrical extension cords around the house. They are useful for an assortment of things; running power equipment, exterior lighting, yard equipment, power tools, vacuums,, shop-vacs, pool filters, heaters and much, much more!
Tape Measure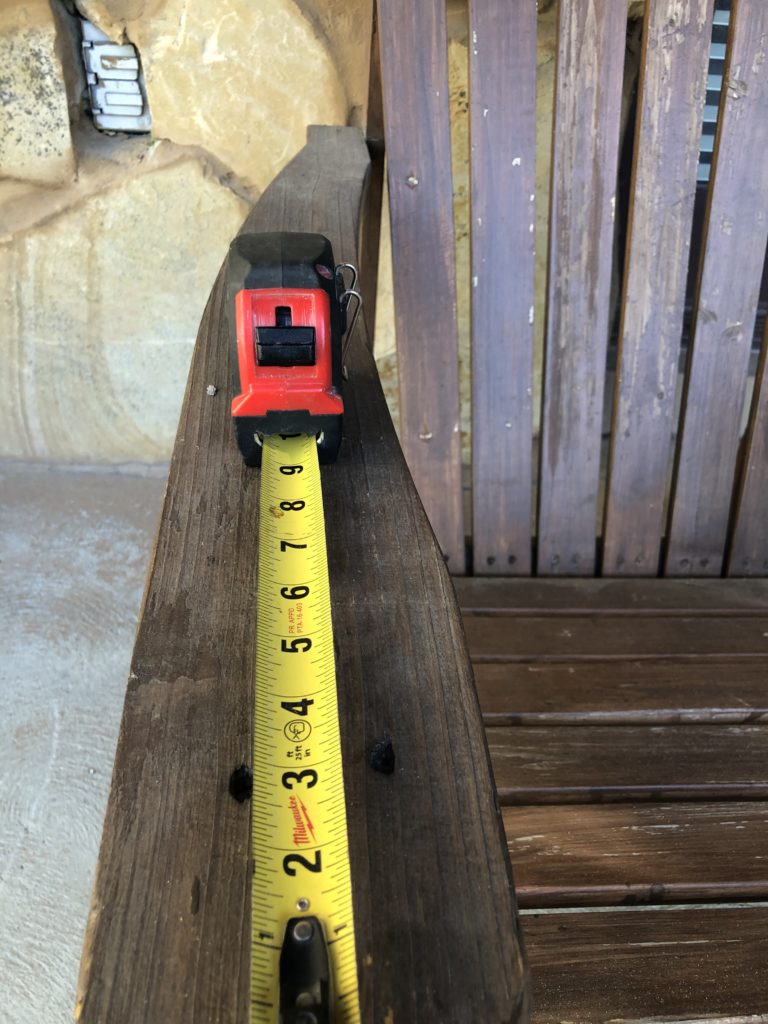 A locking, retractable measuring tape is a must in any household. An inexpensive, invaluable toll that has many uses around your home. From measuring the square footage of your home, what r furniture to purchase, how long & wide the blinds or draperies need to be, hanging pictures, artwork measure the kids height and on and on and on. Purchase a good solid tape that is a minimum of 25′ in length.
The are accurate digital tape measures available as well that can make the job even easier. However, many are limited to the length in which they can reach or measure.
Level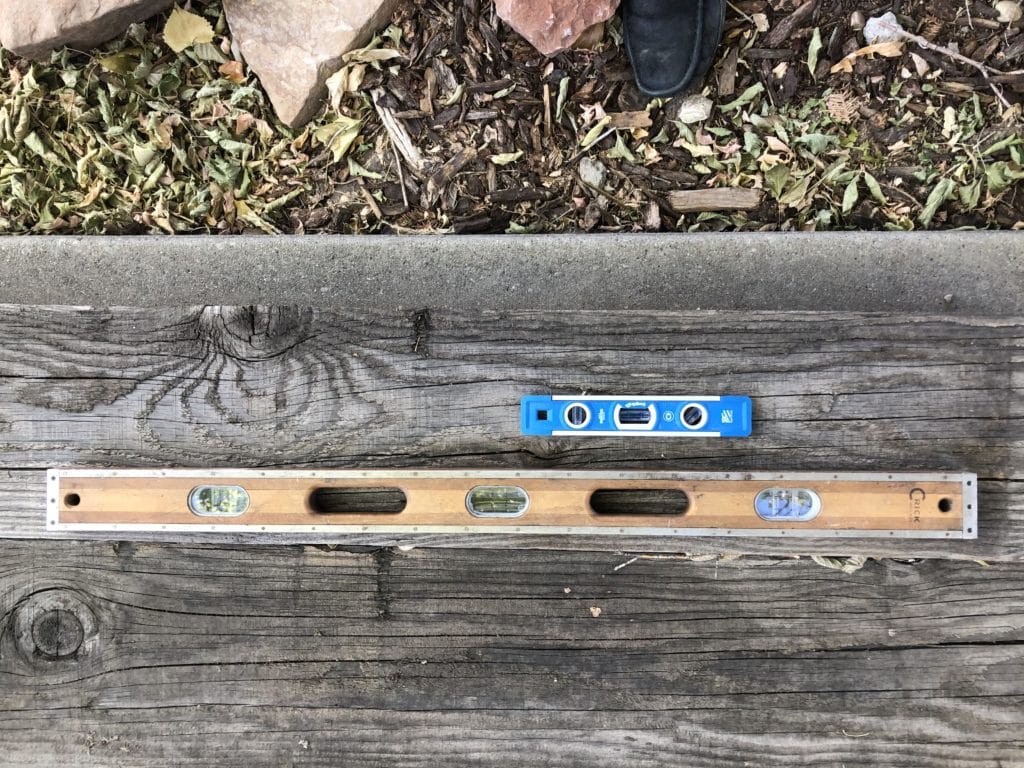 Make sure that you hang your artwork, mirrors, pictures and shelving level and straight. LetsFixitUp recommend a couple different sizes to accommodate differing needs.  There are also laser levels available if you are willing to spend a little bit more.
Putty Knife / Caulk Gun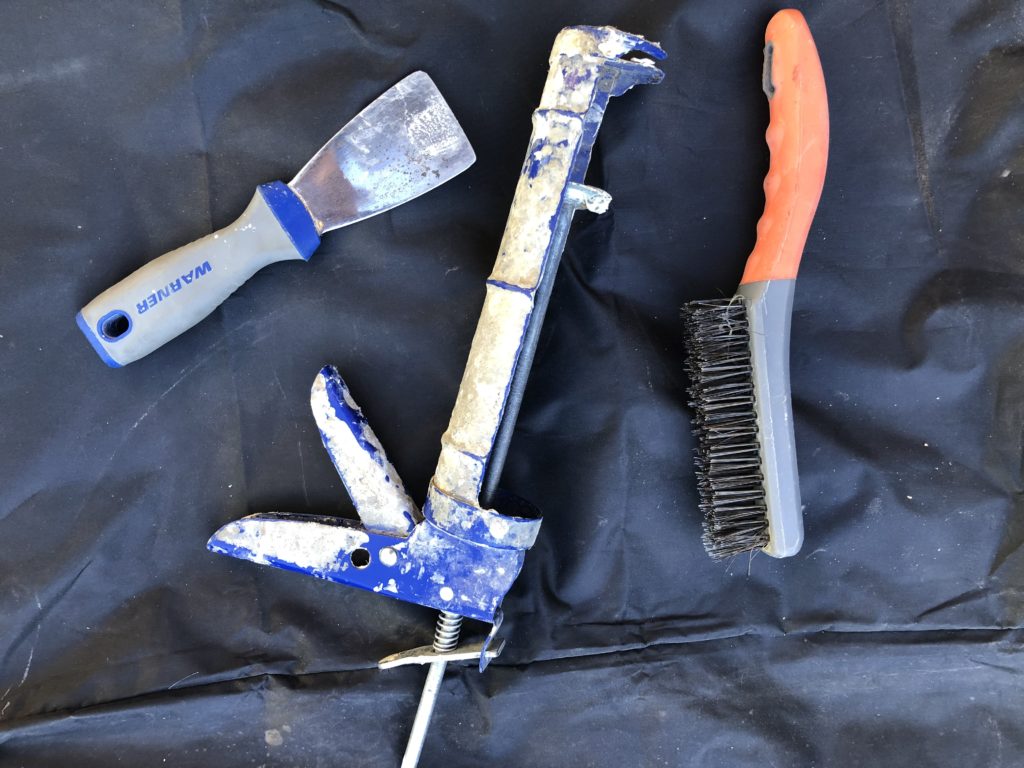 There is always some paint removal and touch-up to be done around the house. Putty knives are necessary for applying putty, in addition, they work great for scraping or cleaning off a variety of surfaces. You never know when your shower, tub or kitchen sink might need a fresh bead of caulking. Wire brushes are handy for a multitude of uses to include cleaning mud of the bottom of your shoes. It would also be a good idea to purchase a good paint brush and roller as well.
Assortment of Pliers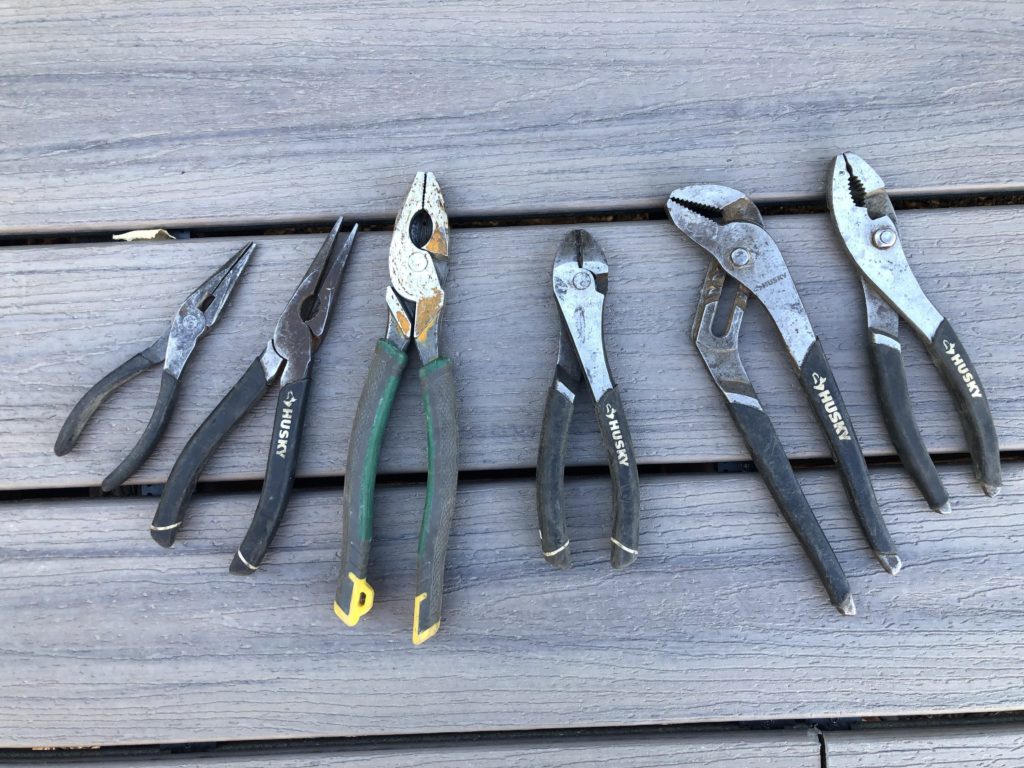 Buying a set of pliers with a wide variety of sizes and types is critical for your home. Channel lock pliers, electrical pliers or snips, needle nose pliers, regular sized pliers are all great multi-purpose tools that you will use at least once a week, guaranteed! They are good for pulling, gripping, holding, securing, tightening and much more.
No products found.