Portable Phone Charging Your Devices During A Power Outage
PORTABLE ELECTRIC CHARGERS
Short and Long Term Power Outages
RIGHT NOW, literally as I am writing this article, several million people are without electrical power in Texas following a historic snowstorm that ushered in frigid temperatures to well below 20 degrees Fahrenheit in a large portion of the state. The people of Texas are dealing with higher than normal electrical outages due to frozen wind turbines and limited natural gas supplies available to generating units.
This past summer and fall, in-fact, for the last several years, California's largest energy provider said it will continue to cut power to customers across Northern and Central California due to the increased fire because of dry conditions and forecasts of high winds. These Blackouts will affect millions of customers across 36 Northern and Central California counties. In coming years the outages are only set to increase in frequency and duration. As blizzards barrel through  the Northeast, Midwest and many parts of the west, it is vital that the mobile devices, laptops and  the computers that you use to stay charged and connected.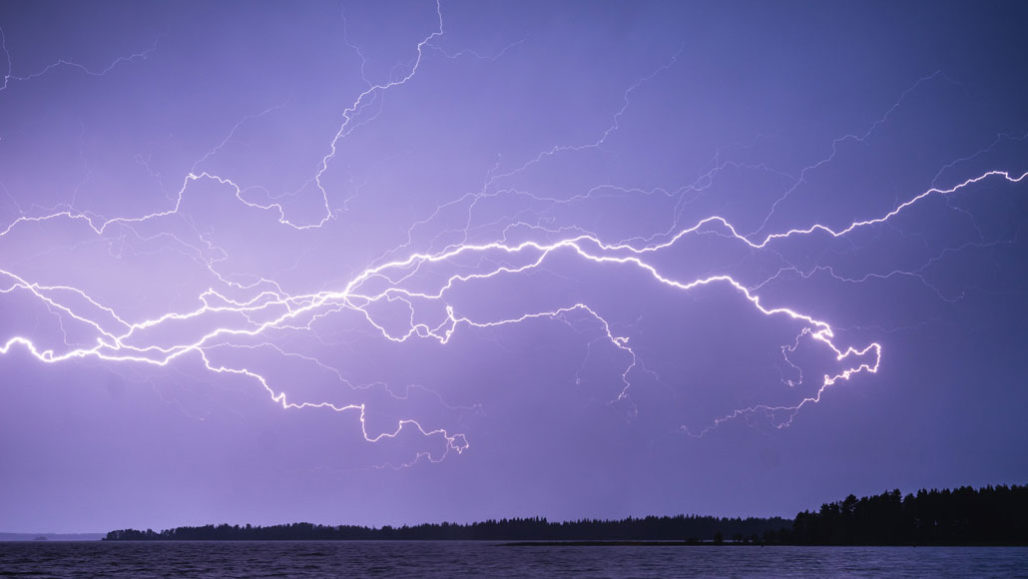 We live in a world that is very unpredictable, with all the natural disasters that occur, with adversaries throughout the world that have the ability to utilize sophisticated technology to potentially take out our entire power grid, we must take steps to ensure that we have a level of readiness to stay connected if the power does go out. 
In an emergency, long term or short term, how do you continue to get vital information that you will most critically need. Certainly, one of the clearest and most obvious steps is to ensure we have an adequate source of electrical charging capacity.
Effective Ways to Keep Your Devices Charged
In our world today, electronic portable devices are by far the number one way in which we receive our information, a mobile phone or other portable device is often a one-stop communication device. Phone calls, text messages, social media, radio and television can all come from the one device, usually your cell phone. When the power goes out, these devices can quickly become useless due to lack of electrical sources to charge them.
Here are some tools and tips to try to keep your device connected longer:
First, make sure that all the apps are closed on your cellular device
Make sure your Wi-Fi is off (WI-FI utilizes a great deal of power) 
Make sure your Bluetooth is off
Text message instead of calling saves big on energy usage
Turn your device off when it is not necessary to use it
Have in your mind, and in your possession, several different ways to charge your phone
In these emergency situations share phone usage with a friend. Keep the other device off
A Car Battery Charger
I have owned a NOCO Genius Boost car battery charger for a couple of years now. This charger will start your vehicle when you have a dead battery over 50 time without a recharge. The NOCO Boost comes with USB ports that can easily charge your mobile phone several hundred times over.  This is truly one of the best purchases I have ever made, I have jump started my vehicle numerous times without the need for another car or jumper cables. I have used it to help many stranded motorist as well. This bad boy will charge your phone for days and days and has multiple uses, like powering a tire inflator, flashing emergency lights and more…
No products found.
Will start a dead car battery up to 50+ times without a recharge
Contains a USB port to charge your cell phone, iPad, computer and other devices numerous times
Will hold a charge without recharging for well over a year, or more!
Small, light weigh but packs a mighty punch.
Mutli-purpose use
Reliable
Can easily power a Portable Tire Inflator
Solar Phone Charger
Solar powered phone chargers are a pretty good source of energy. Provided you have  a dry area and at least a minimum of a few hours of sunlight per day. A necessary brief break from the clouds, rain and snow is a must to keep these babies charged. Mother Nature is a reasonable source of energy for a short term solution to your energy needs.
The following two Solar powered phone chargers rate among the very best when it comes to reliability as well as durability. I personally prefer the higher energy storage capacity of 30000mAh that the Soluser provides. Otherwise, the features of the two packs are very similar  and the water proof features are a must in my opinion.
No products found.
No products found.
Again, solar is a good option for the shorter term outage, yet they are not ideal for charging larger devices such as you iPad or your Laptop..
Portable Phone Charger Power Bank
No products found.
These portable Power Packs can be purchased for under $50.00 (The MyCharge Portable battery pack will work for Apple and Android devices) although this is true of just about any brand that you might purchase, additionally, many of the chargers double as protective cases for your smartphone or tablet. Alternately, battery-powered backup chargers like the imuto Powerbank can provide several full charges for your mobile devices when all other charging options would be gone.
No products found.
Make sure you always keep these charged because when the power goes out it is to late. Again, always double check your phone's settings, as some apps may be quietly running in the background even when you're not using them, causing your battery to drain faster. Remember, Wi-Fi and Bluetooth are two of the biggest battery drainers.
Vehicle Power Port
If you find that you do not have any secondary power supply for your phone or Laptap in a power outage don't forget about your car. As we well know, just about every make and model of vehicle these days has a USB port that can quickly charge your device. Although not ideal under normal power outage circumstances it is a good go to if you do not have any other options. At the risk of stating the obvious, please take good care that you do not run your vehicle in any closed areas such as your garage. Always make sure that there is good ventilation when your vehicle is running and make sure that the tailpipe is unobstructed, this will prevent carbon monoxide poisining.