The Best Steam Cleaner Review
These machines will clean and sanitize a multitude of surfaces without the use of chemicals, giving you peace of mind that your floors,  fixtures, upholstery, furniture and a multitude of other items are clean and allergen free, for you and your family.
This is not like your regular vacuum, as a steam cleaner penetrates and loosens grit, grim scum, mold among several other things.  A steam cleaner does not simply rely on suction, because steam cleaners are using hot, evaporating water (steam) to loosen and remove dirt and grim from almost any surface to include, but not limited to,  glass, counter-tops, fixtures, tile, bathtubs, automobile engines and tires, carpets, rugs and much, much more.
There is a wide assortment and varieties of steam cleaners , their capability is largely determined by how powerful they are, the assortment of attachments and your ability to control the pressure. The  handheld versions have less power, but seem adequate for smaller jobs that you may encounter for  a quick cleanup. The larger canister models proved to be better equipped for the larger messes such as auto engines, stubborn hard water deposits, barbecues etc.
Why a Steam Cleaner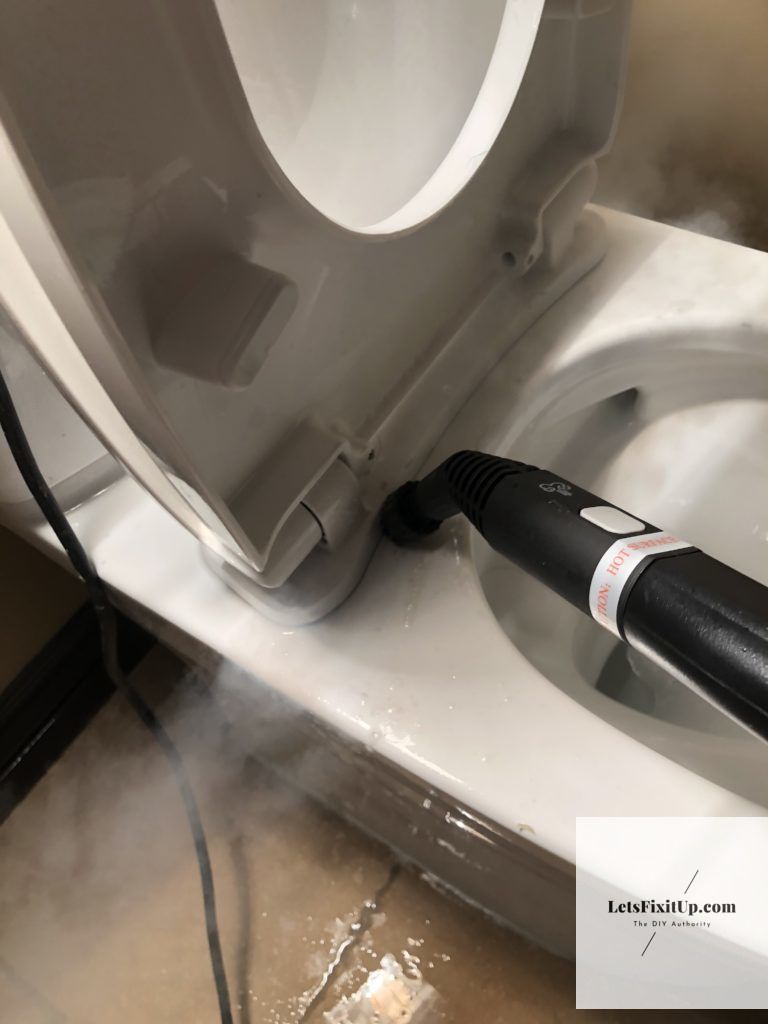 Letsfixitup.com has reviewed and researched several steam cleaners, we have determined that the 4 cleaners listed below top our list for your consideration:
Best Heavy Duty Steam Cleaner
 Dupray ONE Plus Steam Cleaner
While priced significantly higher then the other brands and models reviewed here, we were so impressed by all the positive reviews and feedback that we could not ignore it.
Made in Europe, beginning  several years ago, using the highest quality German and Italian parts, the Dupray Home Steam Cleaner has managed to come to the forefront in home cleaning systems just about everywhere. These steam cleaners are now very popular in the United States, it is a leader in the world of steam cleaning without a doubt,  The reviews suggest that it is worth every dime due to its cleaning ability, all this absent of harmful chemicals.
The Dupray Home Steam Cleaner, like the others reviewed here,  is a machine that utilizes pressurized  steam as a method to clean a variety of items around the house. It is the most powerful of all the machines reviewed and is an all around great cleaning machine that can also be used as a sanitation tool to sterilize and to clean around the house.. By turning water into a very powerful steam force, the house can be easily disinfected without using chemicals. Due to the high quality craftsmanship and  componentry, Dupray has engineered a cleaner that will not wear out and will save you significant time and energy in the cleaning process for a variety of projects.
Some of the advantages over the other machines reviewed include:
You can control the amount of steam emitted
The steam is heated to a higher temperature
Light weight and easily maneuverable system
The most durable and reliable
The high pressure will penetrate the hardest of areas.
Shortest heating timeline
No products found.
Best of the Rest / Best Bang for the Buck
 McCulloch MC1275 Heavy-Duty Cleaner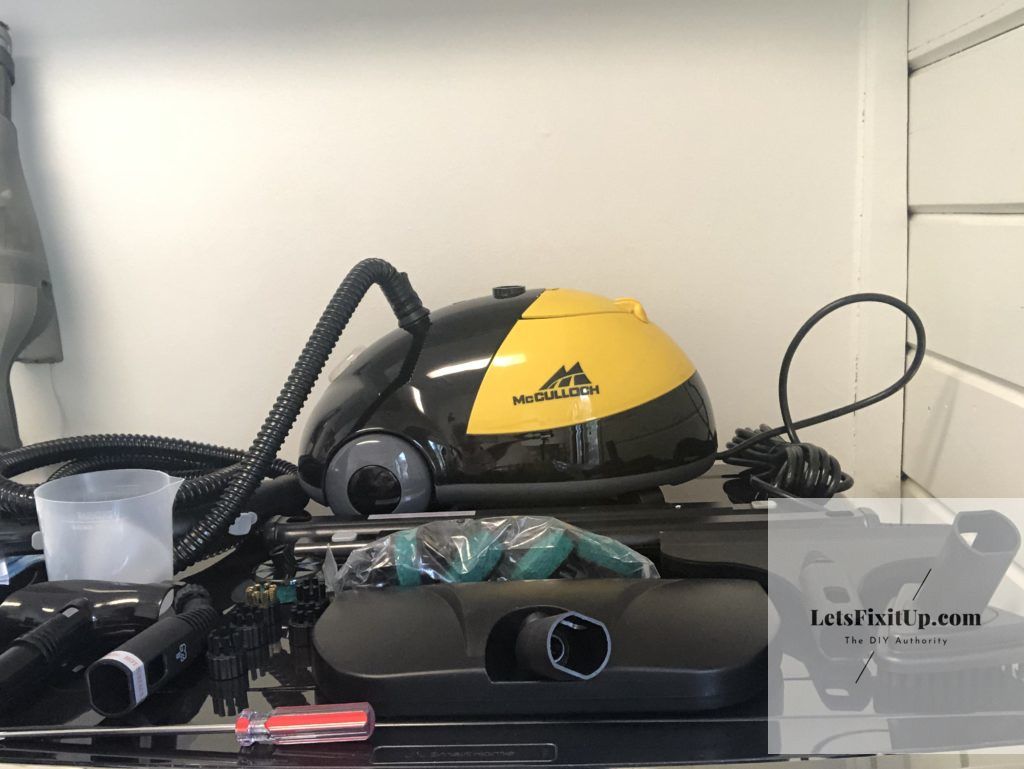 We loved this machine so much we purchased it for our own home. Due to its price, which is essentially 1/4 the cost of the Duprey One Plus, and because it is easy to use and most importantly, its overall cleaning ability, The McCulloch Heavy-Duty Steam Cleaner wins our Best of the rest steam cleaner selection and is our first choice for Best Value.
This cleaner truly does do it all! With its multitude of attachments (18) you can thoroughly clean floors, upholstery, counter-tops, grout, kitchen and bathroom fixtures, windows, appliances, vehicles and just about anything else you can think of.
The McCulloch Heavy-Duty  MC1275 Steam Cleaner  produces steam after a boiling time of about  8 minutes, this is a tiny bit longer then many other brands in a similar price range, however, the gain is that it will supply steam for a much longer period of time compared to the others, roughly 45 minutes, which is much better then the other makes of steam cleaners. This is a big bonus because you do not have to stop the cleaning process and wait for your machine to heat up the water once again!  Other steam cleaning machines simply cannot keep up with this amount of working time.  Additionally, the quality of cleaning for this machine, at this price point, is unparalleled. This is why letsfixitup.com is  confident that you cannot go wrong with this machine, and this is why we prefer this machine over the others.
Some of McCulloch MC1275 features include:
Excellent cleaning ability
Best price for the ability level
Longevity of heat retention
Maneuverable and efficient
Light weight yet solidly built
Easy to use / ergonomic
No products found.
 Dupray Neat Steam Cleaner Multipurpose Heavy Duty Steamer
Comparably priced with the McCulloch MC1375, the Dupray Neat Steam Cleaner Multipurpose Heavy Duty Steamer that you cannot go wrong with.
The smaller version of the higher priced ONE PLUS, The Dupray Neat Steam Cleaner Multipurpose Heavy Duty Steamer  maximizes cleaning efficiency while producing the best cleaning available. The system is equipped with a number of  useful accessories that disinfect, eliminates dirt, mold, grit and grim  from virtually every surface, to include, but not limited to floors, kitchens & bathrooms, draperies, blinds, appliances and bedding, barbecues in addition, to just about anything you can imagine around your house. This machine has several features that make it stand out as a leader in steam cleaning industry.
Some of these features include:
Adjustable Pressure (12 psi to 170 psi)

Integrated vacuum system
Aesthetically beautiful
Heat resisting
Superior cleaning
Ergonomically friendly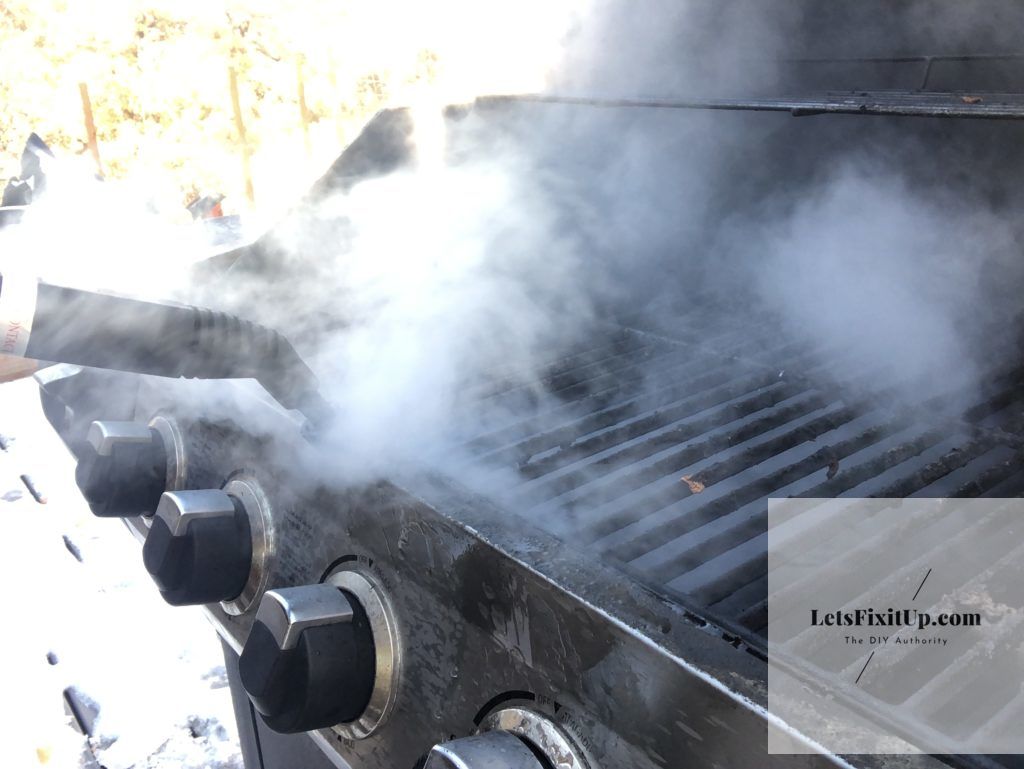 As stated with the other steam cleaners reviewed here, you will not need to use harsh chemicals for your cleaning projects. Steam both cleans and sanitizes deep below the surface to kill germs, lift grime and remove residue. There are several steam cleaners made just for smaller projects, like removing grease from kitchen appliances. There are also steam mops for cleaning floors. But the Dupray Neat Steam cleaner is among the best because it can do it all. It works on the interior and exterior of your home, it comes with 18 accessories that make it one of the more versatile steamers available. Very similar in nature to the McCulloch MC1275
Dupray is a very reliable brand with an outstanding track record.  With products like the Dupray carpet cleaners, Dupray one plus steam cleaners,  and so forth.
You cannot go wrong with this Steam Cleaner, however, for a lesser amount of money we believe the McCuloch MC 1275 is a better value.
No products found.
 McCulloch MC1375 Deluxe Canister Steam System, Black
This is the big brother of the McCulloch MC 1275. and priced at roughly $50.00 more.
This system packs all the punch of the lesser priced MC 1275 but has some additional features that may justify the price increase. We will list them and then let you be the judge.
The McCulloch MC 1375 has these additional features:
variable psi adjustment
48 oz water tank that heats up in 12 minutes
Over 20 different accessories
A 18′ power cord and on-board accessory storage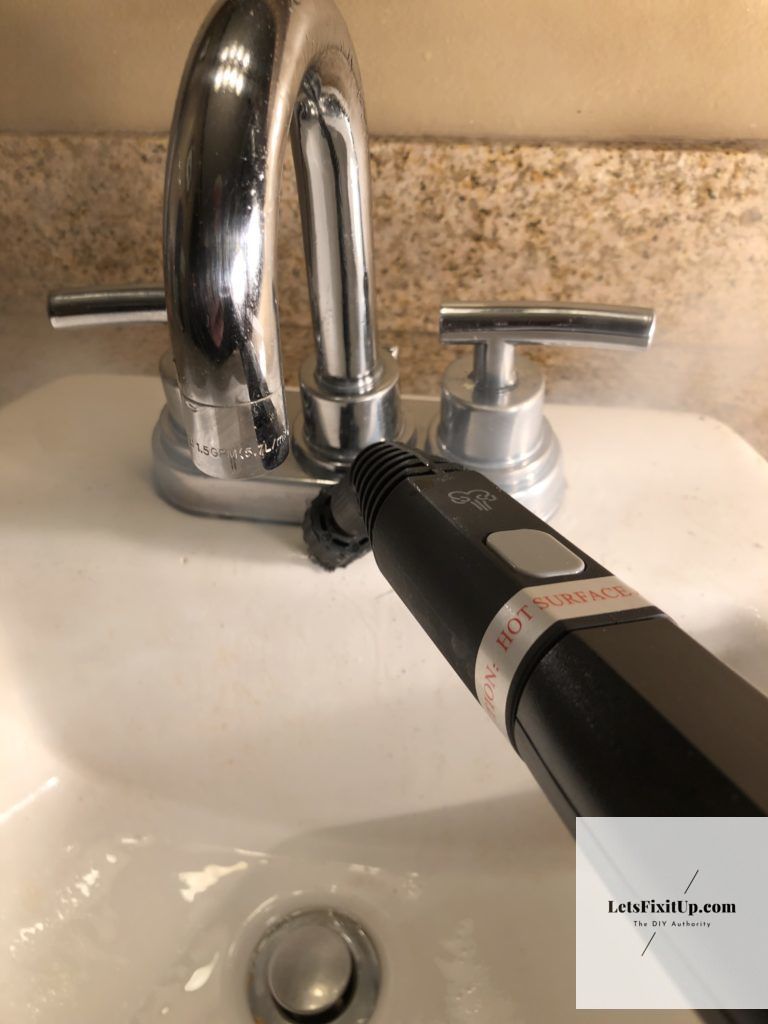 So, essentially the difference between the McCuloch MC1275 and the MC1375 is that MC1375 has two more attachments, heats the water up a couple of minutes faster, has a longer electrical cord and has an adjustable PSI. In the view of LetsFixitUp.com, these differences do not justify an additional $60.00 However, it may be worthwhile to you to spend the extra funds.
No products found.
The Dupray and the McCulloch Steam Cleaning systems are both very efficient and effective for completing the job. We are confident at letsfixitup.com that you will be extremely pleased with any of the 4 machines recommended.