Road Trip Essentials — A Full Packing List
I think its fair to say that most of us like to travel. It is awesome to hop on a plane and travel to far off exotic places. On the other hand, there is nothing quite like a good old fashioned road trip.
If you're like me, and the destination is not a ridiculous amount of miles away, you may prefer to drive. Driving allows you to have control over the time, the route and the overall itinerary of the journey. It allows the freedom to explore territory that you may not have ever discovered, and to enjoy the landscape and countryside that you can only experience while driving.
But what do you do if you breakdown, how prepared are you for the multitude of things that can go wrong? We have compiled a list of road trip essentials that every vehicle should have, whether you are traveling across town or traveling hundreds of miles through the countryside.
Our Top 12 Essential Items for Every Road Trip
Car Tire Inflator / Air Compressor Pack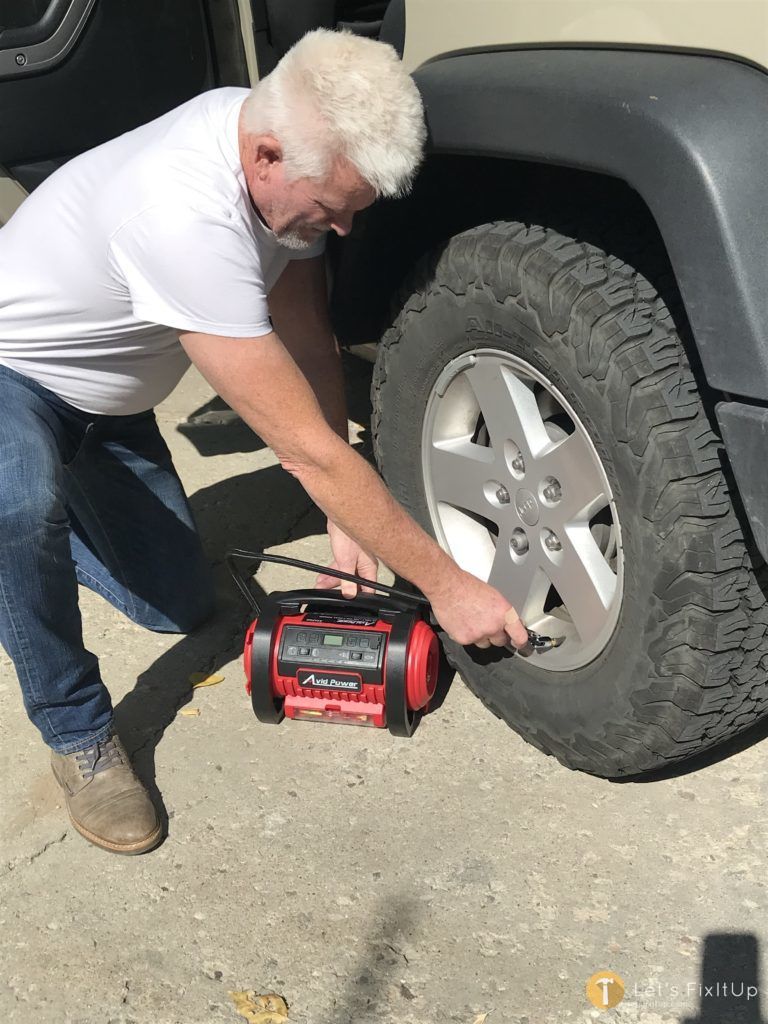 No products found. – this powerful little guy will get you pumped! The power supply plugs directly into your vehicle power port.
What could be worse then having a flat tire in the middle of nowhere, in the cold and  snow, only to find out that your spare tire is flat as well. Be prepared with one of these small, light weight No products found. that are specially designed for use in your vehicle. Your tires are exposed to the hazards of the road on a continual basis, you just cannot predict when trouble may arise.
Check out our review of the best portable air compressors for car tires.
An air compressor should be more then adequate in most cases to get you to the help you need, it will refill a moderate to slow leak, allowing you the ability to drive to help. It will give you the peace of mind that you can get through what otherwise might be a very difficult situation while on the road..
As an added bonus, your air compressor can also be utilized to blow up beach toys, balls, air mattresses and much more.
No products found.
Portable Battery Jump Starter Pack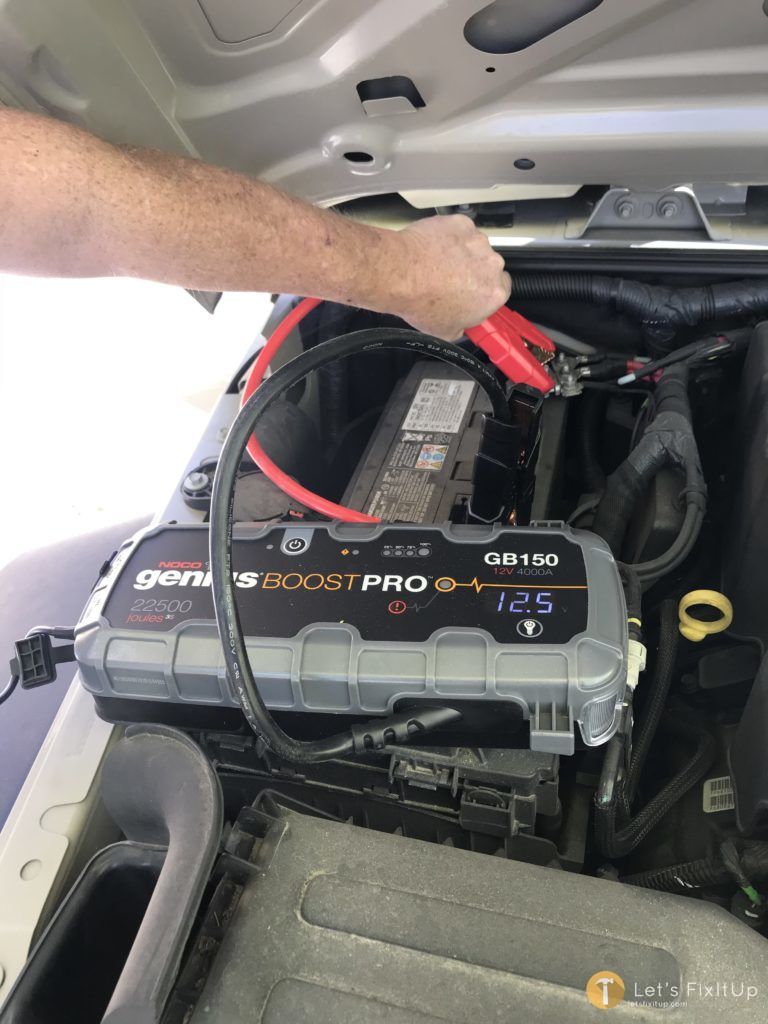 Whether on the road or  in your own garage, you turn the key and your car won't start….and nothing. no juice!
Your battery has gone dead. You need a Jump Start but help is miles away, there is potentially no phone service, you find yourself alone. Do you want to ask a stranger for help or would you rather just be prepared. A good No products found. will provide enough juice to get your car started and to the help you need. It will give you the peace of mind that no matter what happens, you have prepared yourself and have the ability to get yourself started without relying on a stranger and another vehicle, your alternator can now charge your battery and you can rest assured that you can get to the help you need. These babies can jump start up to as many as 50 times without a recharge.
Many electric jump starters can also be used to charge your phone and other electronic devices.
No products found.
https://www.instagram.com/letsfixitup_com/
First Aid Kit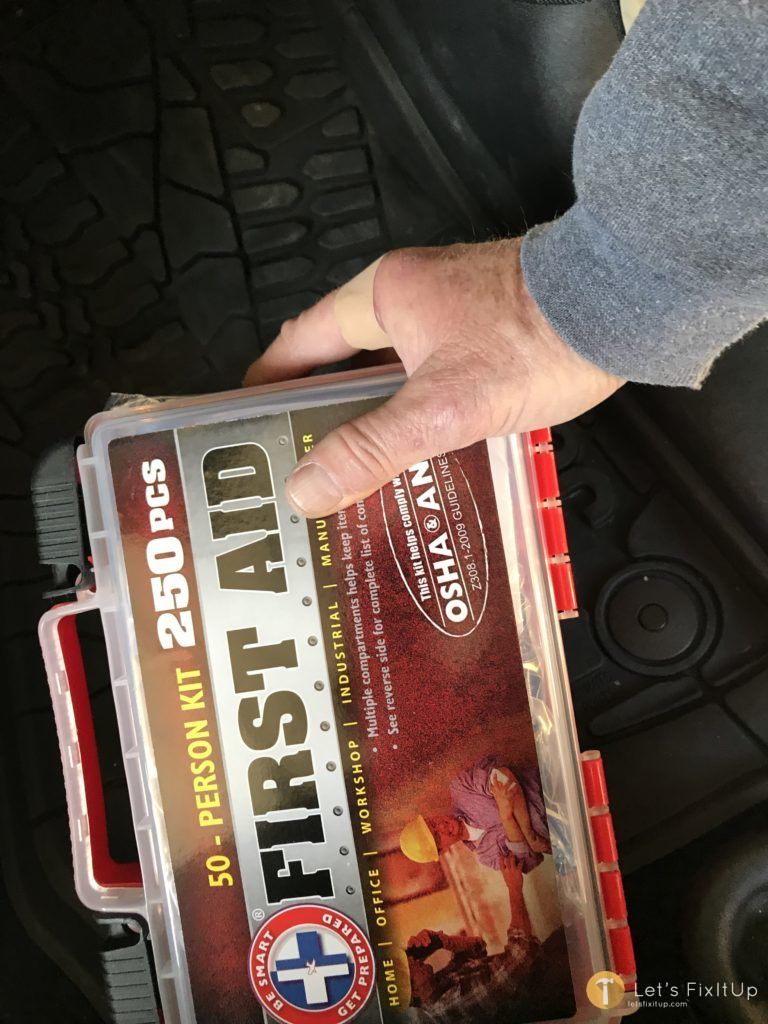 It is critical to purchase No products found. to have in your car in the event of medical emergencies.  It is ideal to purchase a kit that can withstand consistent travel and use and that can be kept in an organized manner. Make sure that the kit you purchase will be sufficient for most injuries, including adhesive bandages in a variety of sizes, antibacterial ointment, and antiseptic wipes for scrapes and cuts. This is not an item to skimp on, there are great kits in the $20.00 – $30.00 range that can handle everything from a little scratch to a serious fracture.
No products found.
Mechanics Tool Set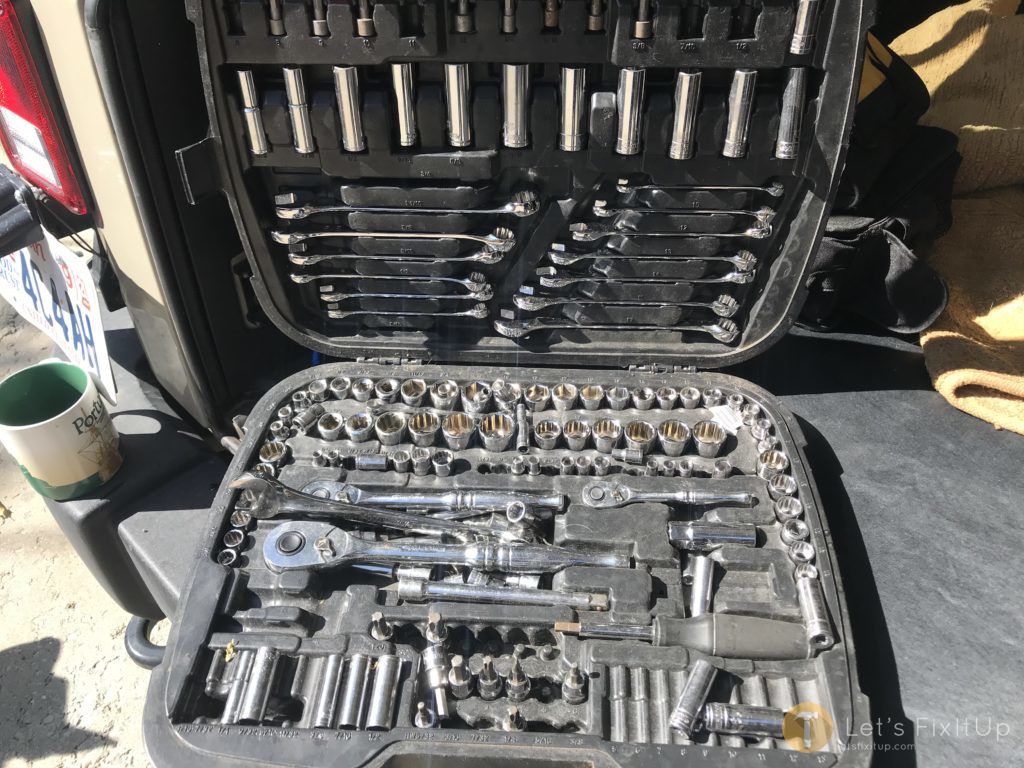 If you're not an auto mechanic, or if you don't do a lot of your own repairs (not only on your vehicle, but around the home in general) you won't need a huge killer set of mechanics tools. However, if you are traveling in your car, you are going to want an No products found. that can handle the repair of some minor issues that may prevent your car from working. A good example of this might be loose battery cables, the replacement of a tail or headlight among several other potential problems.
No products found.
Blankets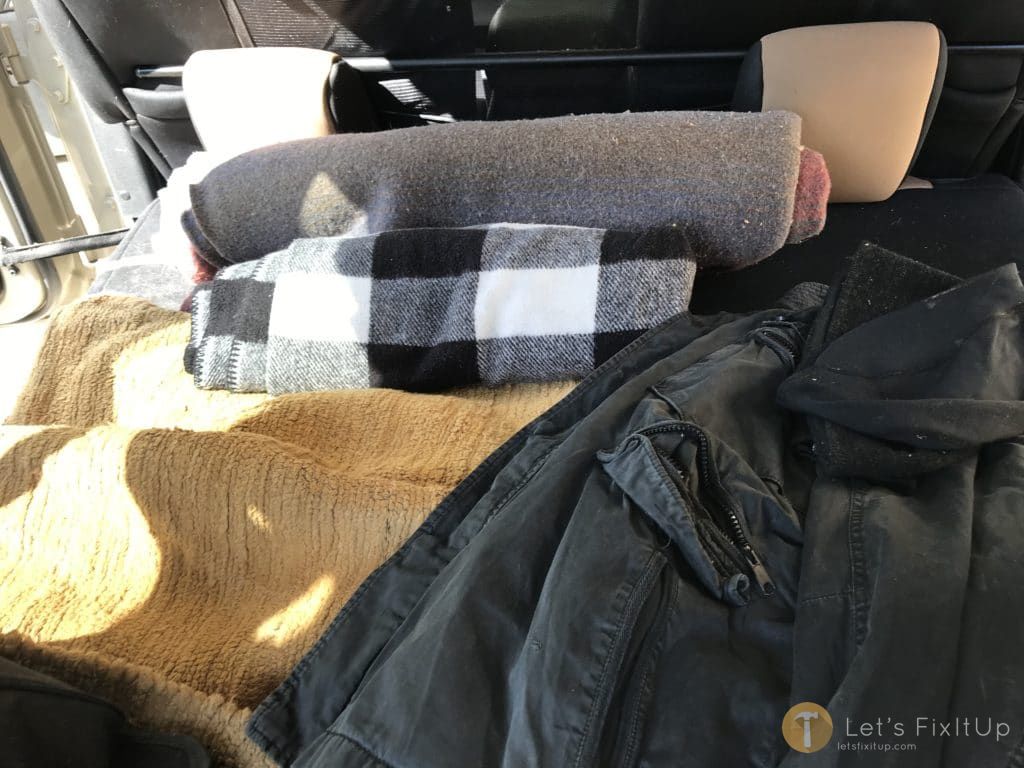 Car blankets can serve a variety of purposes: warmth in a vehicle breakdown, or as a ground throw while working under your vehicle in a harsh environment. Make sure you have a couple of No products found. in your car at all times.
Purchase good quality, heavyweight woolen blankets, they are very durable and and long lasting. Wool also provides exceptional warmth and is a superior natural insulator, even when wet! Try to purchase a wool blanket that is non-scratchy and fire resistant. There are several brands that contain these characteristics. Consider spending an additional $15.00 and purchase a waterproof/ Fire Retardant blanket as well.
No products found.
Flashlight + Extra Batteries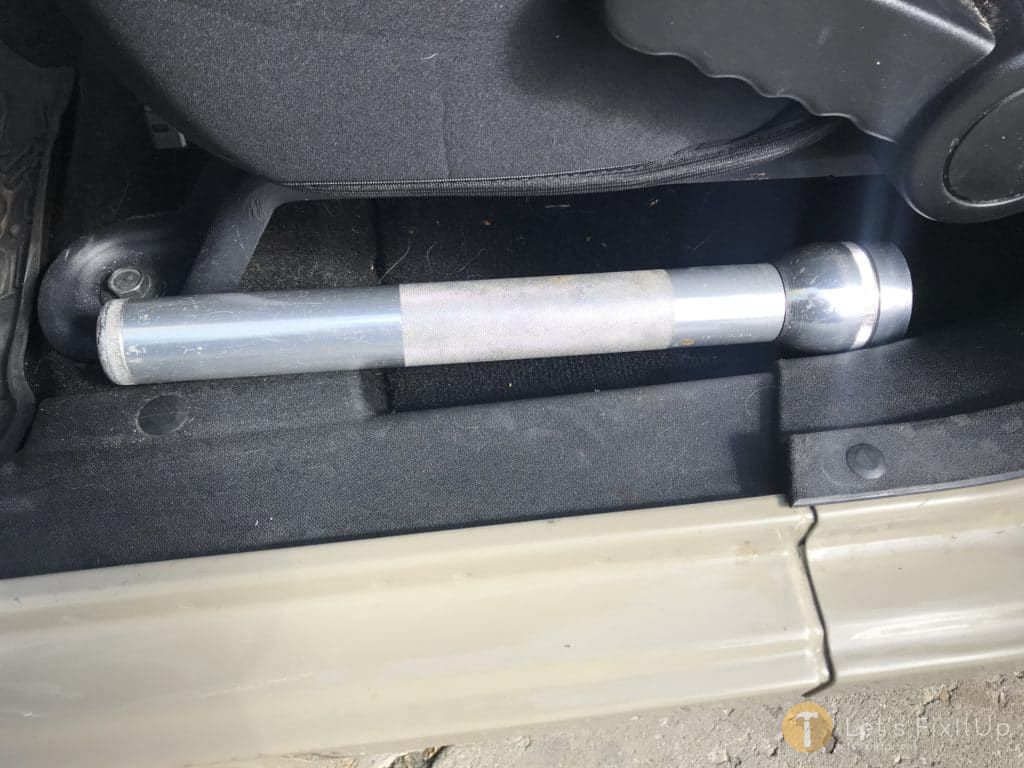 The reasoning to carry a flashlight in your car are obvious. If you breakdown, have a flat or need to look under the hood you No products found. Please don't rely on your phone flashlight here, you need a separate flashlight for your car. As an added note, there is nothing worse then finding your flashlight with dead batteries, so please carry enough extras that they can keep your flashlight going. Consider a scenario like this; what if you have no choice but to walk for help? You certainly do not want to run down your phone battery by using the flashlight app! Please, carry a flashlight!
As a bonus, a heavy duty flashlight can be used as a very effective baton in the event you need to defend yourself.
We reccommend the No products found.. This baby throws off some big light and is heavy and hard to ward off potential attacks.
Car Tow Strap / Chain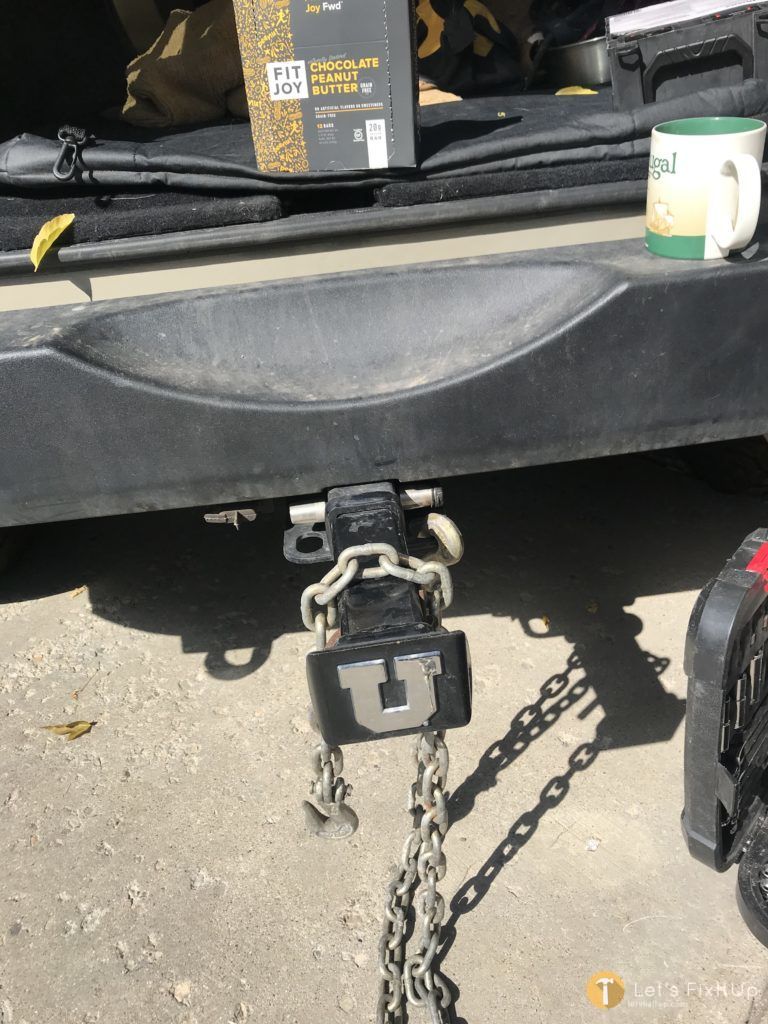 If you find yourself stuck in a rut, mud or the snow, you are going to need a way to get pulled out!
Help may arrive with people passing by, but don't count on them having the necessary equipment to get you out of your fix. For most cars, a No products found. is more than adequate. For large vehicles and trucks you may consider a chain.
Check out a good selection here:
No products found.
Water Container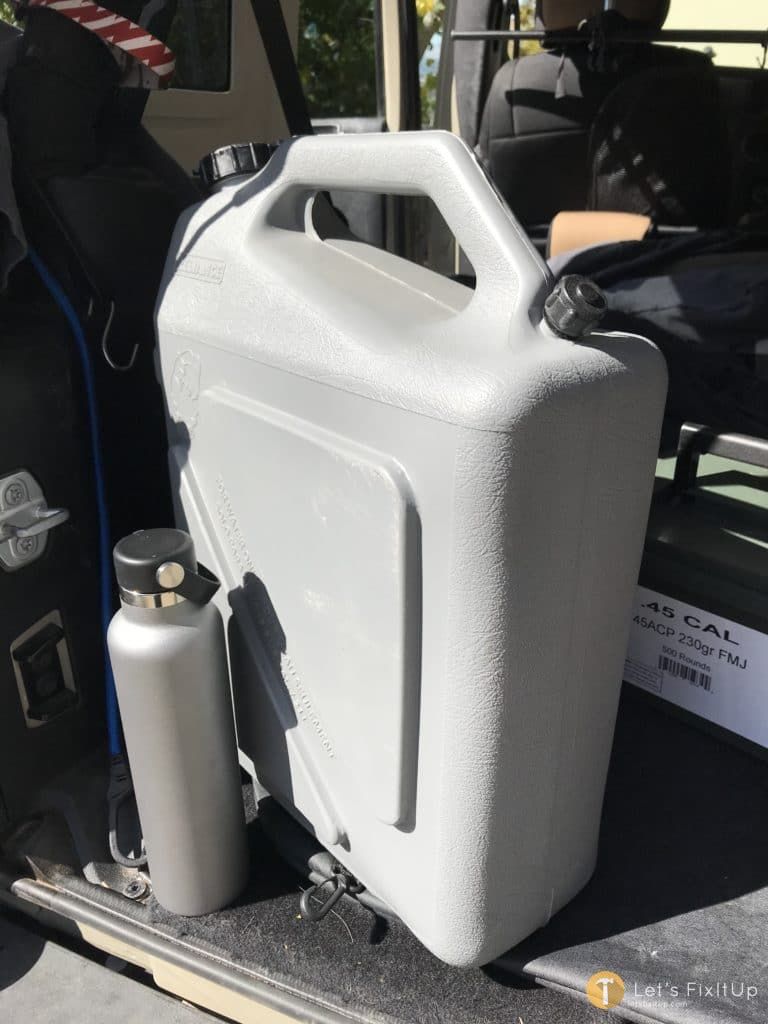 The importance of carrying extra water in your car cannot be overstated.
Next to oxygen, water is the most essential thing to life, we all know this, so don't get stuck somewhere without it!
Not only will water sustain your life if you find yourself stranded in some remote area when you breakdown, it can be used to add water to an overheated radiator or flush out a wound in the event someone is injured. We recommend carrying, at a minimum, 2 gallons of extra water.
Make sure the No products found. is durable and that it has a lid that screws on tightly.
There would be nothing more frustrating and potentially dangerous, to find that your water container had leaked or that it had burst due to shifting in your vehicle. Choose a water containers that suits your needs and your vehicle best, but once again, make sure it is at a minimum of two gallons, is durable and has a lid that fastens tightly. Rotate or refresh your water supply regularly, especially in the winter as your water supply may freeze.
We recommend No products found..
It water container has the size capacity needed, has a screw on lid and has a wide, square bottom surface area to prevent tipping.
Emergency Snacks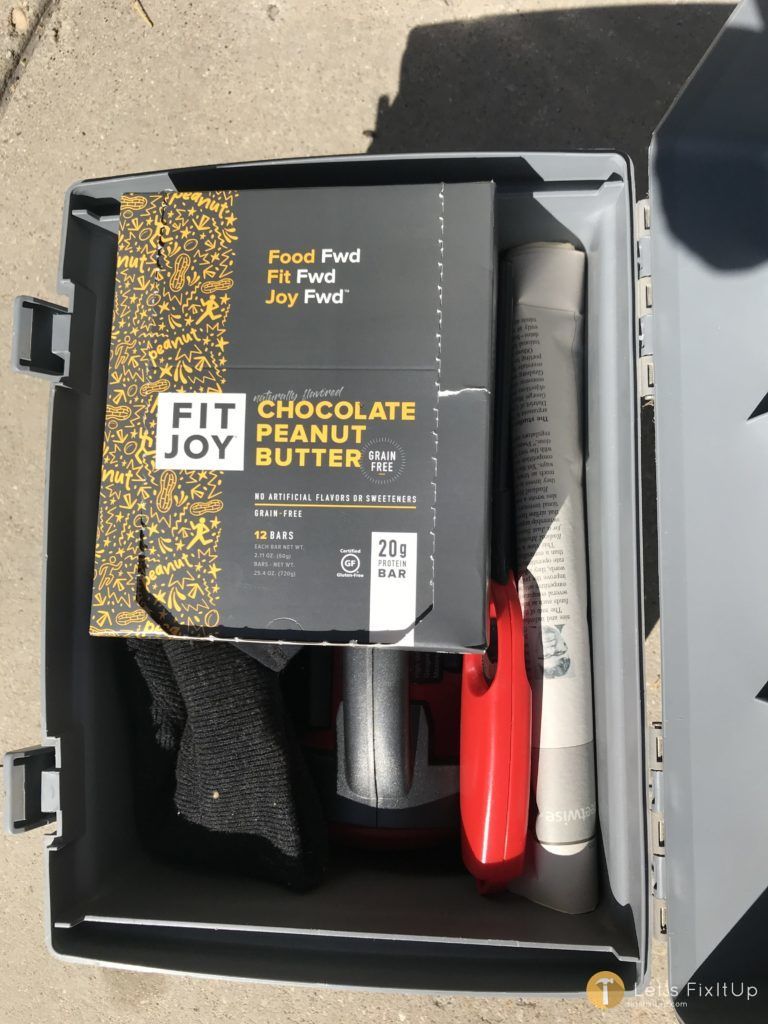 If you break down, hopefully all the necessary components and equipment are with you to help you get back on the road quickly!
However, in the event you find yourself in the position of having to wait out the storm or wait for help to arrive, due to a breakdown or even an accident you are going to need No products found. to help sustain you.
Protein bars are great in this case, they have a long shelf life.  They also contain the ingredients that your body needs to provide the strength and energy needed to wait out any mishap.
We have reviewed several protein bars for this purpose, and highly recommend the No products found.. They are incredibly healthy, contain the essential ingredients. (And they taste good)
Protein Bars

Gluten Free

Grain Free

High Protein Snacks

Low Sugar

Low Carb

20g Protein Bar 

Contains NO Maltitol
Many, if not most of the protein bars on the market today contain the controversial ingredient maltitol. Maltitol is commonly used as a sweetener and has mild to potentially extreme side effects. FitJoy protein bars contains no maltitol, and use only the healthiest of ingredients.
No products found.
For further information on FitJoy, visit fitjoyfoods.com
Mace / Pepper Spray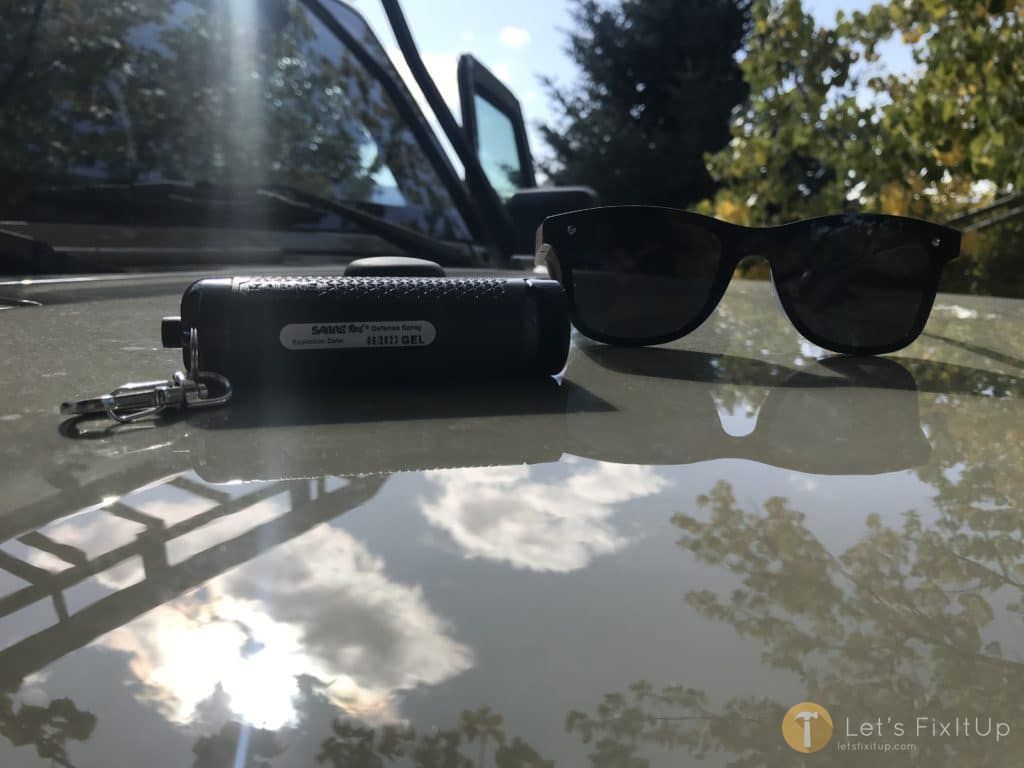 99% of people out there are good decent people, its that 1% that we should be concerned with.
God forbid you ever have to use it, be prepared in the event that you do.
These small, No products found. pack a punch. They are not lethal, yet can stop the biggest of bears in their tracks, how much more so a man or woman that has bad intentions. All of the women in my life, and many of the men, are equipped with a canister of mace or pepper spray. Keep a canister that is easily accessible in the car always, take it with you when you are walking alone or even with friends. A good rule of thumb for women is to keep one in the car at all times and carry a second can in your purse, these little babies are sure to send any assailant  crying for his mommy!
Many of these products also have a seat belt cutter as well as a device that can easily break windows in the event of an emergency.
No products found.
Small Shovel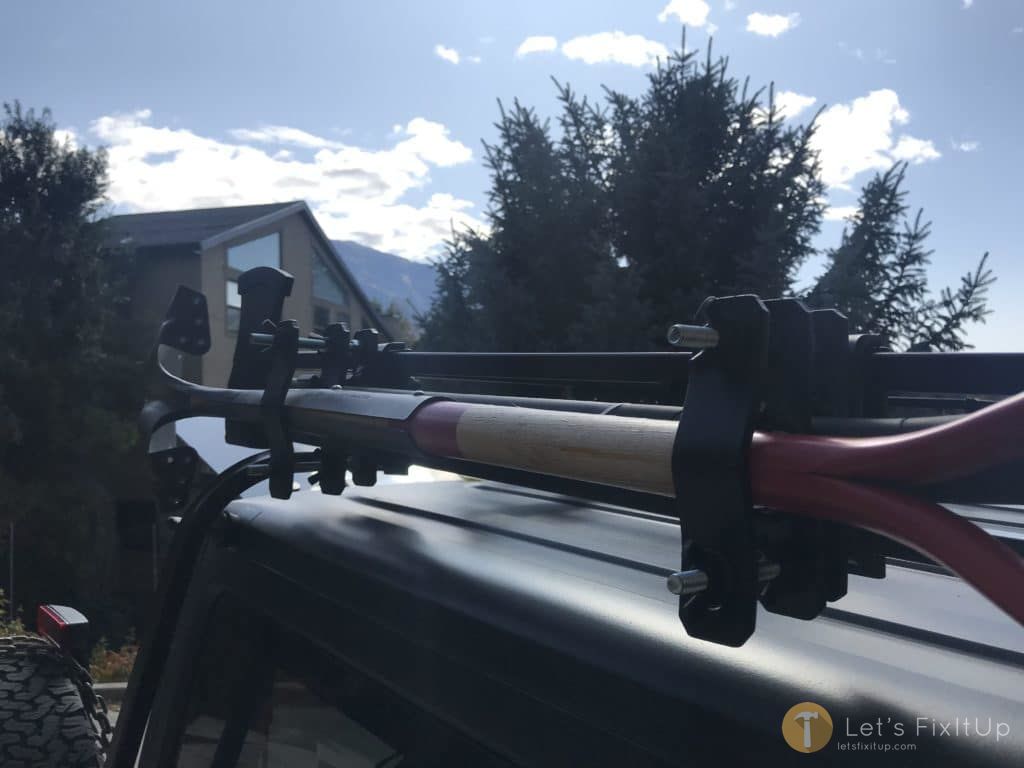 Your driving down the road and you suddenly get a flat, you quickly pull over onto the shoulder of the road and your car sinks into a foot of mud or snow. Its a soft shoulder and you are stuck, if only you No products found. to dig your tire out, you could soon be on your way. This, and several other scenarios are a pretty good possibility when on a road trip. Be prepared, carry a small shovel to dig yourself out. Not very expensive, yet priceless should you ever need one. Throw one in the trunk for the piece of mind it will provide.
We recommend the No products found. or the No products found..
Tire Chains

Whether you find yourself on the freeways of Detroit or traveling over a mountain pass in Nevada, maintain the ability to keep your vehicle moving in the event of snowy roads. It a great idea to throw a pair of snow chains in your car in the event of such a situation.
These new chains are easy to install and can literally be a life-saver! When ordering make sure you know the size of your tires.
No products found.
Bonus: Pet Emergency First Aid Kit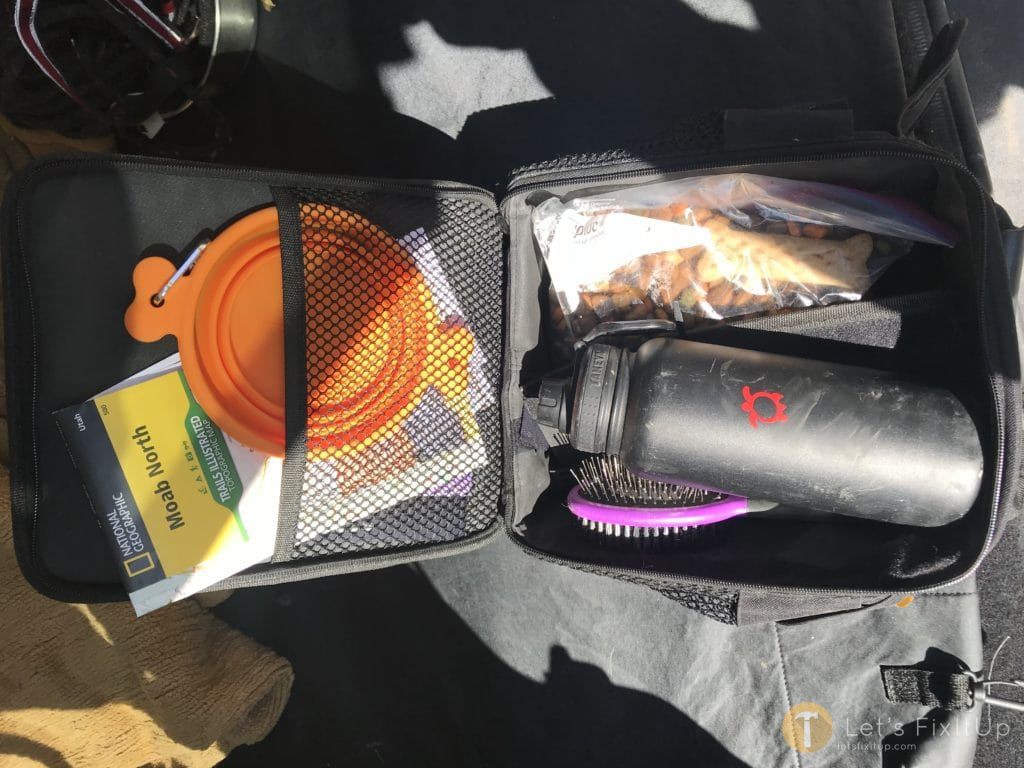 Just like you, I love my pet. In my case its Ranger, the Blue Heeler cattle dog.  In a separate small backpack I store two days worth of dog food, a dog treat, collapsible bowl, a brush, extra water and just in case, a No products found.. Storing a bit of extra water in in your pets own separate water bottle makes access much, much easier.
Finally, most, if not all of these items can be easily stored in one or two plastic containers and placed in your trunk. Depending on the type of vehicle you own, you can purchase the size and shape that fits you best. As a parting note, I always have a hat, gloves and coat in my vehicle, its easy to do and invaluable when needed.
We sincerely hope you have found this article helpful.
SAFE TRAVELS!