9 Household Items That You May Have Neglected To Clean
Many household items may be overlooked when it comes to cleaning them. The germ buildup and grime tend to become disgusting over time if not cleaned regularly Well, let's get to it and clean these areas so you and your family can rest in confidence that bacteria and other germs won't make you sick.
If you believe that your cleaning has been completely thorough, please reconsider. There surely is a thing or two that you may have overlooked. When it comes to the potential health of your family you just cannot be to careful. So, please consider the following list that we here at Let's Fix It Up have compiled. Grab some warm water and a good disinfecting cleaner and let's give this a go…
Product




Title
Lysol Clean & Fresh Multi-Surface Cleaner, Lemon & Sunflower, 40 Ounce (Pack of 3)
Pinnacle Mercantile Plastic Spray Bottles Leak Proof Technology Empty 16 oz Value Pack of 4 Made in USA
Scotch-Brite Non-Scratch Scrub Sponge, 6 Scrub Sponges
(12-Pack) 16 in. x 16 in. Commercial Grade All-Purpose Microfiber Cleaning Towels
Cleaning Light Switches and Plates
Where have your hands been, where have your kids hands been? Dirty hands come in contact with light switches and lamp knobs several times a day, every day! Fortunately, these areas are easy to clean and you likely have the products in your home to thoroughly clean them. Disinfect the light switch and plate with a cloth and a mixer of warm water and vinegar 1:1 ratio. You can also spray the plate and switch with a light spray of your favorite disinfectant product. Be extremely careful not to apply to much moisture to the switch as there is and electrical shock just millimeters away. Dry with a cloth if desired.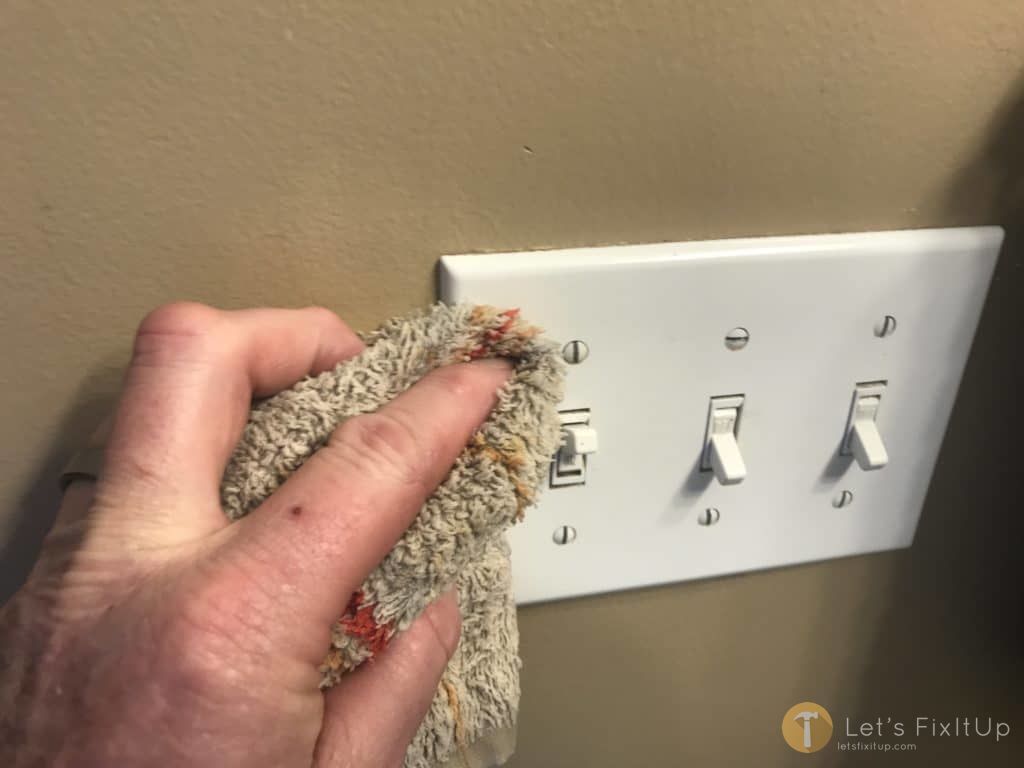 Or, buy an inexpensive replacement…
Enerlites 8811-W-10PCS Toggle Wall Plate, Standard Size 1-Gang, Unbreakable Polycarbonate, White (10 Pack)
Made of polycarbonate thermoplastic material to provide durability, flexibility, and resilience to withstand hard impacts and heavy force
Heat & fade resistant to temperatures over 100 degrees which protects them against discoloration and fading over time. Flammability UL94, V2 rating
Easy replacement of any wall plate of the same configuration. Dimensions: 4.50" height x 2.76" length
Smooth finish without recessed lines and soft edges allows for easy cleaning
Includes screws to match the wall plate; 1-Year Warranty, UL-listed
Cleaning Your Computer Keyboard and Mouse
When was the last time you cleaned your computer keyboard and mouse? Remember all those times that you have coughed or sneezed, or picked your nose over your keyboard! Yuck! There can be little doubt that bacteria and germs are spreading in your office, growing on your keyboard. To adequately sanitize your computer's keyboard and mouse, turn the power off to your device, then, using a small soft scrub brush or toothbrush dip it in vinegar and water solution and work the areas throughout gently. Be careful not to over dampen. You could also spray your preferred disinfectant onto a soft cloth and wipe all the components.
Sometimes it's better to just buy a new set:
AmazonBasics Wireless Computer Keyboard and Mouse Combo - Full Size - US Layout (QWERTY)
Full-size keyboard and mouse combo for home or office; keyboard with US layout (QWERTY), 20 shortcut keys, and a handy numeric keypad
Comfortably contoured wireless mouse with textured rubber grips, forward/back thumb buttons, and fast-scrolling wheel for smooth, speedy navigating through large documents and web pages
2.4 GHz wireless connection; both use 128-bit AES encryption for added security; each connects via a small USB receiver that can stay plugged into your computer without obstructing other ports
Plug and play (no drivers needed); each run on 2 AAA batteries (included); compatible with Windows 7, 8, and 10
Keyboard measures 18.3 by 7.3 by 0.8 inches; mouse measures 4 by 2.6 by 1.5 inches; backed by an AmazonBasics limited 1-year warranty
Removing Grease from Kitchen Handles
How often do you prep for dinner, and your in and out of the refrigerator, the oven and several cabinet drawers each and every evening. How often have you done this while having just handled raw meat? If left uncleaned, these handles and surfaces will most certainly become breeding grounds for  bacteria that can make you very sick. Disinfect the appliance handles and cabinet handles at a minimum of once a week. This can be accomplished by mixing of 1/2  hot water with 1/2 vinegar. Of course, you can also use disinfectant cleaners that are sold over-the-counter, such as Lysol Spray. The main point here is to just make sure you do it.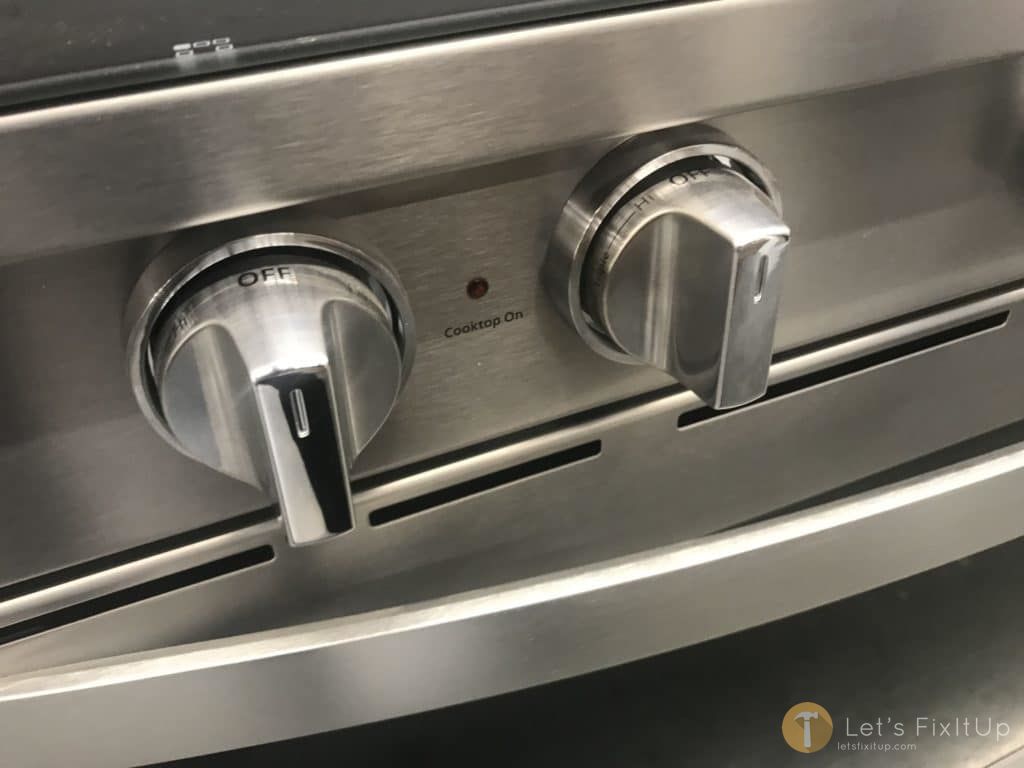 Sale
Citrus Magic Heavy Duty Cleaner/Degreaser, 32-Ounce, 3-Pack, 32 oz, 3 Piece
Hard-working orange solvent, penetrates and dissolves difficult buildup around your home
Concentrated formula removes grease, oil, ink, coffee, grass stains, blood, pet stains and other tough cleaning problems
Contains no harmful petroleum by-products
Safe and effective product to clean your homes with
Convenient 3-Pack, 32-Ounces Each
Disinfecting Handrails & Doorknobs
Utilizing a soft cloth,  1 part warm water and 1 part vinegar, wipe handrails and doorknobs. Again, you may choose to use your preferred disinfectant spray or solution. It is a matter of personal preference whether or not you choose to dry these surfaces with a dry cloth or paper towel.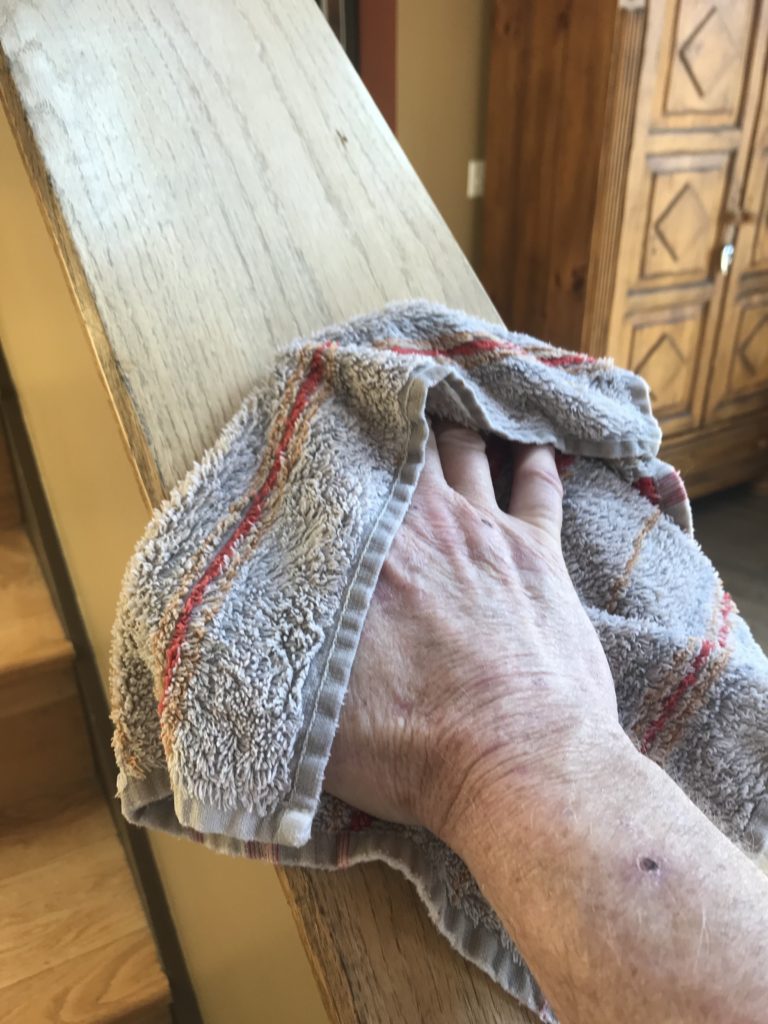 Cleaning Lamp and Lighting Fixture Switches
Dirt bacteria laced hands come in contact with light switches and lamp knobs every day, sometimes several times a day. Please don't overlook these important areas as a regular cleaning and disinfecting is a must. Disinfect the light switch plate, switch and various light knobs with a slightly damp cloth soaked in hot water and vinegar. Or use your favorite disinfectant spray.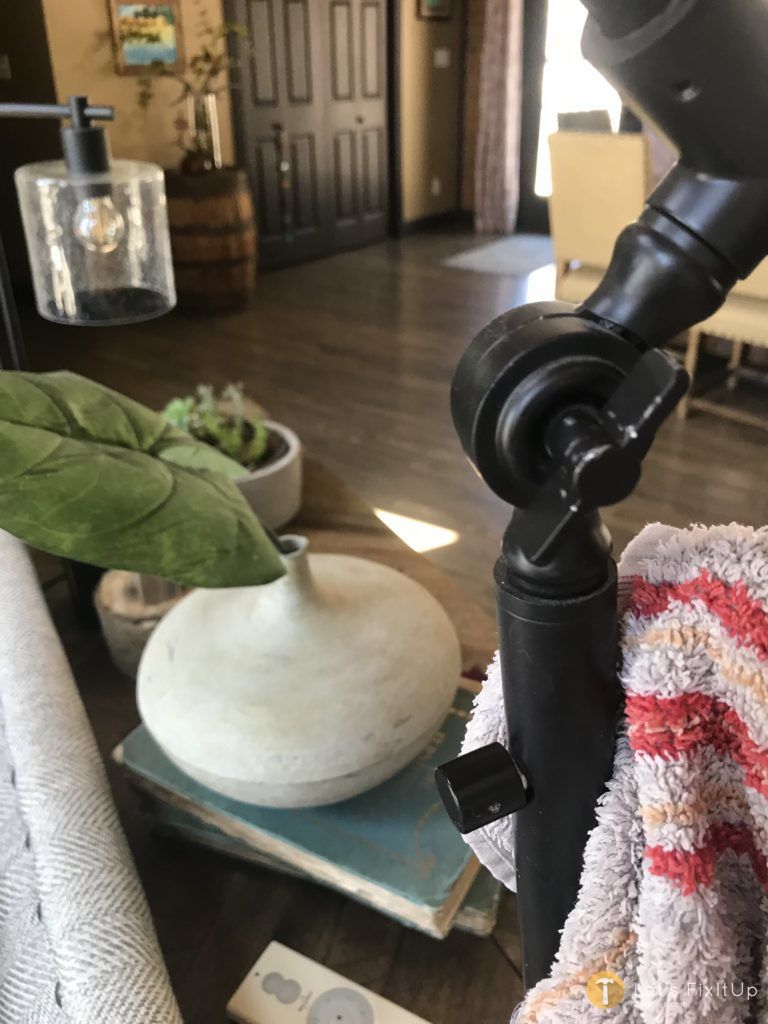 Sale
CleanSmart Disinfectant Spray Mist Kills 99.9% of Viruses, Bacteria, Germs, Mold, Fungus. Leaves No Chemical Residue! 16oz. 2Pk. Great to Clean and Sanitize CPAP Masks, Parts & Air Dry.
SIMPLY SPRAY, no rinsing, no wiping, air dry; Safe for food contact on counters and all appliances
NO HARSH fumes or chemical residue left behind; free of alcohol, ammonia, bleach, fragrances, dyes
HEALTHIER HOUSEHOLD; 100% safe to spray and store around children; breaks down to saline after use
SIMPLE INGREDIENTS, SMART SCIENCE; Natural disinfecting Hypochlorous kills 99.9% of germs, 100% Safe
NATURE'S GERM KILLER, hypochlorous is made by the body's immune system as a defense against germs
Cleaning Bathroom Cabinet Handles And Toothbrush Drawer
If your top drawer in the bathroom is anything like mine, you are going to want to empty the content of the drawer out on a bi-monthly basis! Using the solution of 1:1 ratio vinegar and water, or with your favorite disinfectant spray, wipe out the interior of the drawer in addition to its contents. While you are at it, give the drawer handles a good wipe down as well. Wipe the toothbrush handle, and if you happen to use a toothbrush holder, throw it in the dishwasher when you are ready to do your next load.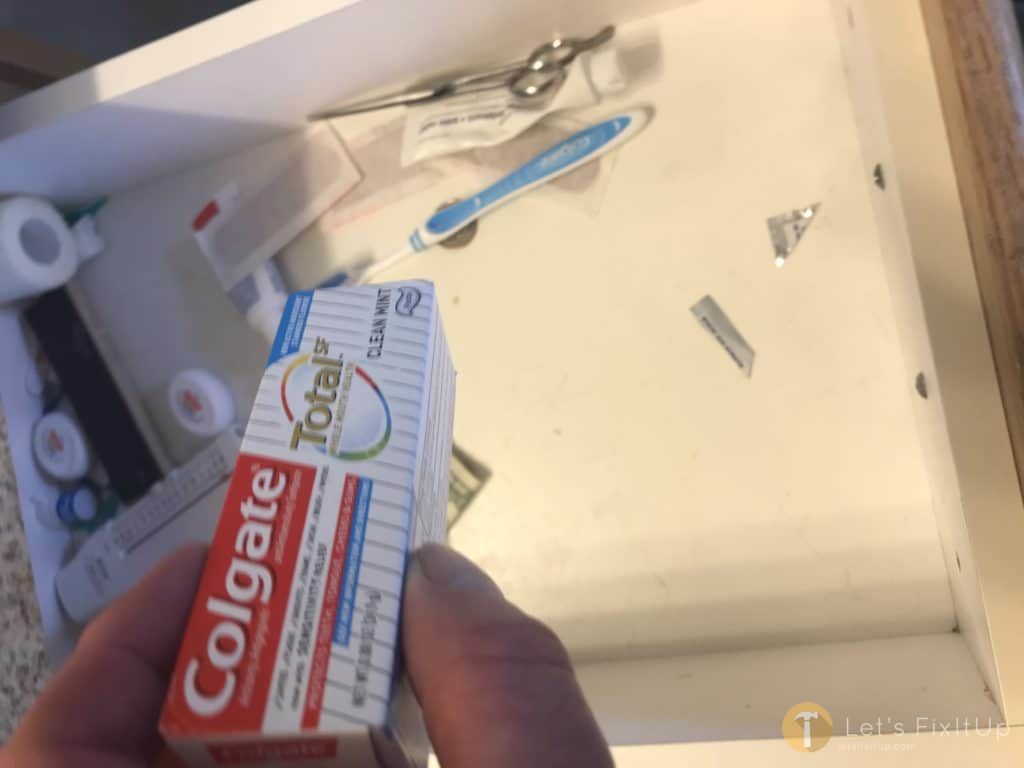 Cleaning Dirty Water Bottles
At times I have let my water bottle remain in the car for a month, and dare I say, maybe two before I remember to pull it out and clean it!  Fill your sink with hot soapy water and submerge your water bottles, letting them fill up and soak for 10-15 minutes. Using a bottle washing brush, scrub the entirety of the interior and exterior, don't forget to soak and scrub the lid as well. Rinse thoroughly and let drip dry. You can also throw the bottles in the dishwasher as another option.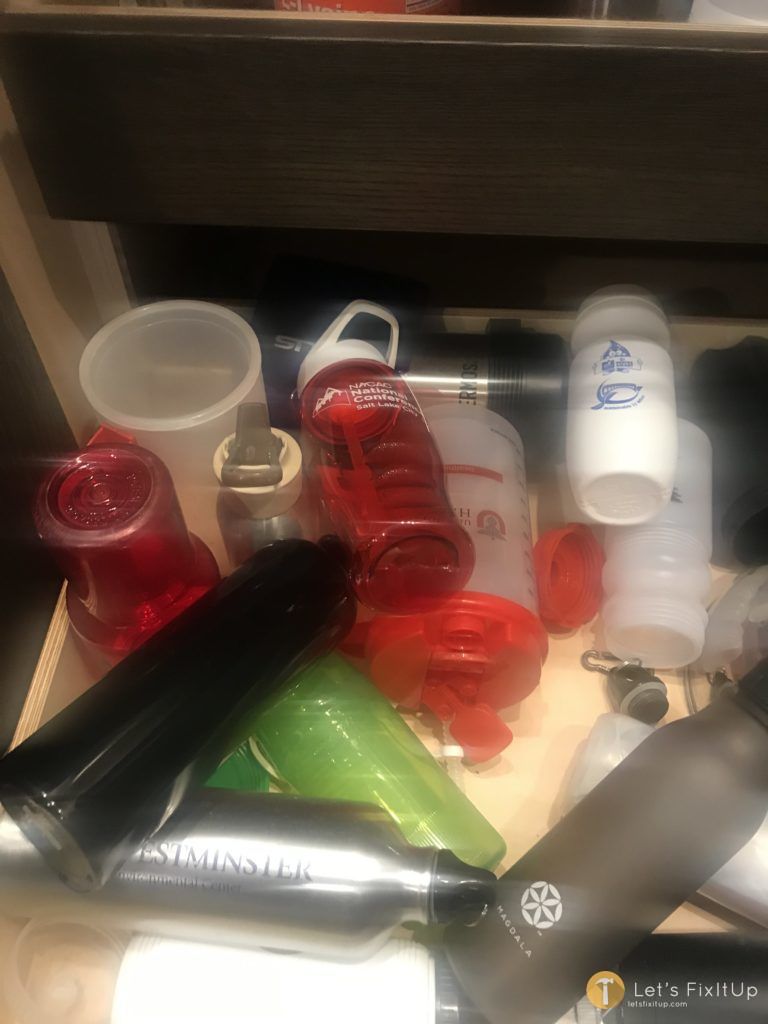 Sale
CamelBak Chute Mag Water Bottle - BPA-Free Water Bottle - Magnetic Handle - Ergonomic Spout - Wide Mouth Opening - Water Bottle - Easy to Carry Handle - 0.4 to 1.5 Liters
HYDRATION MADE SIMPLE: The CamelBak Chute Mag is a BPA-free water bottle that is leak-proof when closed. It delivers high water flow without a mess and is lightweight, durable, and dishwasher safe.
MAGNETIC HANDLE: This CamelBak Chute Mag water bottle features a universal cap that is engineered with a magnetic handle that keeps the cap stowed while drinking. The universal cap is compatible with...
EASY TO CLEAN & BPA FREE: This CamelBak water bottle is made from high-quality materials that are simple to clean. Plastic materials are 100% free of BPA, BPS and BPF.
CONVENIENT TO USE: The Chute Mag water bottles include an ergonomic high flow spout. It also includes a handle designed so you can carry it easily.
IF WE BUILD IT - WE'LL BAK IT: Our Got Your Bak Lifetime Guarantee covers all reservoirs, backpacks, bottles, and accessories from manufacturing defects in materials and workmanship for the lifetime...
Disinfecting Faucet Handles
Faucets just might be the dirtiest, most germ and bacteria infested item in your home. Make it a point to wash the handles thoroughly each day using hot soapy water. To prevent sickness this is of paramount importance.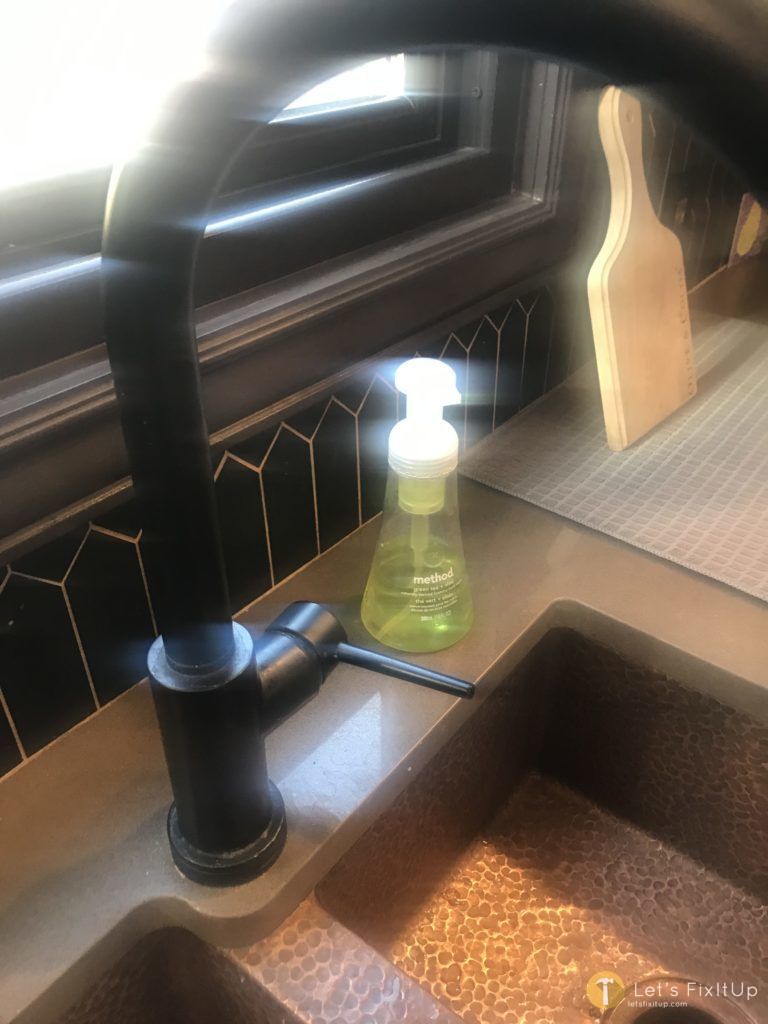 Washing Reusable Cloth Shopping Bags
So many more people are using reusable shopping bags, this is an awesome thing as we are doing a much better job at using less plastic. That's a great thing! The bags are an exceptional alternative, but they do need regular cleanings to keep them free of bacteria and smell. Simply throw the bags into the washing machine as you would with any article of clothing, doing this on a regular basis will keep you and your family free of any germ that might be present. While you are at it, throw any washing cloths and sponges in for a good disinfecting as well.
Reusable Grocery Bags Set of 5, Grocery Tote Foldable into Attached Pouch, Ripstop Polyester Reusable Shopping Bags, Washable, Durable and Lightweight (Royal,Purple,Pink,Orange,Teal)
Foldable convenience: Bee Green reusable grocery tote are equipped with their own integrated square pouch and you will never lose it. It folds up to fit in your pocket or purse. Great for travelling,...
Sturdy and lightweight: Bee Green reusable grocery shopping bags are made of 100% rip stop polyester cloth which is ideal fabric for shopping bags. It is a lightweight fabric that is also very sturdy...
X-large size: 15 inch width, 16 inch high with 6 inch squared off bottom which helps products stay in place, Large volume can hold up to 50 lbs. or 2-3 grocery bags of stuff. 8.7 inch long handles...
Machine Washable: being washable is a must for any reusable grocery bags. Bee Green shopping totes are machine washable, recommend mild detergent and hang to Dry !
1 YEAR NO-RIP GUARANTEE: We'll replace or refund any bags that rip or break within 1 year of purchase. Message our support on Amazon for fast service. Save Money on Multiple Piece Orders with Our...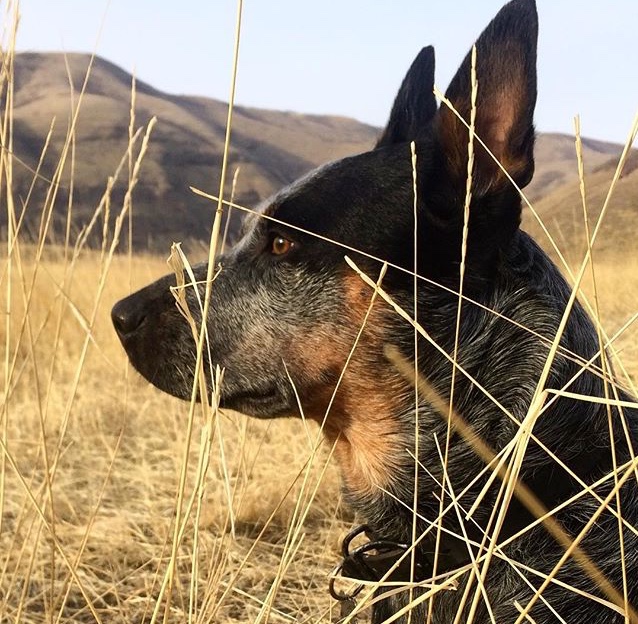 Jessie is a skilled craftsman & DIY expert – with years of general contracting and real estate development experience, Jessie founded LetsFixItUp.com as an authoritative resource for home renovation, design and DIY projects.