How To Keep A Clean House While Having Pets
Keeping a Home Clean with Cats, Dogs and Pigs…yes even Pigs!
If your like most people with pets, we cherish and love our pets as family members, in most cases  we would go to almost any length to see that they are healthy and that they thrive.
But let's be honest, owning pets can be a messy undertaking, keeping your home free of pet hair and the associated allergens,  rushing into action to prevent or clean up accidents.
The following is a pretty good list of things you can do to help your home in effort to remain free of smelly and hairy residual effects of pet ownership.
#1 By Far Is To Own And Use A Good Vacuum
A good quality vacuum is our number one key to maintaining your home as a pet-friendly, clean environment. Simply owning a vacuum is not good enough – it must be used, and used often!
Some pets do not shed, however, if yours does, then you will be grateful for the value of a  quality vacuum. Accumulation of pet fur on floors, clothes and furniture can most effectively be removed by vacuuming and in turn will reduce the amount of dander, allergens, dust mites and all sorts of larvae.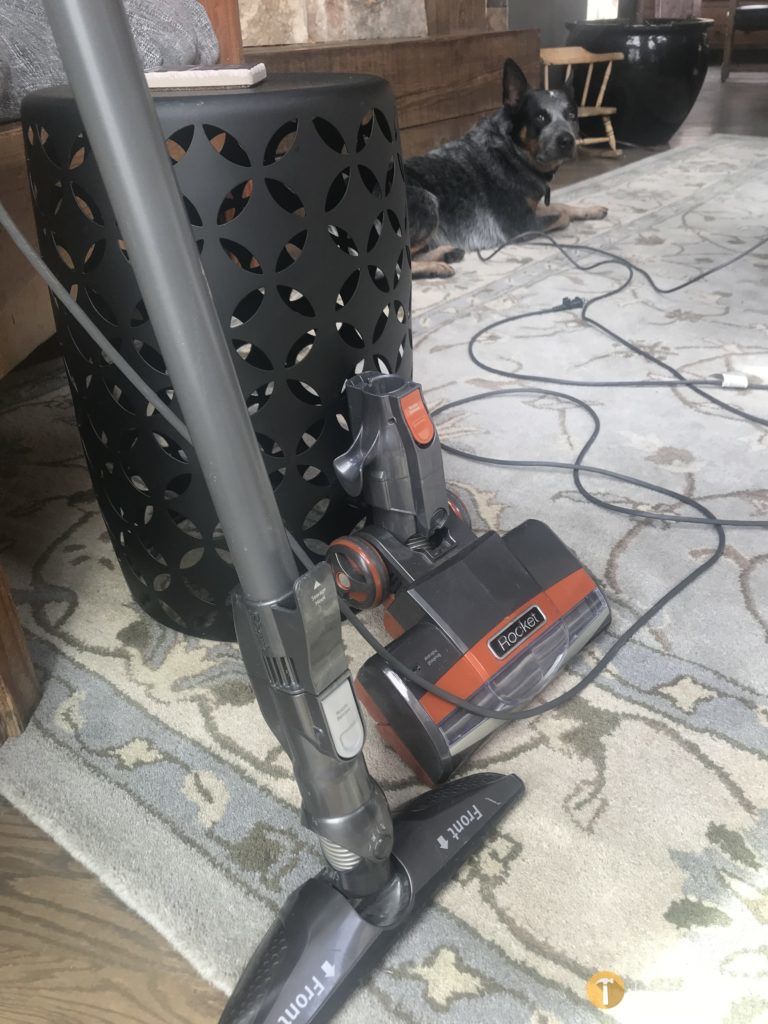 Vacuuming Hints:
Selection of the Right Vacuum—The Shark "Rocket" is our preferred vacuum for homes with that own pets. It contains inter-changeable heads and comes with powerful agitating bristles that grind deep to remove hair and pet dander. Let's Fix It Up strongly recommends choosing a vacuum with a charcoal filter to help with odor elimination.
Feather Dust—Pet hair and dander has a way of becoming airborne, accumulating on shelving, mantles, lamp shades and so forth, If these areas can be vacuumed without damaging the surface do them first working your way down to the flooring.
Frequent Filter Changes and Cleaning—Don't forget to clean or exchange your vacuum filter frequently. Failure to do so will restrict your vacuum cleaner in its ability to remove allergens and the stale, moldy odors that can accumulate over time. Clean out your filter bi-monthly and change them as necessary. A good quality HEPA filter is recommended and is certainly a must to reduce allergies.
No products found.
Pet Accidents Clean Up
Pet accidents are inevitable and can be much harder to cleanup in your attempt to maintain a clean pet-friendly environment Of course, the early or quicker you can train your new a puppy, pig or kitty the better, all attempts at prevention are the best solution. For your cat make sure you discover the right kind of litter that your cat is not afraid to use just as soon as possible. Crate train your puppy and pig, as most experts subscribe to this as the best method. In preparation for the inevitable make sure you supply yourself with the right equipment and cleaning supplies. This is key to a thorough cleaning and an odor free home.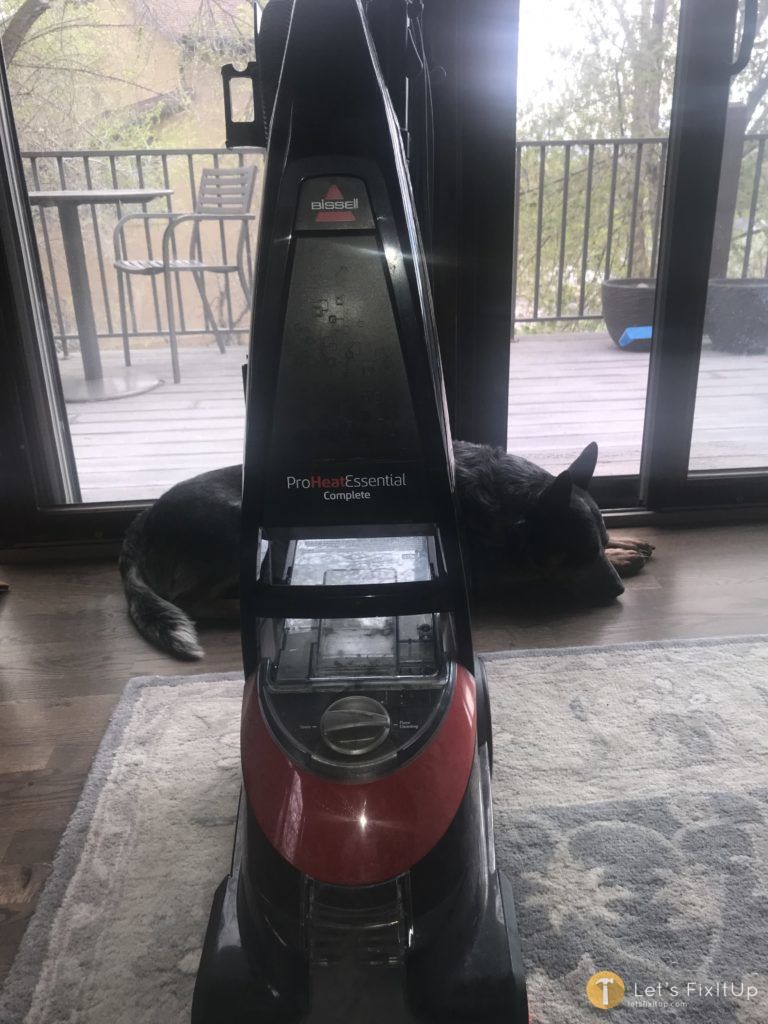 No products found.
Some tips and hints to clean pet accidents and to remove stains:
Purchase the Right Equipment—Nothing can beat a good Carpet Cleaner for that inevitable deep cleaning on the carpets that will be necessary on occasion., By the way, this is a great idea even if you do not own pets. Professional cleaning is to costly and you will need to wash the carpets more often then once or twice a year. Hence, it make sense to invest in a good Carpet Shampooer, such as the Hoover. The advantages to owning compared to renting a carpet cleaner is that you can use immediately and as often after you find an pet accident.
No products found.
Time Is Of The Essence  —If you have hardwood floors, Lets Fix It Up know you need to get those accidents off the flooring as soon as possible!  Blot up any liquid accidents right away, standing liquids are very likely to stain and discolor the hardwood flooring relatively quickly and can be highly damaging to the wood.  Hardwood surface floors should be cleaned using the appropriate, manufacturer-recommended cleaners, such as Bona , as other cleaners can be very damaging to the flooring.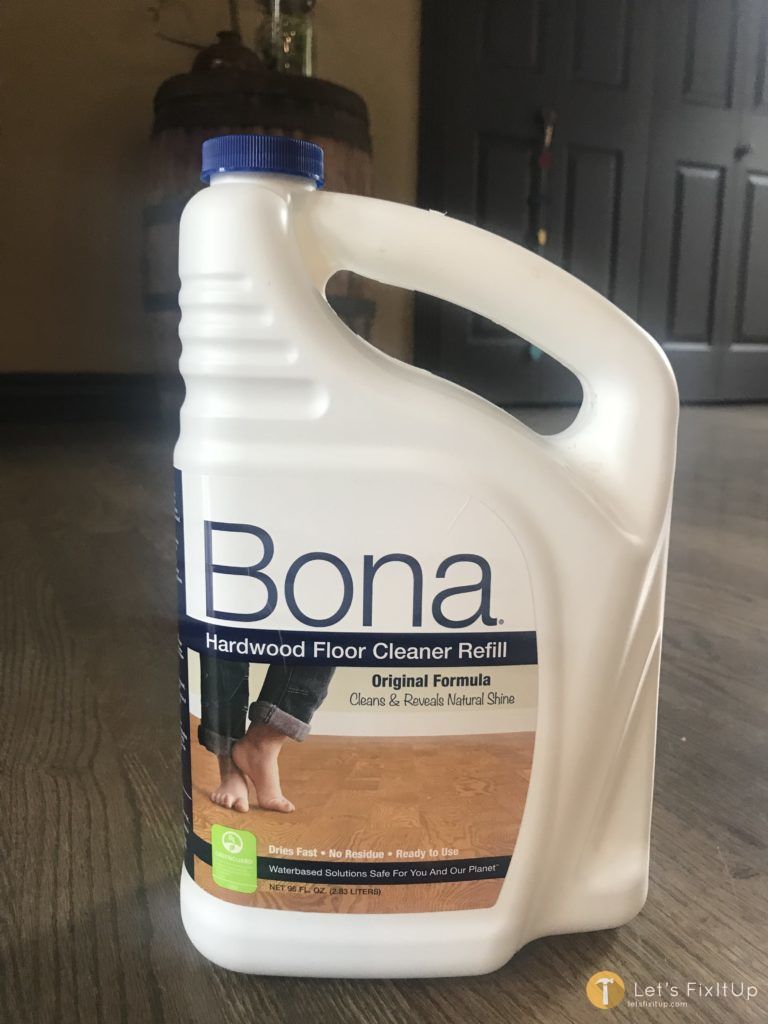 Table could not be displayed.
Minimize Pet Hair and Accidents in Advance
Taking good care of your floors is of paramount concern as a pet owner. These preventative measures will make that task much easier. To help minimize the time you will spend sweeping, dusting and vacuuming Let's Fix It Up recommends the following tips:
Groom your Pet Often—Grooming your pet on a regular basis is paramount to not only a healthy pet, but also in keeping the hair and fur off your floor and out of your house. You know the old saying, "an ounce of prevention is worth a pound of cure".  If you choose to take your pet to a professional groomer that's great, however, who can afford to take their pet to the groomer twice a week? A quick minute or two of brushing will go a long way to keeping your home clean.
Consider Covering your Furniture— Vacuums are  equipped with powerful, awesome attachments that  clean furniture beautifully. Consider covering your furniture with a throw or blankets that can easily be thrown in the washing machine.
Accidents Happen—Nobody likes their home to be utilized as a potty. Educate yourself to way these accidents are happening and do what you can to prevent them. Is your pets food the appropriate one, what is the water consumption habits of your pet. Usually it is as simple as just letting them out more often.
Give your pet a quick wipe-down—Keep a dry towel by the door and give your pet a quick wipe-down as they come into your home. Muddy paws and wet fur can easily be removed prior to your pet making it to far into your home. We often wipe our own feet when we come in so it makes sense to do it for our pets as well.
Table could not be displayed.
Just use common sense when dealing with your pets and the messes they can make. Wipe them down, brush them, bath them, vacuum frequently and your pet can be even more joyful to you than they all ready are.