6 Ways to Use Your Portable Air Compressor
If you own a portable tire inflator you have made a great decision and a smart purchase, as there can be no doubt that you have used it on several occasions.
If you have ever found yourself with a flat tire, on a freezing cold winters night, miles from help, you realize that you not only do not know how to change a tire, you soon discover that you don't even have a spare tire. Your out of cell service range or you have a dead battery on your phone! Okay, I'll admit, that's a lot of if's and quite possibly a worst case scenario, but think about it, if just one or two of these things happen, you could be in a world of hurt. Be prepared, operating a tire inflator is so much easier then changing a tire, especially in potentially hazardous conditions.
LetsFixitUp.com has written an associated tutorial on the best portable tire inflator, demonstrating how to pump up a flat car tire. Just a few very simple to do steps and boom, you've got it!
No products found.
Multiple Uses for a Portable Air Compressor
Inflating Car / Truck Tires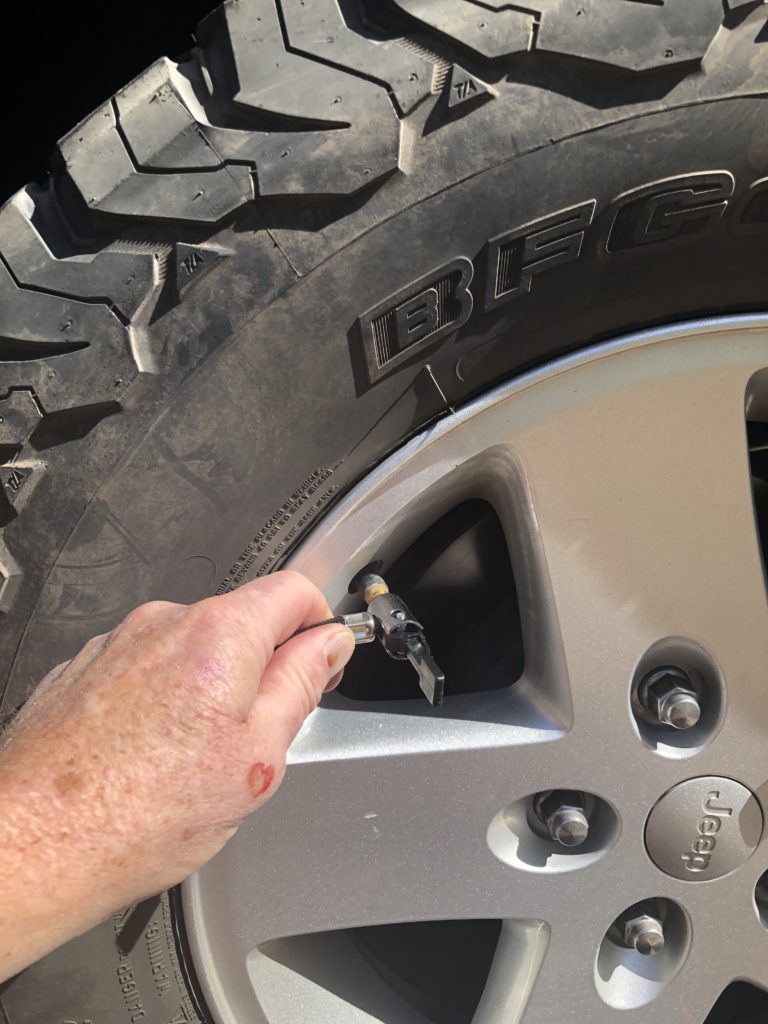 Having a good tire inflator around the house and in your car is an invaluable tool. Ideally, you should store the inflator for tires in your vehicle, because chances are you will need it most while out on the road. If your vehicle's "tire pressure" warning light displays on your dashboard, or perhaps you notice you have a flat tire or a tire that is soon to be flat, having a portable air compressor with you is a huge asset, allowing you to fill  your tires and get back on the road quickly, without having to change your tire or stop at a service station, assuming one is even available.
Inflating Bike Tires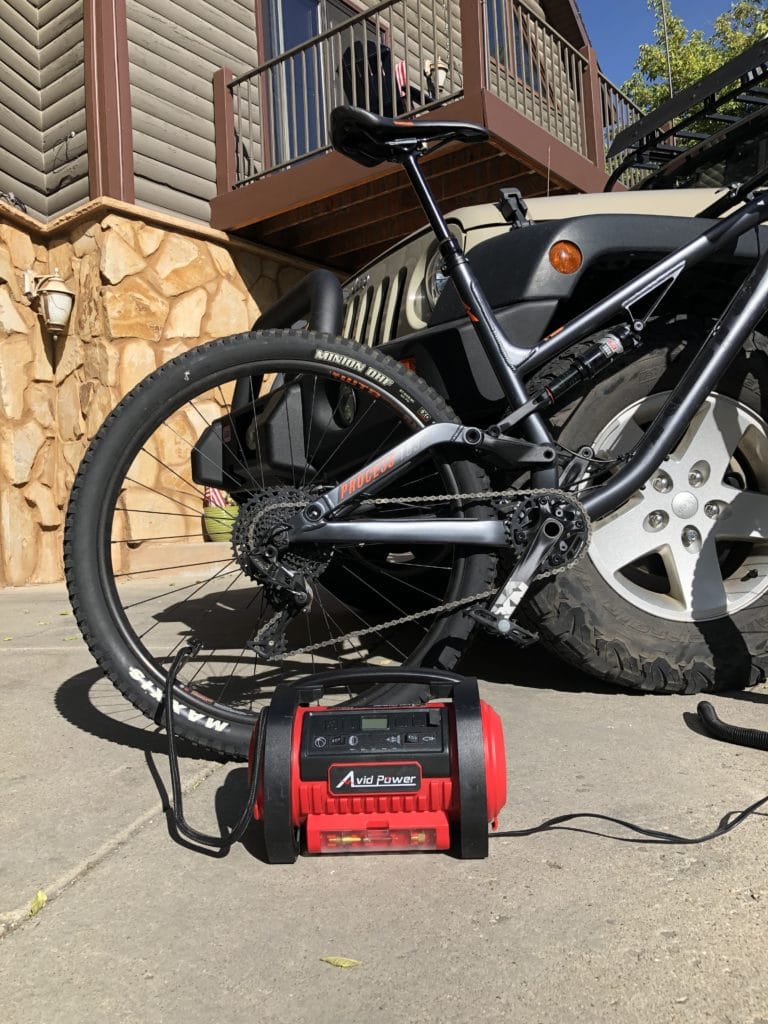 Although I would not recommend carrying a portable electric tire inflator in your biking backpack, they sure are handy to have around the house or in your car pre-ride. Whether fixing flat tires on your kids bike or your own the portable tire inflator is quick and easy.
Pumping Up River Rafts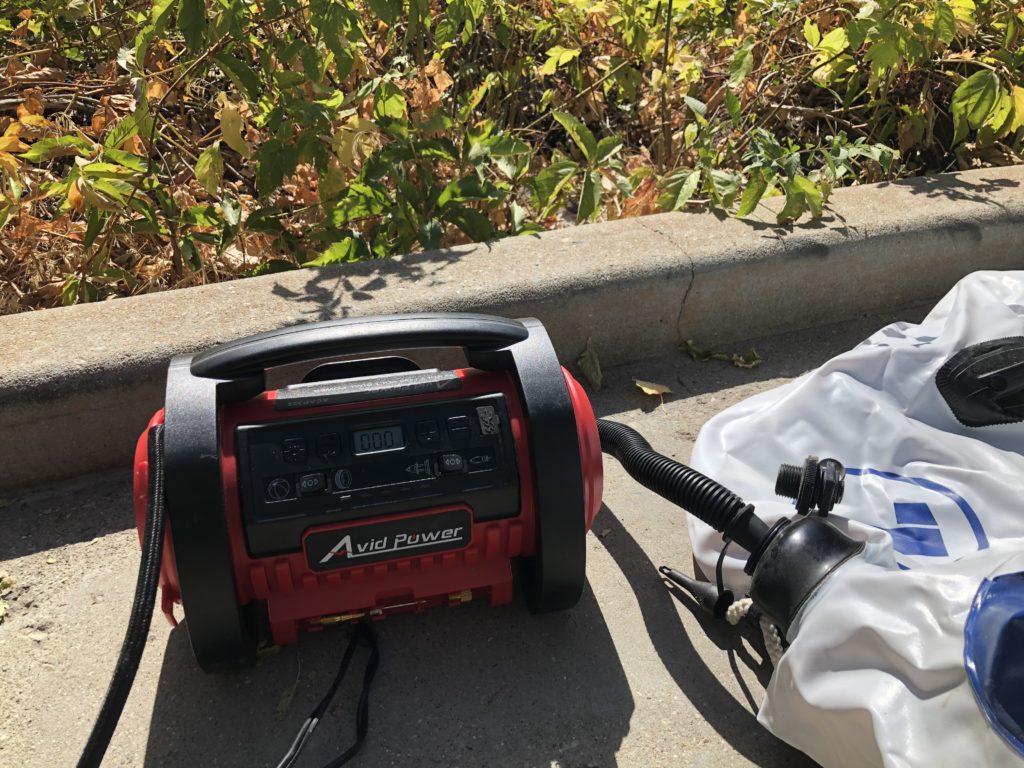 If you have ever rafted down a river seeking those category 5 rapids, alright, category 3 will be hairy enough, you know how cumbersome it can be to use a hand or a foot pump to fill those huge rafts. Whether it is the big twenty person behemoth or the little family inflatable Kayak, the tire inflator will save time and frustration. Especially if you have multiple toys to fill.
Filling All Your Pool Toys With Air
Air-beds, inflatable loungers, donuts, rings or beach balls, whether at the beach or pool, the portable tire inflator can handle them all in a jiffy. Pump up all your toys in a fraction of the time it would take to do them by hand. 
No products found.
Inflatable Beds
If your like most of us, on occasion we all wind up with the unexpected guest in from out of town, what better time to pull out the old No products found.. These are great in a bind if you simply do not have enough bed space for everyone. Whether its for your kids slumber party or for grandma they are great to have around, but who whats to pump it up by hand? Not I, that's for sure. Another great use for the multi-purpose tire inflator.  What once was a major inconvenience can now be as simple as the push of a button. Just as a parting shot on this one, have you ever noticed that unexpected guest almost always arrive after 11:00 PM?
Balls for Sports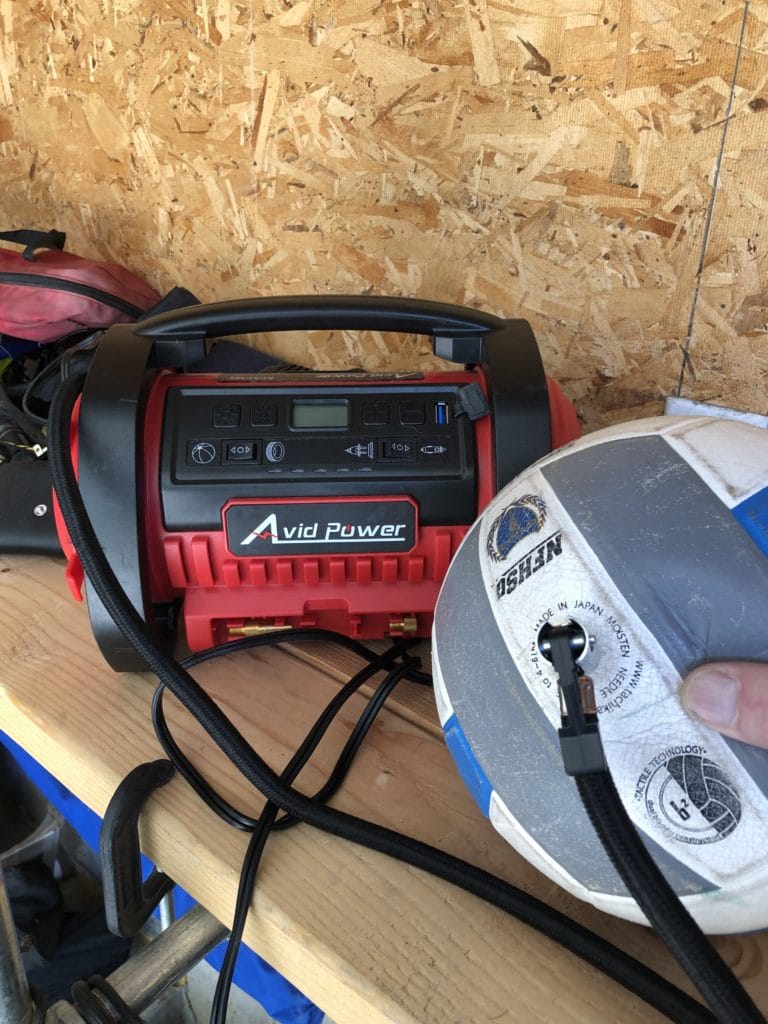 Your running out the door to hook up with the guy's (or girl's), you grab your ball and its  nearly flat. If your like me, you can never find that damned pump, much less the needle. Most portable tire inflators come equipped with a needle to pump up those balls. Soccer, football, basketball, volleyballs and much, much more. These air tools come nicely equipped for nearly all applications.
Bonus Air Compressor Features to Look For
Emergency Lighting
How handy is that? So if you are fortunate enough to have a tire inflator with you at night when you get a flat tire, how helpful would it be to have a built in spotlight on your equipment? Very, very helpful I would suggest, most tire inflators come with powerful lights contained within the unit, this not only allows for hands free lighting of the task at hand, but it also makes it so other cars on the road can see you well in advance of their approach. Make sure that you purchase a tire inflator with a spotlight, safety and functionality are at stake here.
Charging your Phone And Other Electronic Devices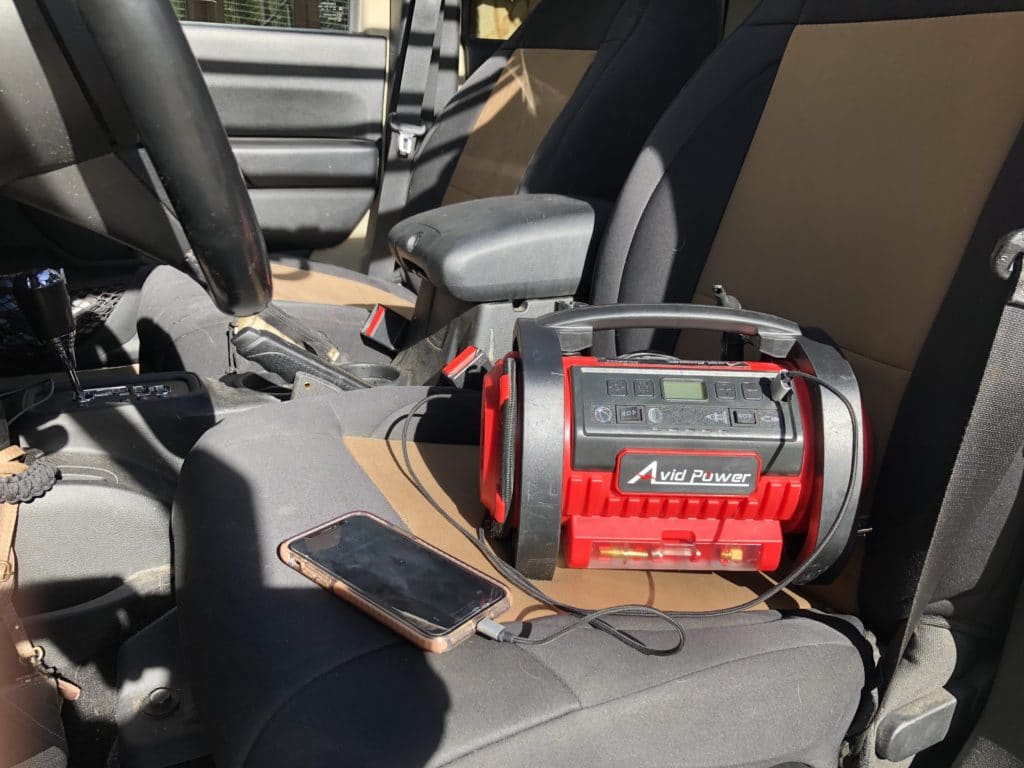 I know, I know, the vast majority of vehicles come equipped with USB ports these days. Nevertheless, many portable tire inflators come equipped with one or more USB ports. This would allow you to charge multiple devices at the same time or it could act as an extension if your charging your phone and you are some distance away from your car. Anyway, its just a nice additional feature to have, what the hell, why not?
Rechargeable Battery Pack for Tire Inflator-
Most Portable Tire Inflators plug into a power source 120 V outlet or into your vehicles 12V port (cigarette lighter) But there are a handful of models out there that contain rechargeable batteries, check them out:
No products found.
Can someone tell me why we all don't have one of these?