Best Cordless Drill Review 2020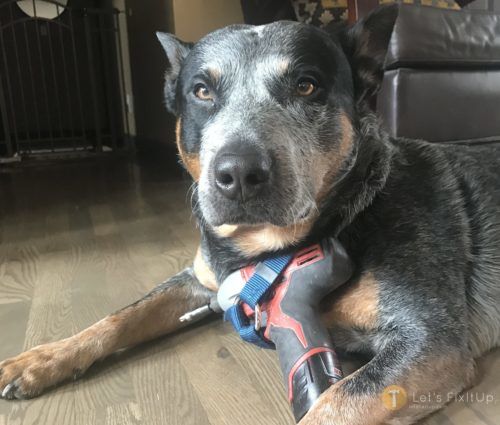 Let's Fix It Up and Ranger understand the importance of purchasing the right Cordless Drill for the job — out of all the hand tools you purchase, the cordless drill likely will be used more then any other.
A powerful, reliable cordless drill is an absolute must for any contractor or homeowner.  All of the cordless drills reviewed here will stand up to any corded drills out on the market today, and the best news of all, you are not tied to an external power source, as you can take and use your cordless drill anywhere you like.
Power is the single most important component of cordless drill, so you will need to select a drill that provides you the necessary grit and long lasting battery power out there. The Cordless Drills reviewed here provide just that. Power and Longevity. In addition to a long lasting battery we want to select one that charges quickly.
There is nothing worse then work stoppage or idleness, while waiting for a battery to charge. Purchasing a Cordless Drill package that includes the drill, battery, charger  and sturdy case will prove to be the best way to go.. A backup battery is a must, in addition to an LED light, multiple speed capacity, and a variable clutch speeds.
Table could not be displayed.
Cordless Drills: A Tool For Many Uses
A cordless drill has many uses, several more then you may have ever imagined. The following is a partial list of the many uses:
Screw Driving-  Purchase a set or two of various bit heads, this will allow you to work with  Phillips-head screws, regular, star, hex and any number of other type heads.
Drilling Holes-  Cordless Drills pack the punch necessary to drill holes in even the toughest of materials
Lag Bolts & Nuts- Using your mechanics tool set you can work with virtually any size of Lag Bolt or Nut, whether in wood or all sorts of various materials.
Polishing, Sanding and Mixing- With a multitude of attachments you can essentially accomplish anything your imagination conceives of, to include; sanding, mixing paints and drywall mud, cleaning, polishing and so forth.
Features to Look for in a Cordless Drill
Battery power- As mentioned prior, power is the single most important factor when considering a Cordless Drill. The more powerful your Cordless drill is,  as measured in volts  the more torque it will provide. Cordless Drills generally come with either a 12-Volt or 18-Volt battery. For light work the 12v models may be all that you need, however, Let's Fix It Up recommends spending a few more dollars to purchase the 18 volt batteries, as we know that this will be money well spent.
Battery type- Let's Fix It Up recommends that you purchase lithium-ion batteries. Li-Ion batteries produce energy that last much longer then other types of batteries .
Extra Battery- Most cordless drills brands comes equipped with an extra battery, this way, one can be charging while you are using the other.
Charging time- There is nothing more irritating then idleness while waiting for a battery to charge. Li-Ion batteries usually recharged less then an hour. But again, an extra battery is a must.
Speed & Clutch- Variable speed settings are important. Lower speed for more torque ideal for screwing higher speeds for drilling. It is important to that your cordless drill contain a clutch mechanism to prevent burning out your drill and/or for the preventing of over tightening or stripping.
Bit Opening or Chuck Size-For the best performance make sure you purchase a cordless drill with a 1/2″ chuck opening to ensure it will hold all the larger bits necessary to complete your project.
LED light– An LED light is a convenience that I never again want to do without, lighting up your work area is critical for efficient, clean work.
Let's Fix It Up Cordless Drill Reviews
Best Overall Choice
Great reputation and customer reviews. Very durable, plenty of torque and reasonably priced.
Dewalt DCD771C2

No products found.
Runner Up
MAKITA XFD10R
This is a pros tool! But priced to reflect that. Here at Let's Fix It Up we love the Mikita brand. A bit more then many people want to spend on a cordless drill, but in our opinion its worth the expense. Awesome power, long lasting very quick charging battery.

No products found.
Honorable Mention
Milwaukee 2606-20 M18 1/2″ Drill Driver
Easy to use and handle. Multi-clutch, variable speed. This tool is incredibly durable and it won't ruin the budget. I have operated and own many Milwaukee tools and cordless drivers. If I have any complaints at all, it would be that the battery life is a tad bit shorter then some. Good drill though.
Great Choice
Bosch DDB181-102 18V Lithium-Ion 1/2″ Compact Tough Drill/Driver with one Battery, Charger & Contractor Bag
Great choice in Cordless Drills from a manufacturer with a solid reputation. Durable, light weight yet plenty of power. You can't go wrong with this drill. but here at Let's Fix It Up, we believe it is just a little over priced.
No products found.
Best Of The Rest
Hitachi DS18DBFL2S 18V Cordless Lithium Ion Brushless High Torque Driver Drill (Includes One 3.0Ah Compact Battery)
This cordless drill packs a punch in power, but at a bit higher price tag then some of its competitors. Received very good reviews from it customers for overall performance. Certainly a safe bet in a cordless drill.

No products found.
In the final analysis, the right drill depends on the user and the specific tasks that they will be doing. Let's Fix It Up believes that those who want a drill for occasional use in the garage or the house can purchase a less expensive model with fewer accessories and attachments. On the flip side of that, a customer who uses a drill regularly should spend a bit more money to get the cordless drill that has more torque and speed that they will need for bigger and more frequent projects.