How To Install Artificial Grass
I said I'd never do it, install artificial grass that is, it just looks so, yeah, you guessed it… artificial. But I had this area in my yard that just couldn't keep real grass growing and alive. It has been a heavy traffic area on a fairly steep slope, half shade and half sun. I have tried several things, bark, brick pavers and steps, but nothing seemed right at this particular spot. So I relented and installed some artificial grass. Here is what I did:
I first measured the area that I will be installing the artificial grass to determine how much to purchase. I elected to use PETGROW Artificial Grass Turf,  because I believe it to be the most realistic of the artificial grass options, in addition to its quality construction. As I was investigating the grass options, I noticed that the grass can be purchased in a multitude of dimensions, which is great because that will reduce the amount of excess that you will have to trim off, thereby maximizing the usage of the grass you have purchased. For my area I purchased 3 rolls of 7′ x 10′ each.
Ground Preparation For Artificial Grass
To begin, I cleared the entire work area of all loose debris, first using a rake a square mouth shovel and then using a rough push broom. As you can see in the picture above, there are exposed tree roots. I chose to just lay the artificial grass directly over them. I decide not to do much leveling on the ground surfaces as the irregularities would seem quite natural.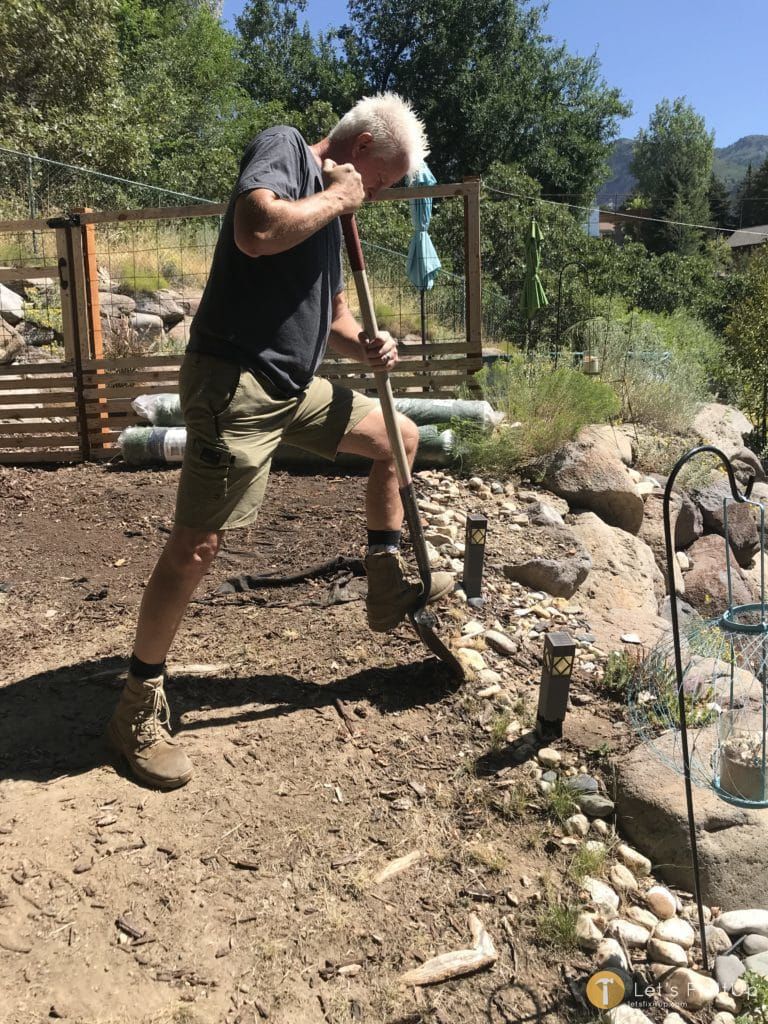 The one edge of the project area has an existing flower and plant bed, that is bordered by various rock types. I removed the border so I could get a very straight edge as I laid the grass, I did this with the idea that once the grass was laid, I could then come back and create a very straight border with the rocks that I had previously removed.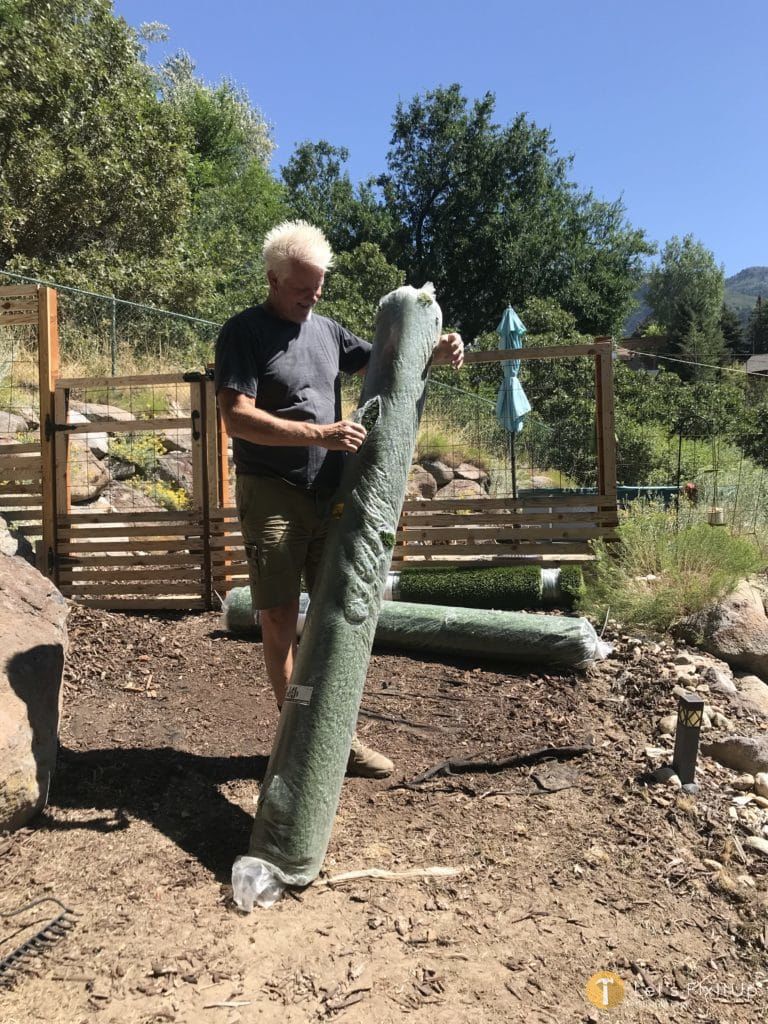 Once I was satisfied with the ground surface preparation, I unwrapped the artificial grass with a sharp knife (taking special care not to cut the artificial grass). Starting from the bottom and moving up hill, I began by rolling out the first 7′ x 10′ roll of turf. Taking great care to line it up in precisely the right line as this was going to determine how the entirety of the project would look as a finished product.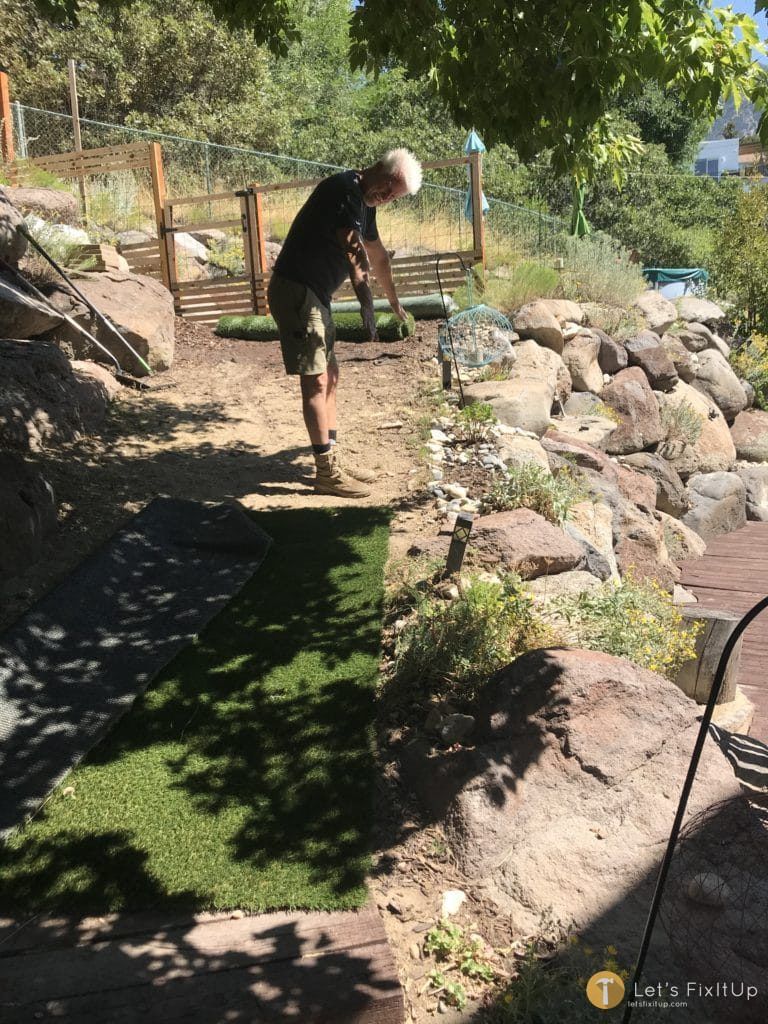 In this case, I knew that I could have a bit of room to be off just a little bit, because the rock border would hide any slight imperfections in the straightness of the line. If you have a area that need to be absolutely straight, it would be a good idea to run a string line from one end to the other to ensure that degree of perfection.
Securing The New Artificial Grass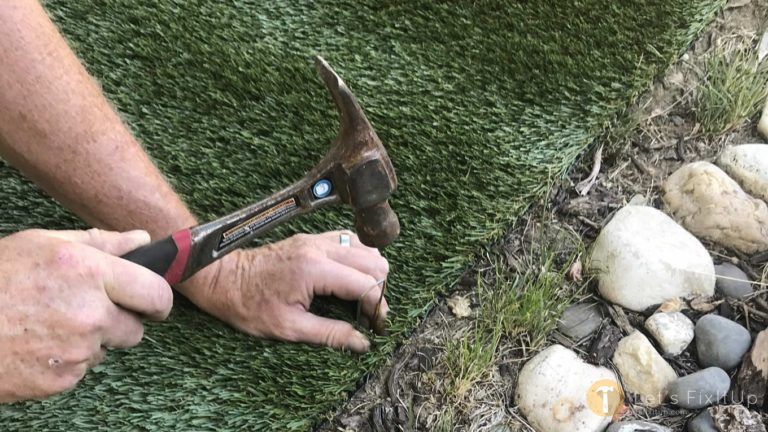 Using 3′ long fabric and garden staples carefully hammer them through the artificial grass into the ground to secure the turf. As the staple was nearly in, separate the grass fibers so that they are not under the staple, finish hammering in and then blend the pulled back fibers over the staple to conceal it. I used 1 staple for each 12″ of artificial grass, both horizontally and vertically.
Sale
Estwing Hammer - 16 oz Straight Rip Claw with Smooth Face & Shock Reduction Grip - E3-16S
FORGED IN ONE PIECE - The most durable, longest lasting striking tools available
RIP CLAW VERSITILITY - Use for pulling nails, prying boards, demolition work, splitting wood and more
BUILT FOR THE PRO -Framers, roofers, carpenters, contractors, tradesman & serious DIYers
PATENTED SHOCK REDUCTION GRIP - Comfortable, durable & reduces impact vibration by 70%
MADE IN THE USA - Our tools are proudly crafted in Rockford, IL using the finest American steel
Sale
Pinnacle Mercantile 100 Garden Landscape Staples Fabric Anchor Stakes Strong 11 Gauge Steel 6 Inch Made in USA
FULL 6 INCHES LONG to secure better in the ground Sharp ends help penetrate weed barrier fabric, mat and jute
COUNTLESS OUTDOOR USES-Anchor erosion control fabric, secure chain link fence, irrigation hoses, sod
MADE IN THE USA-Thanks for supporting American jobs and businesses
MADE FROM STEEL-They will rust. Rusting creates friction which helps secure in the ground better
100 count 6 inch Staples with a 1 inch square top; Staples come in a convenient reclosable box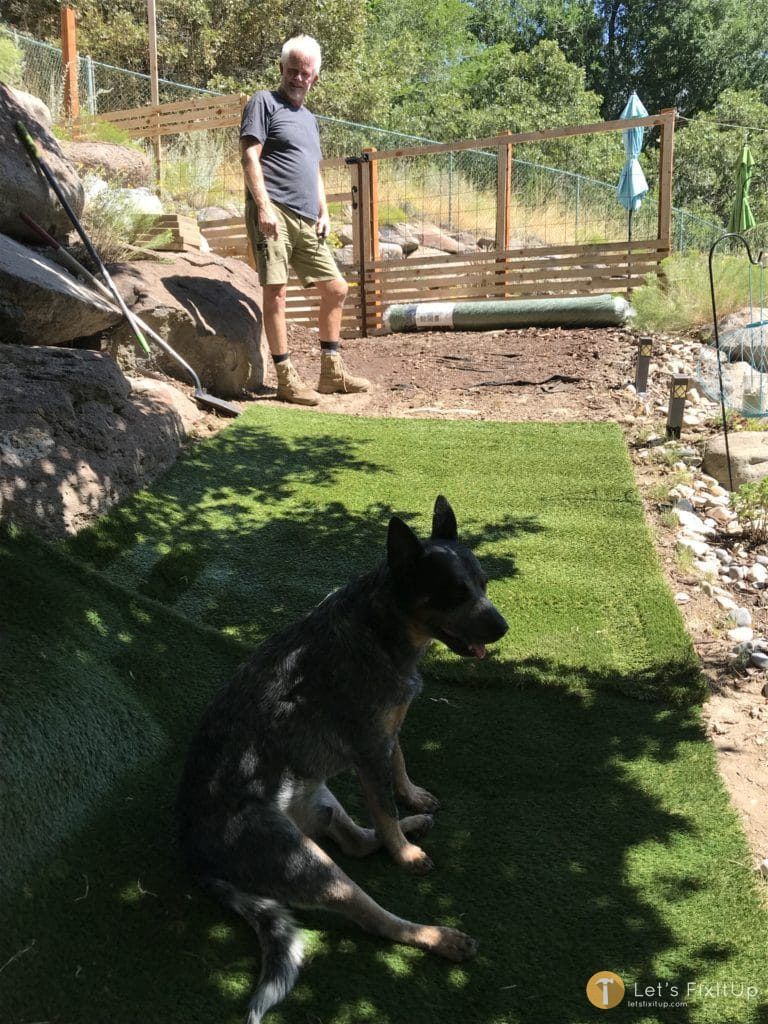 When laying your second, third, fourth pieces of artificial turf and so forth, make sure the artificial grass fibers are all laying or falling in the same direction. This will help to ensure that the seams are much less visible. Many manufacturers of artificial grass recommend that you use a adhesive sheet of fabric to connect one section of turf with another, in addition, the usage of a special caulk is also recommended. Due to the steep slope of the surface area of my project, I elected to utilize the fabric and garden staples to secure the artificial turf. By installing a staple every 10″ – 12″ in each direction, and also by straddling a staple over the edges to connect two pieces of turf together, I was more then satisfied with the seams and the fact that the turf would not move. It actually worked remarkably well. Once you have completed these steps, using a carpet rake, rake the artificial grass fibers all in one direction to begin to train all the fibers toward leaning in the same direction. I actually sprinkled some fairly fine dirt on the grass surfaces, broom swept and raked the dirt in, and finally, after every process was complete I hosed the artificial grass surface off.
Sale
Grandi Groom AB24 Carpet Rake, 18-Inch Head, 54-Inch Handle, Blue
LIFTS PET HAIR: Simultaneously loosen and lift deeply embedded soil particles and pet hair for efficient extraction and cleaning.
18-INCH HEAD: The Extra wide (18 inch) head covers large areas quickly so less time in required to finish a room.
"LIKE NEW" APPEARANCE: Restructure the original design of the carpet to restore the resilient effect.
BEFORE VACUUMING: Use a "push-pull" method to raise trapped-in dirt and loosen embedded hair for easy removal.
AFTER VACUUMING: Use a "push-pull" method to lift the carpet pile and make vacuum track marks disappear.
Trimming the Edges of Our New Artificial Grass
Once you have laid and secured all the pieces of artificial grass that are necessary to cover your project area, then its time to trim around the edges as necessary.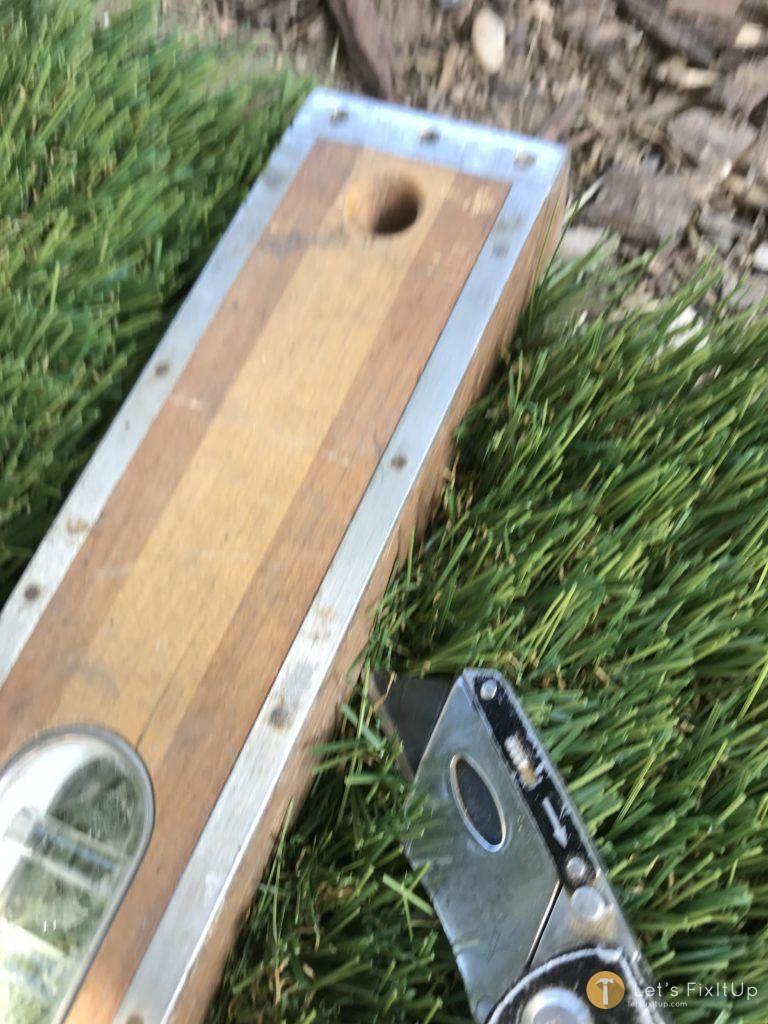 Using a straight edge ( in this case I used a level) and a new utility blade trim the edges of your project to fit to the existing requirement. Make sure the blade is very sharp as the fabric is extremely tough. Use extreme caution when cutting. Cut away from your fingers, hands and body.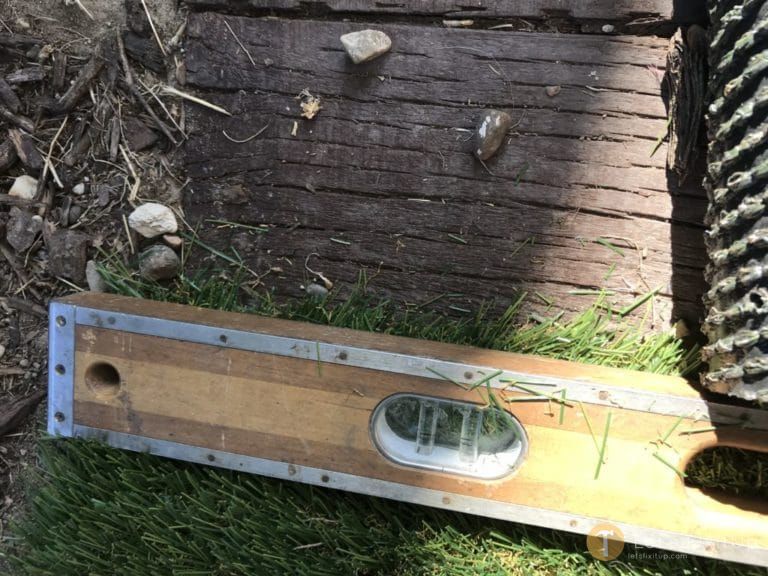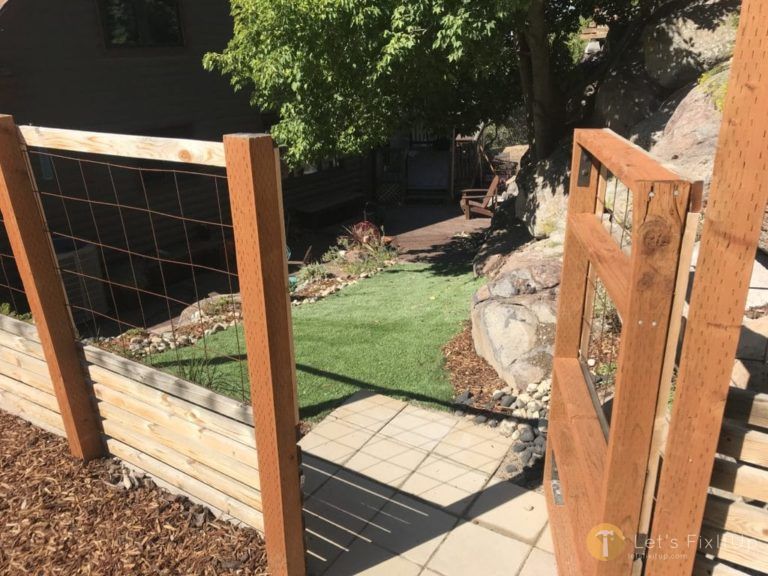 I have laid, secured and trimmed all the artificial grass. To complete the project, I relayed the rock border separating the grass from the flower/plant bed and I spread some new brown mulch to help complement and give the edges a nice neat look. I was actual very pleased with the way it all turn out. As you can see, it looks quite real.
Our Recommended Artificial Grass Products
Sale
· Petgrow · Realistic Artificial Grass Turf -5FTX10FT(50 Square FT) Indoor Outdoor Garden Lawn Landscape Synthetic Grass Mat - Thick Fake Grass Rug
THICK & REALISTIC ARTIFICAL GRASS RUG: Grass height about 1.37" in length, 70 oz total weight per square yard, high-density artificial grass. With 4-tone color, soft and lush and the thatch looks &...
PERFORMANCE :Made of the highest quality UV resistant polyethylene and poly polypropylene yarns, resistant synthetic material high temperature, superior resilience & durability. Rubber backed with...
ENVIRONMENTALLY FRIENDLY & SAVE MONEY:No mowing, No watering. safe for pets and children.
Perfect for Outdoor decor, such as Garden, Lawn, Patio, Landscape, Backyard, Deck, Porch and other outdoor place. Also used as Mat, Carpet in indoor.
DEVOTED CUSTOMER SERVICE - For Amazon customers, this artificial grass with 10 years warranty with 30 days return policy.TIPS: Want other size? Please contact us through email.
ZGR Artificial Garden Grass, 6' x 10' (60 Square ft) Premium Lawn Turf, Realistic Fake Grass, Deluxe Synthetic Turf, Thick Pet Turf, Perfect for Carpet Doormat Indoor/Outdoor Landscape, Non Toxic
PRODUCT DESCRIPTION: Heavy-duty Artificial turf grass that is 4 tricolored looking, made of PE "U" model yarn that has a comfortable touch. It's two-layered backing is anti-aged PP weave cloth,...
KEY FEATURES: 10 Year Warranty, 20 Year Average Lifespan, Non-toxic making it pet, child, and environmentally friendly. UV resistant, fire resistant, waterproof, natural look, multipurpose indoor or...
QUALITY: We stand behind our product and its premium quality. We have designed this product to be durable enough to withstand long time usage season after season even after being exposed to all the...
APPLICATION: Can be used both indoors or outdoors. Ideal for both residential or commercial usage. An excellent addition to yards, terraces, villas, balconies, golf or sporting areas, swimming pool...
OUR COMPANY PROMISE: We offer high-quality gardening and lawn products by constantly improving our technology and innovations in the market. More importantly, we understand the importance of customer...
ZGR Artificial Grass Self Adhesive Seaming Turf Tape, for Fixing Fake Grass, Carpet Jointing Lawn Turf, Connecting Synthetic Turf Lawn Mat Rug, Easy to use, Non-Slip, 6in x 65.6ft (15cm x 20m)
DESCRIPTION: This artificial grass self-adhesive seam tape is the easiest way to install your own artificial turf without any mess or any installation crew on your property. With this tape, the...
KEY FEATURES: The seam tape is made from non-woven material with hot melt premium thick adhesive on a single side. The hot melt premium thick adhesive is made from white PE film. The PE film is...
DURABILITY: Our artificial turf seam tape is waterproof, weatherproof, fire resistant and UV resistant making it perfect for any season or accident all year around! Water run off will not damage the...
PURPOSE: The purpose of this artificial turf self-adhesive seam tape is to keep the different pieces of your turf together with no messy application glue and no tools. No need for an installation...
OUR GUARANTEE: We offer high quality garden tools and lawn products, but more importantly we understand the importance of customer care. We back our products and the quality of their performance one...
Artificial Grass Turf Realistic Fake Grass Synthetic Thick Lawn Grass Mat Pet Turf Outdoor Garden Landscape (10ft x 6.5ft (65 Square ft)
【Material】Made of high quality synthetic material. Our grass mat is designed and made according to the real-like grass. Blade height is close to 1 3/8" and perfect for that well-manicured look. 70...
【Very Low Maintenance】 Our grass also comes with a steady rubber backing which will make it stay in place, so that even as the kids play or as the dogs explore. This pet grass tape...
【Environmentally Friendly】Does not release toxic chemicals, UV Protection against weather wear & tear and fading. This means you will get synthetic turf grass that looks extra-lush, feels great...
【Year Round Green】Through rain or sunshine, pet poop or pee, this premium synthetic grass mat holds up durably without fading or falling off. This 6.5'x10' grass turf is suitable for your balcony,...
【Our Guarantee】Our Artificial grass delivered in rolls and easy to carry. Our fake grass turf provides 10 years warranty with 30 days return policy. Your every single penny will feel worthy to buy...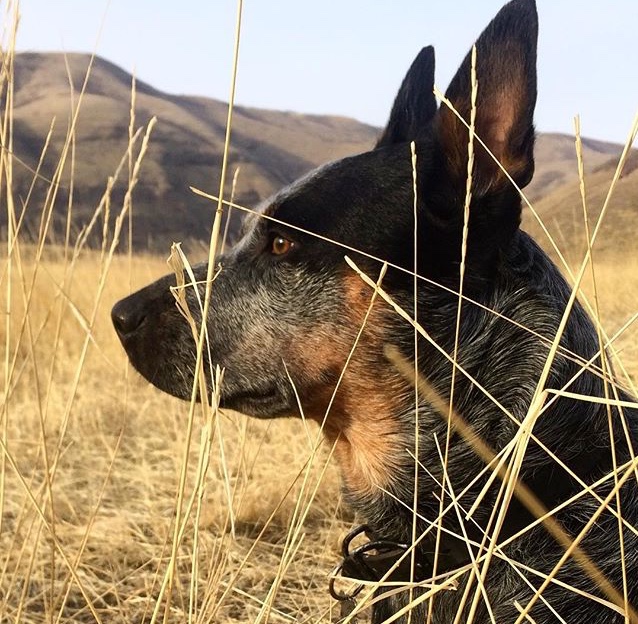 Jessie is a skilled craftsman & DIY expert – with years of general contracting and real estate development experience, Jessie founded LetsFixItUp.com as an authoritative resource for home renovation, design and DIY projects.