Kitchen Remodeling Advice
Never begin your kitchen remodel without a solid, written plan in mind. It does not matter whether your remodel is major or whether it is quite basic, have good plans!
A solid game plan is vital for your kitchen remodel's success , if necessary, consider having it professionally designed, but surely, at a minimum draw it out. It is impossible to hit the mark on you remodel if you do not know what the mark is as you begin. Let's Fix It Up knows you must start with a good plan!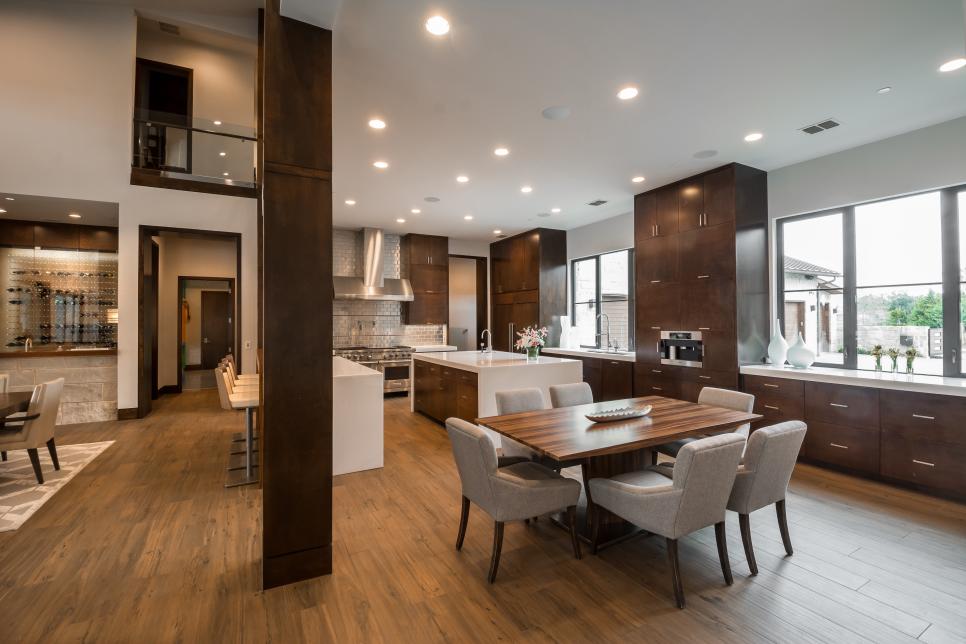 Remodeling your homes kitchen is quite honestly one of the most dramatic improvements a homeowner can undertake. Kitchen renovations, when done right, will increase the value of your home, in addition, you gain the benefit of enjoying up to date appliances, fixtures and you gain a new fresh look. The design and renovation of a new kitchen requires significant thought and important decisions , Let's Fix It Up has put together some ideas that will help you through the process.
Cost– Create a budget for your kitchen remodel and decide just how much you can spend. Demolition, framing, drywall, painting, electrical, cabinets, plumbing, countertops, lighting, appliances and flooring should all be considered. Check out pricing on these items from the convenience of your computer by linking to Amazon at Letsfixitup,com
Design – Draft a design of the general lay-out of your new kitchen. Begin your sketch with the items you cannot move or change such as windows, doorways and square footage of your kitchen. Decide what works best for you, placement of the sink, dishwasher, microwave, refrigerator, oven, garbage drawer, is there an island or peninsula to consider? Draw your cabinets into the location you believe would best suit your needs.
Cabinets With so many types of cabinets on the market today you should have no trouble finding something that you just love. Choose a material you like and then decide on a color that would match with the rest of the kitchen. Most cabinet  can be looked at in any one of a number of showrooms to give you areal sense of what they will look like in your kitchen.
Countertops – Coordinate the color of your countertops with the paint colors, appliances, and cabinet colors. Your contractor and/or the cabinet and countertop subcontractor should be able to provide some great suggestions. Take the time to look at sites online to help you pick something that works and looks best for you.
Appliances – Visit some brand name appliance sites or visit your local home improvement store to start getting ideas for appliances based on the size of your family, needs, space, and efficiency.
Paint – Many homeowners begin with the selection of the cabinetry, the countertops, and the appliances prior to a paint color selection Selection of lighter colors that stand the test of time and brighten your kitchen is always a good idea. Lighter colors also tend to make the room feel bigger.
Flooring- There are so many flooring options to choose from, choose a style and finish that complements your cabinets, countertops and paint colors. Whether its tile, hardwood or LVT the flooring can significantly add to the overall feel of your new kitchen.
Selecting the Contractor – Make sure that you thoroughly investigate contractor, ask for and check references, and obtain a minimum of 3-4 bids to ensure that you are getting a fair price.Make sure that your  contractors provides you with proof of insurance and that they are licensed.
The Contractor you select should be able to handle the entire kitchen remodel project, from start to finish. However, for the do-it-yourself homeowner, there are numerous resources to help you through the process, such as right here at Let's Fix It Up.
You must understand, that kitchen remodeling projects will have significant downtime, you will not have kitchen facilities readily available to you. Plan ahead to set up a temporary kitchenette, complete with microwave, refrigerator a small cooking oven and/or cooking plate, ( the laundry room is a possible place to organize this). Make sure that your cabinets and countertops and potentially even your appliances are pre-ordered prior to any demolition, this will prevent delays due to extended delivery dates thereby prolonging the time you go without a completed kitchen.
Let's Fix It Up is committed to providing you the resources necessary to complete virtually any remodeling and DIY project. As we build our site over the next several months we will look forward to any comment and/or suggestions you might have. In the meantime just realize you can do more yourself then you ever thought possible.