Magnolia Is Chip and Joanna Gaines
If you type the word "Magnolia" into your Google search engine, what do you suspect will pop up at the top of the page? In fact, what nearly consumes the entirety of the page?
A little hint, it has nothing to do with a description of a large grouping of a flowering plant species, known as Magnolias!
HGTV and Chip & Joanna Gaines
If you find yourself reading this article, I suspect you know the answer: Magnolia is synonymous with Chip and Joanna Gaines. In 2013, HGTV viewers everywhere fell in love with them! The married Duo's talent for renovating homes in Texas is demonstrated in dramatic fashion during each episode.  The married pair have become social media icons for their personal style as well. Magnolia has become the personification of renovation, home decor, furniture, interior design, home and garden and much, much more.
The Legacy of Fixer Upper
Chip and Joanna Gaines of Waco Texas, and their Magnolia brand — which now includes The Magnolia Market, The Silos, a bakery, a bed-and-breakfast, a magazine, a living farm with numerous and various kind of animals, and ultimately: their highly successful HGTV television series, Fixer Upper.  They have truly set the standard for what people want in a fun, entertaining and informational based reality television program.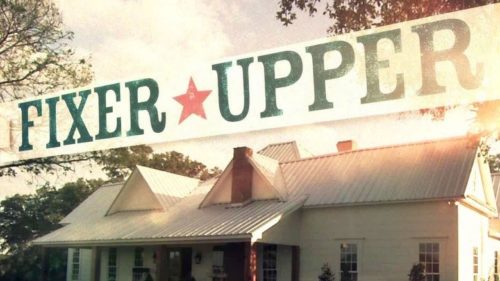 Fixer Upper is focused on home design, renovation, creating value and home comfort for their clients.  Really, the promotion of quality living. With the world, and quite honestly, television options ravaging us with violence, sex, criminal behavior, dishonesty, destruction and all sorts of mayhem, it's no wonder that more and more people choose to watch uplifting programming such as Fixer Upper. Chip and Joanna Gaines have such a personable way in which they present themselves, it is obvious that they genuinely care for and relate to the average person. That is why they are so widely watched, recognized, admired and followed.
Chip and Jo have been extremely successful because it is  obvious to everyone who follows them, that they love what they do, they love each other, and their fun and passionate ways are infectious to the viewer.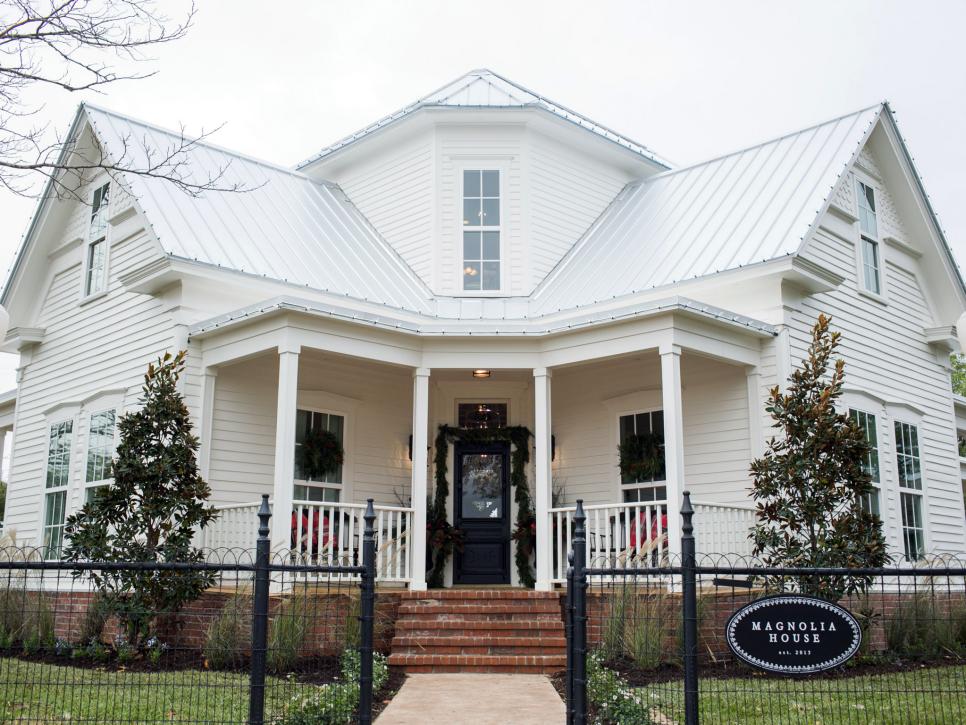 The Magic of the Magnolia
The Magnolia Magic is ingenuity, energy, passion, perseverance, creativity and a love for what they do. It represents the finest in creative design and teamwork. Jo and Chip feel accessible, and so many of us feel as though we can relate to them on some level, they help us to believe that we too can be successful with the creation and renovations of our own living space.
The Gaines also have a home decor line at Target, and have also opened their own restaurant in Waco Texas called "Magnolia Table", in the old Elite Cafe, a historical restaurant that closed several years ago.
The Economic Impact of Magnolia on Waco, Texas
The Fixer Upper's effect on the Waco economy and the benefits from Chip and Joanna Gaines businesses has been incredible.
In 2017,  the Magnolia Market averaged more than 30,000 visitors per week,  and drew an estimated 1.6 million people, as stated by the Waco Convention and Visitors bureau.  Chartered buses from New York, Boston and LA have brought tourists to Waco Texas.  My wife and daughter made the trip themselves in 2016, all to see and to feel a small part of the magic the Gaines have created through
Fixer Upper
.
The Silos are the main attraction of this expanding company that employs over 600 people, according to the Waco Chamber of Commerce.
The Magnolia Silos, which opened in 2015, is not the only component of the growing Magnolia business empire. Some of their other businesses include:
Magnolia Brands
Magnolia Home, a line of furniture and accessories that is now part of the Nebraska Furniture Mart, Bed Bath & Beyond, and Bob Mills Furniture.
Hand & Hearth, a home decor line of 300 everyday items that was introduced this month at every Target store in America.
Books, including "The Magnolia Story", which topped the New York Times best-seller list, and "Capital Gaines", by Chip Gaines, also a best-seller since its release last October.
Magnolia Journal, a quarterly lifestyle magazine introduced this year, with a newsstand price of nearly $8. Its last issue went out to 700,000 subscribers, plus 300,000 newsstand sales, and 1.2 million copies will be printed for the spring issue
A top-tier social media presence: Joanna Gaines' Instagram account has 5.6 million followers, and the Gaineses' Twitter accounts have a combined 1.2 million followers (@joannagaines & @chipgaines)
Magnolia's two short-term rental properties in Waco and McGregor Texas, which are booked for months solid.
Magnolia Table, a destination restaurant that is now open in the historic Elite Cafe building in Waco.
The economic impact of all that on Waco is hard to quantify, because Magnolia doesn't share sales numbers, and sales tax numbers can't be traced to individual businesses. But it appears this young company is now among Waco's top 20 employers, on par with Texas State Technical College.
Tourism officials say the ripple effect has been tremendous. Tourist visits at Waco-area attractions is estimated to be 2.6 million this year, a fourfold increase over 2015, the Convention and Visitors Bureau reports. Hotel occupancy rates in the second quarter of 2017 were 75.5%, the second-highest in the state, and hundreds of new hotel rooms are under development.
And it is not just the visitors — along with it are dozens of new eateries, shops and food trucks. Local businesses of all sorts have benefited from their exposure on Fixer Upper, most notably, Clint Harp, whose furniture craftsmanship at Harp Design Co. has awarded him a a television series on the DIY network, called Wood Work. The economic impact the Gaines and all their ventures have had on Waco is hard to calculate, and certainly cannot be attributed to any one business. But it is clear, these Magnolia companies are now among Waco's top 20 employers in Waco, TX.
But it is not the businesses themselves that bring in the crowds: it's a brand, its the attraction of a couple that have become symbols of faith, family and affordable home design to millions of Americans.
Summary
The Gaines have left HGTV earlier this year after their fifth season of Fixer Upper — most recently, the couple announced they will partner with Discovery Inc. to launch their own television network. We very much look forward to the new and exciting treats and ideas that will certainly be coming from their new show!
In the meantime, it is our goal at Lets Fix-It-Up to offer the best information, reviews, tutorials and insight to help equip and inspire you to be your creative best, and to empower you to invest the energy, time and resources to improve upon the largest investment that you will ever have, your home. Our mission will be to advise and direct you concerning the best products, the best tools and the best DIY methodologies to help you to achieve the best space possible for your living environment — all while increasing the value of your home investment.